Casting finalizes on Nine, the drama not titled Court Lady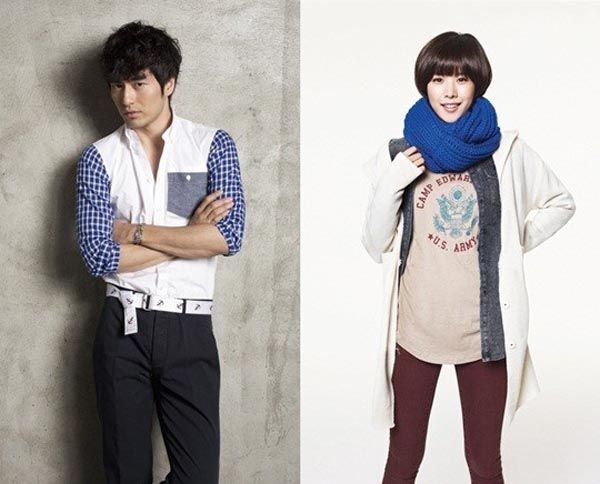 Whoops, so Court Lady—that follow-up cable drama being produced by the team who put out last year's addictive romance-fantasy Queen In-hyun's Man—turns out not to be Court Lady after all, but a different title entirely: Nine: Nine Time Travels. But you know, maybe imma just bypass the confusion by calling it AWESOME.
To explain the mistaken title: Originally, it was just the word na-in, which in Korean means court lady. Since their last drama took place at Joseon court, it seemed the natural way to read it, rather than the borrowed-English pronunciation for nine. Perhaps the producers realized that their title was ripe for confusion, ha, because now they've added that subtitle to clarify that it meant the numeral. Although now the translation sounds terribly redundant (in Korean, the title uses two different words for "nine"—one is the English, the other the Korean). Sigh, awkward translations. You'll never be far from dramaland.
In any case, this drama has confirmed that the stars they were previously courting (snerk) have indeed signed on: Lee Jin-wook (I Need Romance 2012) and Jo Yoon-hee (You Who Rolled In Unexpectedly). Two more stars have also come onboard, Gaksital's freedom-fighting Damsari—er, Jeon No-min—and an idol boy from ZE:A, Park Hyung-shik.
Nine, like Queen In-hyun's Man, is a time-traveling fantasy drama—but don't groan just yet. It's totally different conceptually in that this time the hero gets his hands on nine doses of a mysterious potion that allows him to travel back 20 years in time. So perhaps more like Quantum Leap than In-hyun. The drama depicts the hero's actions in the past to have consequences in the "present" day timeline (which was toyed with in In-hyun but not explored fully), all while knowing from the start that he's limited to nine trips back in time. Ooh, way to add the suspense of a ticking clock to increase his stress levels. And ours.
Furthermore, Lee Jin-wook and Jo Yoon-hee won't be time-crossed lovers since they both exist in the same timeline—they're co-workers at a broadcast station, with him being an anchor and her the more junior reporter. Jeon No-min will play the hero's older brother, and holds the key to solving a mystery—a mystery that it seems the hero will be trying to solve as he bounces back and forth in time. Park Hyung-shik, who is currently appearing in the KBS Drama Special Sirius, has been cast to play… past Lee Jin-wook. Oh, this just gets better and better. So he's running around trying to solve a case, probably trying to avoid past self, but managing to screw with the future and therefore future self (which is his current self)? Tangle that web further, drama, I dare you.
I like this approach of doing a similar idea in a totally different universe—I have total faith in the director and writer to handle the material, but I'm not feeling like I'm watching the same drama again. Not even remotely.
Nine is slated for 20 episodes and will be a Monday-Tuesday drama on tvN, following Flower Boy Next Door. Oh, you know I'll be there.
Via Interview 365, Osen
RELATED POSTS
Tags: cable programs, Jeon No-min, Jo Yoon-hee, Lee Jin-wook