Joo Sang-wook returns with TEN Season 2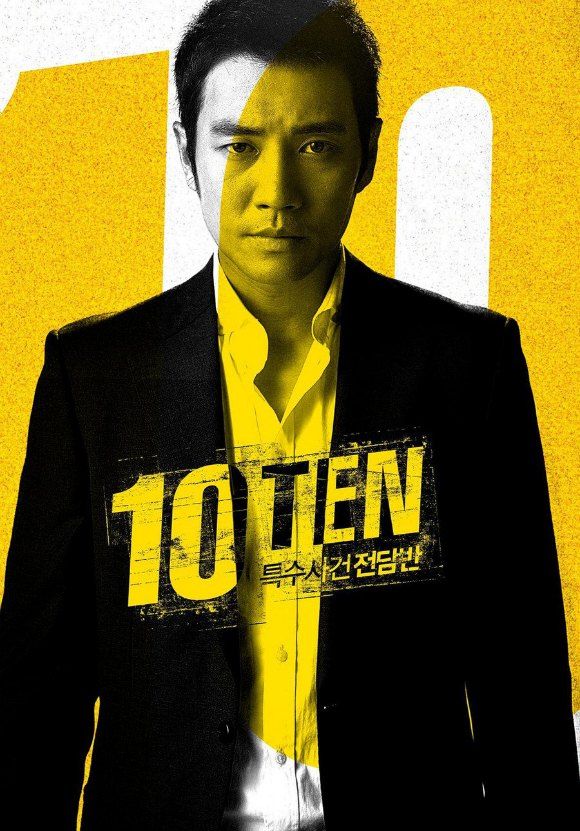 It's sequel time for OCN crime thriller Special Affairs Team TEN, starring Joo Sang-wook as a hard-nosed detective solving violent crimes with his ragtag team. With franchise shows like Vampire Prosecutor and God's Quiz leading the cable network's multi-season branding, it never even occurred to me that this show wouldn't get a second season, because I just assumed it was slated to come back for more crime-solving goodness.
The rest of the cast is set to return with Joo Sang-wook as well — the veteran detective Kim Sang-ho (You Who Rolled In Unexpectedly), cutie pie minion Choi Woo-shik (Rooftop Prince), and profiler Jo Ahn (King Gwanggaeto). Joo Sang-wook's twisted detective is called the "monster who catches monsters," just not literally monsters (not yunno, vampire-prosecutor style). He's more of your think-like-your-target, dogged cop without any rules, who just works the strangest cases that anyone can come up with and essentially becomes the devil to catch the devil.
It's a stylish show with cases that get so twisty you don't know which way is up. The name TEN comes from the types of criminals the team gets assigned: the ones that are deemed to have less than 10% chance of being caught. The first season aired on Friday nights at midnight, if that's any indication of the level of graphic violence. But even at that hour it reached 3.91% ratings at its peak, which are fantastic numbers for cable.
TEN Season 2 starts shooting in February, and will return with the same creative team — director Lee Seung-young and writer Nam Sang-wook. It doesn't have a premiere date yet, but is due out on OCN this year.
Via TV Report
RELATED POSTS