Jung Kyeo-woon considers new weekend drama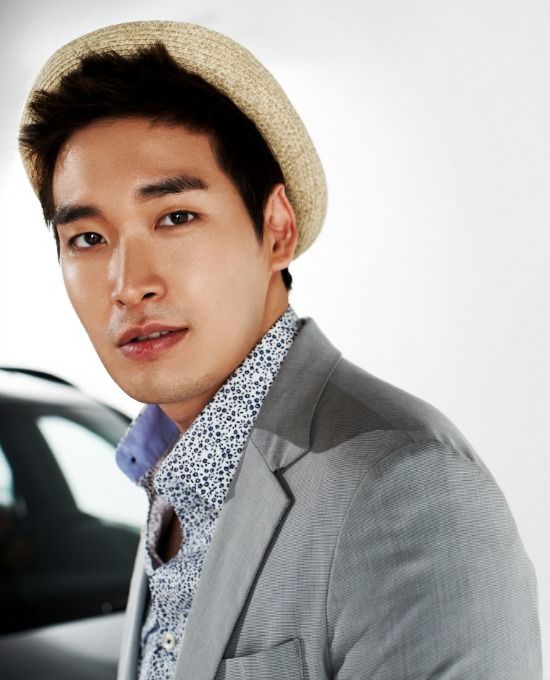 Casting rounds have begun for the new SBS weekend series Wonderful Mama, set to follow current Saturday-Sunday drama My Love Madame Butterfly. The offer is out to Jung Kyeo-woon to play the leading man. It's crazy that it's already been a year since his last show, History of the Salaryman. I guess time flies when you're messing with the fourth dimension.
You know how dramas always come in pairs? Well Wonderful Mama sounds a lot like upcoming weekend series Incarnation of Money, crossed with a more traditional family drama. This one's about a mom who's a loan shark — how's that for a twist on the usual matriarch of a multi-generational household? Mom is a successful loan shark who gets diagnosed with Alzheimer's, after which her three daughters have to take over everything, including taking care of Mom and running the family business.
It'd be pretty funny if they didn't know she was a loan shark, and then discovered it after the fact. I can see it being a heartwarming family drama with lots of light to balance the heavy, if they capitalize on the comedy potential. The daughters haven't been cast yet, so we'll have to wait and see who Jung Kyeo-woon's match will be.
Bae Jong-ok (Hooray for Love) is up to play Mom, and the drama will be helmed by PD Yoon Ryu-hae (I Love You), and writer Park Hyun-joo (Hooray for Love). Wonderful Mama premieres this spring on SBS.
Via My Daily
RELATED POSTS
Tags: Jung Kyeo-woon