Jung Yumi joins Jung Kyeo-woon in Wonderful Mama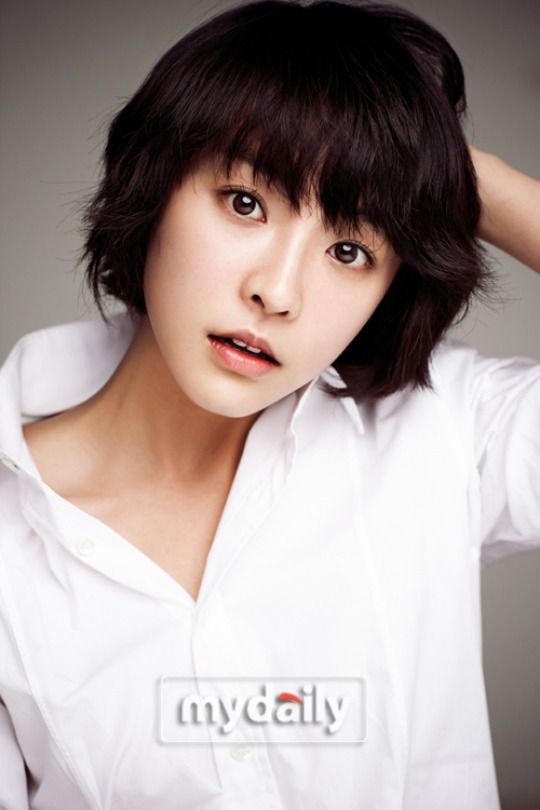 Confirmations are in for Jung Kyeo-woon's new weekend drama Wonderful Mama, and now he has a co-star in Rooftop Prince's Jung Yumi, who has finally made it out of backstabby second lead territory. She was originally due to star in City Conquest first, but that drama seems dead in the water, at least for now.
Wonderful Mama is about a loan shark mom (Bae Jong-ok), a self-made woman who went from working a tiny market stand to owning multi-million-won buildings. She gets diagnosed with early onset Alzheimer's, and has to hurry and make her three adult kids grow up before she forgets how to mother them. It's described as a refreshing and heartwarming family story.
Jung Yumi will play Mom's eldest daughter, Go Young-chae, a designer and uppity princess who has a short temper and a quick tongue. But she'll eventually mature and become a warm, optimistic young woman with lots of affection. She meets Jung Kyeo-woon's character at work when she starts a new job, and they'll have a contentious workplace romance.
Jung Kyeo-woon will play Jang Hoon-nam (Ha, his name hoon-nam actually means nice guy.), the second son of a family that's owned a clothing material factory for three generations. He lost his parents at a young age, and grew up taking care of his hearing-impaired older brother. They're inseparable, and he sounds like the nicest kid brother ever. He's strict and professional at work, but he's got a strong sense of responsibility and he starts out trying to get Young-chae to stop being a gold-digging princess, and will eventually fall in love with her. Sounds like lots of potential for cute romance and heartwarming family drama.
The show will be produced by PD Yoon Ryu-hae (I Love You), and writer Park Hyun-joo (Hooray for Love). Wonderful Mama follows My Love Madame Butterfly and premieres in May on SBS.
Via TV Report
RELATED POSTS
Tags: Jung Kyeo-woon, Jung Yumi (2)