Level 7 Civil Servant: Episode 3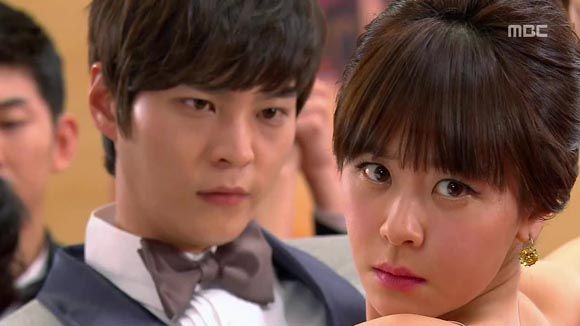 Well that's more like it. The premiere for Level 7 Civil Servant was pretty iffy for me, since it wasn't nearly as funny or fresh as I'd hoped for, but the second episode put in a better showing, and this week is markedly improved as well. We get more of the Spy School developments (which are always fun—I love boarding school type stories), but more importantly, some signs of character growth that go a long way toward endearing me to them.
SONG OF THE DAY
Eric Nam – "신기루" (Mirage) [ Download ]
Audio clip: Adobe Flash Player (version 9 or above) is required to play this audio clip. Download the latest version here. You also need to have JavaScript enabled in your browser.

EPISODE 3 RECAP
Seo-won passes the lie detector test, adding a bunch more lies to throw into Gil-ro's face: She's the daughter of a diplomat, her ID number is the one he recited, she has twin brothers. She even recites her (false) address. The machine declares: True.
Gil-ro's gob-smacked, since the default setting for interpretation is that the machine is right, not that she's outsmarted it. In fact, trainer Won-seok barks at her for telling the truth instead when the exercise is to pass off lies as truth. He gives her ten demerits for the infraction. Ooh, interesting conflict—her spy talent gets mistaken for dumb naivete.
On the upside, it gets her an offer of friendship from another trainee, the sweet and flighty Soo-young, who actually is a diplomat's daughter. Seo-won lies some more about where her father was stationed, then gets a reprieve when Gil-ro comes up to say she's either a psychopath or a born liar. She quips, "I could be both." Ha.
She gives Gil-ro a swift kick for good measure, sending him to his knees for breaking his promise not to hang around her.
Ah, but the trainers both realize the truth of Seo-won's lie detector test, since they know her real background. Young-soon's impressed and predicts a big future for her, but Won-seok adds a caveat—it'll be great if she doesn't skip over to the other side. His concern makes me suspect this is our baddie's backstory.
They note that Do-ha is in a similar situation, and could be pulled out for black ops. They decide to keep their eyes on both as special cases.
Training includes lessons in gambling, which is an exercise the recruits enjoy. Ha, this really is the James Bond Academy. Our main trio—Gil-ro, Seo-won, Do-ha—sit at one table betting on hwatu card hands.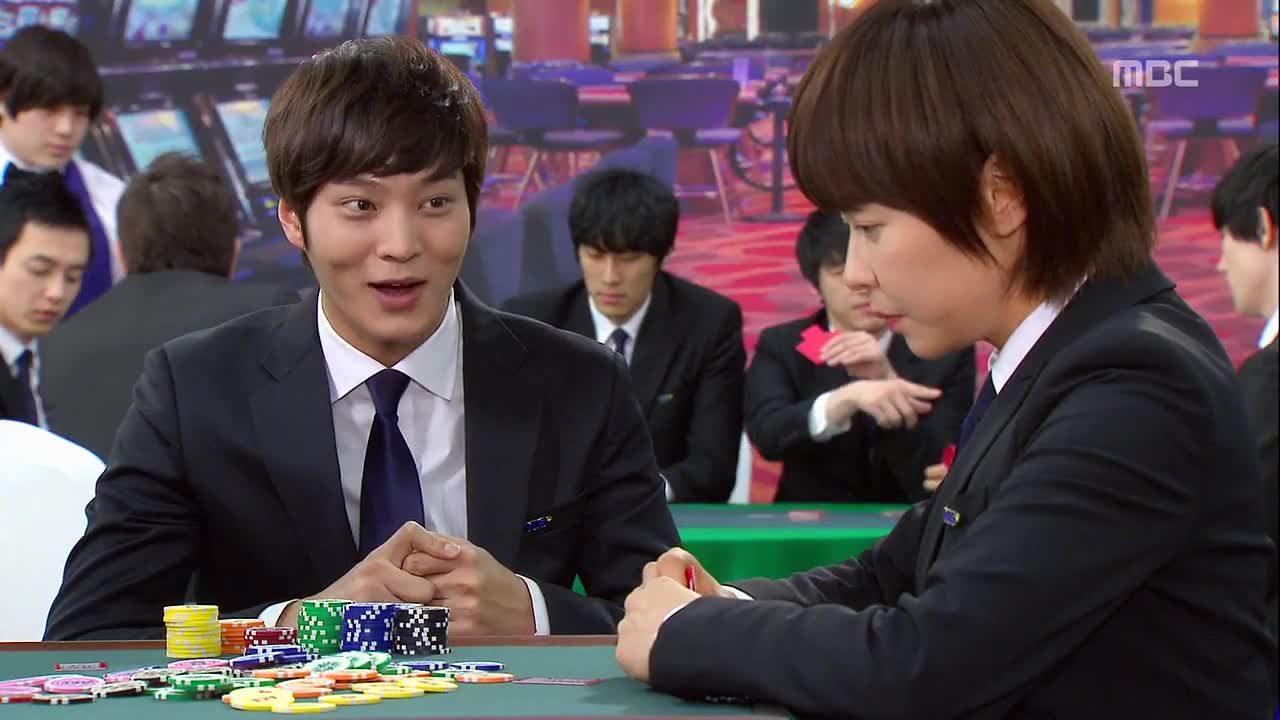 Seo-won goes all in and Gil-ro first mocks her, then follows suit. (Do-ha wisely folds.) Gil-ro sees Seo-won's puny hand and chastises her for risking it on a bluff, only to get called on his own. He heads to the loser's corner to do punishment push-ups.
Heh, Won-seok prefaces all his lessons with a contradictory message—I'm not teaching you to gamble so you can gamble; I'm not teaching you to use a gun so you can shoot guns. Their first exercise is dismantling the gun, which is completed especially quickly by Gil-ro and Do-ha. They both look surprised to have a competitor, having expected to be first, and are told to reassemble.
Again, they both finish at the same time, this time shooting perturbed looks at each other. They both shoot proficiently at target practice, and Gil-ro puffs up to be told he did a good job. At the debriefing, Won-seok announces a new record, and Gil-ro all but runs up to accept the accolade… only to be stopped short by a different name. Diplomat's daughter Soo-young, who shot with high heels and closed eyes, logged zero points. Ha.
The recruits have a laugh, but are cut down by their trainers for taking their jobs lightly when this is a profession funded by their parents' hard-earned taxes. Have some respect.
But there is to be congratulations after all, since somebody set a new record. Do-ha had a perfect score, which shoots a hole into Gil-ro's puffed-up ego.
Do-ha earns even more goodwill with his compatriots by telling them his first target score was 17, and that it means nothing. Admiring looks all around (well, minus one). But it turns out his first real score was 97, ha. He tells Seo-won that he lied because in real life scenarios, scores mean nothing. She asks if he's ever been in real combat, and he deflects, saying it was just a saying he heard in the army.
Do-ha asks if things are over now with her and Gil-ro, noting that knowing your ID number isn't exactly proof of being strangers. She admits they went out in the past, and he guesses it was a blind date. His smile falters a bit to hear it was a mat-seon (for the marriage-minded, far more serious than the simple blind date), and that it was two dates.
Gil-ro actually takes his target sheet to nitpick his score with Won-seok, arguing that his one miss actually hit the bull's-eye line. He says he just wants a fair evaluation, which Won-seok points out isn't something you get in action. Guys like Gil-ro can't die for their colleagues, because they think they're better and therefore worth more.
Gil-ro seems to take this under serious consideration, promising to keep it in mind… and then pouts for a re-score. Won-seok chases him out.
Do-ha shows Seo-won a shooting tip using a spoon and a piece of candy, and quickly racks up more admiration from the ladies in the room. Sun-mi, on the other hand, huffs that Miss Demerits is back at it, flirting with yet another recruit. It's both understandable, I think, and unfair.
Gil-ro catches a glimpse of it too, and I'm not sure which of the two he's more annoyed at. He sees them continuing the same exercise at lunch, and even tries balancing a bean himself. It falls, his table chides him not to play with his food, and he shoots a glare their way.
On to hand-to-hand training (Won-seok: "I'm not teaching you to fight so you can fight"), where they're partnered up and given the task of disarming the opponent. Gil-ro sees Do-ha and Seo-won both laughing as they get in a friendly headlock, and simmers.
So it's no surprise that the two alpha recruits butt heads again, with Gil-ro saying that this kind of exercise has no effect in real situations and Do-ha arguing that it does, since it builds your confidence in the knowledge that you're capable of disarming the enemy. Gil-ro fires back that confidence isn't the same as skill. Won-seok gives them the opportunity to fight it out.
They begin grappling, doing a pretty fair job of evenly gaining the upper hand and losing it. In the end it's Gil-ro who wins, getting the gun into Do-ha's chest without getting disarmed in time. Do-ha looks upset for the first time, while Gil-ro is triumphant. Tellingly, he sneaks a look at Seo-won, and her disappointment dims his excitement a bit.
Won-seok offers to give it a go at disarming him, and Gil-ro confidently approaches with his gun held high. Then crumples. Won-seok has shoved his foot up his crotch, HA. Gil-ro has to be dragged off the mat.
Our baddie Woo-hyuk has another business meeting with Gil-ro's father (President Han), luring him with the proposal of working together on a new, large-scale project worth billions. It involves cavitation technology, which is a way to garner great propulsion in large vessels. Woo-hyuk has done his research and knows that President Han has a hometown buddy who's currently researching the technology. President Han understands that whatever he's proposing is likely to be risky and possibly unethical, and rejects the idea. But Woo-hyuk doubles his offer, and reels him in, introducing his partner Mi-rae into the mix.
Lockpicking class. Gil-ro gets distracted watching Seo-won work, which earns him a rap to the head for his inattention. When Do-ha's the first unlock his door, Won-seok congratulates him and asks how much he could do for his country, and if that includes bad things. He says he could, so Won-seok instructs him, "Then sing a song." Ha.
Do-ha belts out a few measures of the national anthem, and then Won-seok turns to the other recruits. They all deflect with embarrassed excuses, so Won-seok pulls out a bonus and dangles it as the prize. Seo-won's hand shoots up.
She tamps down her embarrassment and busts out with the "Shy Dance" (by the twin pop-trot duo Wink), which is, appropriately enough, totally embarrassing. The performance earns her cheers and Won-seok dismisses them with the announcement of a dinner party tonight, to be attended in fancy threads.
Seo-won excitedly takes her prize, and realizes now that he meant literally 500 won (50 cents), not the assumed 500 bucks. Hee. Sucker.
This gives Gil-ro the opportunity to mock her with her own dance, though something tells me Joo-won enjoyed doing that dance way too much.
The men recruits show up for the party first, dressed in suits and ties, sniffing at the shabby hall. There's red carpet and wine, but the room itself looks like a deserted warehouse. Then Won-seok amazes them by Matrixing the room with a remote control, changing the setting from fancy gala to NIS lobby to banquet hall.
Then the introduction of the ladies, decked out in evening gowns. And at the sight of Seo-won in full makeup and gown, Gil-ro's budding interest flares into full-blown romantic slo-mo epiphany. Too bad for him Do-ha's got the same reaction.
This is practice for Operation: Romeo, which is the stuff of every spy movie ever. Hot spy infiltrates fancy party to get confidential intel. Young-soon gives them the outline, then begins the proceedings by telling, literally, "For the country, mate!" The recruits all gape, and she has to clarify that they're to pair up for drill practice: "What're you all thinking?"
The men make their way over to the ladies' side, and Gil-ro's face darkens as Do-ha chats up Seo-won. He joins the duo… and asks Do-ha to be his partner. Omo. Well I can't say I saw this one coming.
Do-ha's all, Uh, which way do you swing? Gil-ro points out that there are more men than women here so there have to be some bro couples. HA.
One of Won-seok's agent colleagues is stunned to hear that President Han and Gil-ro are father and son. Uh, you think you could have done this research before hiring the guy? In any case, it looks like our upper brass have an inkling of the stuff Daddy Han may be involved in.
Won-seok gets the info on President Han's latest movements (acquiring a tech firm and allying himself with another party) and sighs that this is a problem. He'll take care of it.
Meanwhile, Gil-ro is stubbornly refusing to give up his partner. Do-ha cuts to the chase and tells him to quit following around Seo-won, his former blind date, and find a new lady. "Or man," he adds. Hee. Gil-ro insists on partnering up with Do-ha (as though beating him in this exercise is his goal), to which Do-ha leans in to mutter a warning: "I'm not like punks like you. I didn't get here by taking the civil service exam." Hm, interesting. Was he recruited?
We won't find out yet, because Won-seok breaks it up, asking what the hell these boys are thinking, trying to seduce each other. Lol. Gil-ro says they were just talking, so Won-seok asks if Seo-won was the one running interference on the boys. HA.
She clarifies that Gil-ro is the spoiler here, and Won-seok chides her for not covering up for her colleague. Pffft. How are these agents ever gonna learn anything with all his mixed messages flying around?
Won-seok pulls aside the bickering couple, which makes Gil-ro smile smugly since he got what he wanted. Do-ha says he'll wait for Seo-won, and when Sun-mi comes up asking to pair up he tells her he's already taken.
We haven't seen much of Sun-mi yet, but I like that she seems put out not to have gotten chosen by anyone. In exasperation, she breaks up the flirtathon around Soo-young, and the men all grumble, "Here she goes again."
Won-seok's reason for taking the two aside is similar, yet opposite: Gil-ro's parents don't know he's here, while Seo-won's do. Gil-ro has a missing persons report out on him, and he has to tell his parents to call in and cancel it.
Gil-ro calls Mom and tells her he's fine, but doesn't explain where he is (other than "a trip") and what he's doing. Dad takes the phone to tell him to come home, asking whether there's anything at all that Gil-ro would like to do, or be, that overlaps with Dad. Aw. He seems sincere, but Gil-ro just says not to act like he missed him, and says he'll be back in a year. Yeesh. Kid's got a lot of growing up to do.
He spots Seo-won sitting outside to make her call and sneaks up quietly as she calls home. Her father put in an official complaint at his town office, acting as town rep regarding road work that keeps getting delayed, and threw her name around to get a speedy response. It's cute how proud her parents are of her, but she urges them to keep it a secret. Gil-ro listens in interest as she exclaims that she never once asked Dad for a favor, not while she worked her tail off at multiple jobs to send him money.
She gets teary telling Dad that she'll buy him a new plow with her upcoming paycheck so he doesn't have to work so hard by hand, and hangs up sniffling. Gil-ro ducks out of sight, feeling like an ass. Or at least, I hope you're feeling like an ass. You should feel like an ass.
He thinks back to her comments about money, realizing she was talking about herself and not some hypothetical hard-working Candy.
Back to the party (simulation), where it's waltzing time. Ha, Sun-mi has gotten Soo-young to be her partner, while Do-ha's stuck with another guy recruit. Ha, did he not want to be with Sun-mi that badly? When the other guy tries to sneak in to swap with Soo-young, Sun-mi shoves him away. Lol.
When the other two return to the ballroom, they're forced to partner up. Young-soon has to shove them together and practically yell at Seo-won to go along with it, and everyone resumes dancing. There's a moment when their poses bring Seo-won and Do-ha face to face, but the dance pulls them back apart along with Young-soon's chanting rhythm, "One-two-three, two-two-three, country love! Comrade love!" It cracks me up.
Gil-ro asks if she really is going to repay him for the car, saying that she doesn't have the money. He advises her to just admit she doesn't have the money and live modestly, which makes her leave him right there on the dance floor—she'd rather give up the points for this exercise than dance with him.
Elsewhere in the NIS, agents are briefed on President Han, the owner of a company called IT&TI, and how he has hooked up with "JJ." The director hears of his relation to the new recruit and gives the order to have him fired.
Payday arrives, and Won-seok hands out envelopes filled with cash. It's so he can propose a "real life scenario," and the recruits return to their casino simulation. Only I suppose it's not a simulation today.
Won-seok joins Gil-ro's table and proposes playing Go-Stop together. When Gil-ro balks, he's threatened with a zero on the exercise, ha. Boy just got hustled. Won-seok walks cackling over a huge box of gambling chips.
Nobody wants to take up his challenge so he offers up a reward—special leave—and again, Seo-won's hand shoots up before she can think better of it. Thinking of her PD exam next month, she requests that date and he agrees. If she wins.
Meanwhile, we get a look into Woo-hyuk's plot as he instructs his teammates on the next step. Ah, he calls the guy J. Must be him the agents are looking to nab. Mi-rae looks startled at Woo-hyuk's plan to grab President Han's son, but he calls him "insurance." Just to make sure the prez stays in line.
Back to gambling. It's poker this round, and the betting climbs pretty high. She wins the first round, but Gil-ro looks increasingly perturbed the higher the stakes rise. That's sweet.
Won-seok draws an ace and makes a grimace. The camera close-ups on his ear, which Gil-ro notices. Ah, it's his tell. He tells Seo-won to cut it out when she raises, but she ignores him and goes all in.
Won-seok calls, and makes her smile disappear mighty quickly by guessing she has a straight even before they reveal the cards. He's got a straight, too—but beats her by one card.
She's bummed, but the enormity of the moment doesn't even hit her because she doesn't realize until it's over that the gambling was for real. WUT. That should've been clear the moment he called it a real situation and gave out the cash! I'm sorry, I can't even feel sorry for you on this one.
She says wide-eyed, "But this is my salary." He points out that she shouldn't have gambled it away, then, and in her desperation she begs tearfully.
Won-seok points out that she was fixated on the wrong thing and didn't bother to read him, thinking she had nothing on the line. He reiterates that agents can't take their jobs so lightly, and orders her to go outside to cry.
She has her fellow recruits' sympathy, but it's Gil-ro who runs after her to say she can't just stand there and let her money get taken away. But his caring comes out all wrong and he says it matters to him 'cause he has to get paid back for his car, adding that she shouldn't cry about money because it's pathetic. It's harsh, but I can't even find him out of line since I'm still sort of amazed she didn't get it.
Gil-ro heads back into the room and challenges Won-seok to a game. The lesson has already been called to a close, but Gil-ro goads him into it. The stakes: If Gil-ro wins, everybody's paychecks will be returned. But if he loses, he'll be fired.
Everyone tells him not to take the deal, and Won-seok reminds him that sacrificing yourself for your comrade isn't something anybody can do.
But he takes the deal.
Won-seok gets even tougher, saying he doesn't have enough chips to challenge. Gil-ro asks for loans, which Won-seok says will earn demerits, and everyone looks around avoidantly. Aw, but his awkward teammate Poong-un is the first to step in and hand over his chips, and Soo-young follows, and then a bunch more chime in.
They play.
Gil-ro loses the first hand. Stakes rise. A new hand is dealt. Gil-ro keeps his cool, somehow managing to smirk coolly rather than peeing his pants at the thousands on the table. They sling a few taunting words back and forth, and we see that Won-seok's holding three kings in his hand. (Gil-ro has two aces and a jack.)
And then, Gil-ro sees Won-seok's ear twitch.
Won-seok smiles, all confidence, and asks what he'll do once he's fired. Gil-ro repeats the phrase he's styled his spy name after, saying he's only got one road—for country.
He goes all in. Eyes level, unblinking. Won-seok looks taken aback. End episode. Arrrrrrgh!

COMMENTS
You would end there, wouldn't you? Ack! I'm not sure what Gil-ro's thinking since he's got the weaker hand and the ear-flick tell came at a time when Won-seok had a winning hand—not exactly the push to go all in, is it? But I'm sure that's the point, since he'll have to have something pretty clever up his sleeve.
I'm enjoying the spy classes a lot, because they're a fun way to introduce our characters to this world at a really basic level, before they're full-fledged agents—since it's a comedy, it makes sense that you take the funny part of the spy world to highlight, and what better place to do it than when they're terrible at it?
Won-seok seems the perfect guy to teach them, too, always keeping them on their toes with his seemingly contradictory lessons that only make sense in retrospect. But that's the perspective he's coming from, since retrospect informs everything about him, after losing his beloved sunbae and disgracing himself as an agent. He adds a really nice sense of gravitas to the proceedings that isn't excessively heavy—not in the way that international calamity or nuclear disaster stories would require. It's an emotional groundedness in the everyday little moments.
I'm liking the side characters, what little we've seen so far, and in particular Do-ha and Sun-mi. Right now we have no reason not to like Do-ha, Mr. Perfect, so it's more interesting discussing Sun-mi, who sticks out with her tough, no-nonsense ways, calling the men "hyung" and sniffing at the silliness around her. It's both what I like about her and what I find abrasive. I mean, she seems a bit prejudiced in the other extreme (against the flighty other ladies) but can you blame her? Why are all the other girls so bubble-headed and absurd? How the heck did they get admitted? She'd probably be a great friend to Seo-won, if she got past her misconceptions. In fact, I look forward to that in the future, much in the way I anticipate the boys will come to form some kind of bond as well.
I find Gil-ro's character on a really great trajectory, balancing out the ridiculous childishness of his spoiled-brat ways with the growing awareness of stuff that actually matters. Like, say, solidarity and sacrifice. To be perfectly honest I feel zero romantic pull between Joo-won and Choi Kang-hee, and it's not for their lack of trying—I just don't buy it. So I'm going to have to take the romantic developments with a huge grain of salt. (I find it really uncomfortable, in fact, when he's just mooning over her because it feels false. As though finding her attractive somehow makes this a deep bond. Granted, this particular offense is not reserved solely for Level 7 Civil Servant.)
However, romance aside, I like that the plot is setting her up as the catalyst for his growth, because caring for her leads him into action. If that's what it takes, I'll take it. And although Won-seok keeps holding Gil-ro up as the prime example of what NOT to do, what NOT to be, I think his lessons will transform him most completely of the bunch.
If I have any gripe it's with the heroine, whom I just cannot connect with. Again this is a problem in many dramas, where so much loving attention is paid to the flawed-but-endearing hero that the writers somehow assume that you can put any leading lady in the role and throw a few financial obstacles her way, and we'll magically have a sympathetic heroine. I want to see growth from Seo-won alongside Gil-ro's, but at this point he's the immature jerk needing to change and she's the misunderstood paragon who just needs to be appreciated. I want more from her, and from the show. Dare I hope it'll deliver?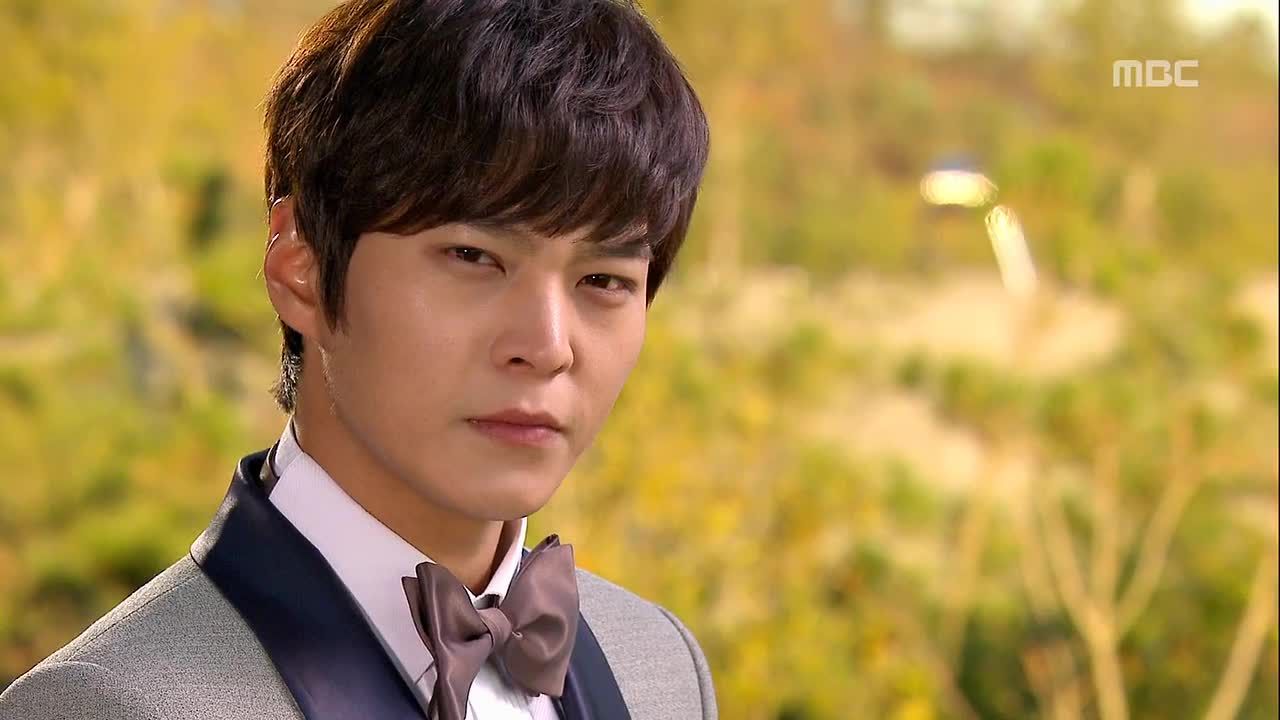 RELATED POSTS
Tags: Chansung, Choi Kang-hee, featured, Joo-won, Kim Min-seo, Level 7 Civil Servant