Photoshoot face-off: Monday hotties
You know what they say — there's nothing like a group of Monday hotties to cure the Monday blues. Meet the contestants of today's face-off: the men of Monday/Tuesday dramas and their battle against questionable fashions. I know, you're thinking, "Isn't it enough that they have to battle each other in dramaland?" It's true; we could let the dramas speak for themselves and not let such shallow concerns factor into it. But what fun would life be if it were fair and sensical?
First up: the boys of tvN's Flower Boy Next Door, Yoon Shi-yoon, Kim Ji-hoon, Mizuta Kouki, Kim Jung-san, and Go Kyung-pyo, for Vogue Girl. The upside is, they have strength in numbers; downside is plaid pants and ascots. I'm not sure any of that matters though, when Yoon Shi-yoon and Kim Ji-hoon are working the pants off of that camera. Sizzle.
Then there's School 2013′s resident bad boy (er, okay so he's one of like seventeen bad boys on this show) Kim Woo-bin for Dazed & Confused magazine. Uh… so the title is literal then? I'm pretty sure he might be wearing a skirt over jeans, but that's nothing compared to the hair. It actually makes him look lopsided. There's windswept, and then there's this. What this shoot is missing: sense. Also, Lee Jong-seok.
And last but not least, we have new Monday/Tuesday contender Yawang's leading man Kwon Sang-woo for Cosmopolitan. I… have failed to find any flaws. I checked. Carefully. Huh, whadduya mean you don't wear dress shoes, body oil, and a velvet coat suited for vampires and/or Prince to go work out? That's absurd.
What say ye — flower boys, bad boys, or muscle men for the win?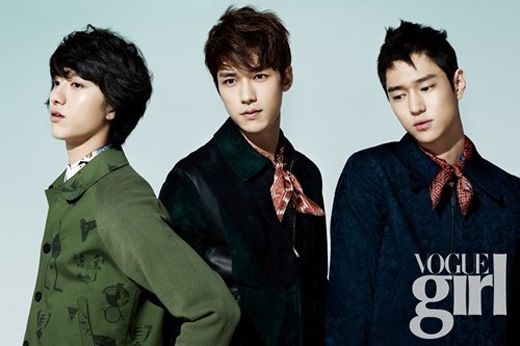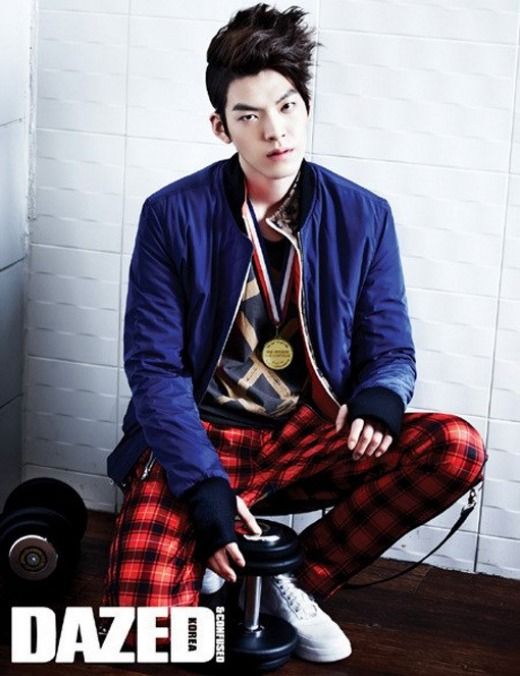 Via Sports Seoul, DongA, Chosun
RELATED POSTS
Tags: Go Kyung-pyo, Kim Ji-hoon, Kim Woo-bin, Kwon Sang-woo, photo shoots, Yoon Shi-yoon