Ramyun Flower Boys reunite for Virus
Aww, I loved the boys in Flower Boy Ramyun Shop so much. Any excuse to get them back together sounds great by me. It's not the whole ramyun family, but we've got Lee Ki-woo (Standby) and Park Min-woo (I Need a Fairy), aka Onion and Ba-wool, back together in the new OCN contagion disaster drama The Virus, starring Eom Ki-joon. Hm, Eom Ki-joon and flower boys… suddenly catching a deadly virus doesn't sound so bad.
The 10-episode mystery thriller stars Eom Ki-joon as the head of a special task force that comes together in the wake of a deadly mutant virus that gets unleashed into the population. Lee Ki-woo will play a scientist on the team, a viral specialist with a bit of a mysterious past. His character is described as both soft and cool-headed. If they're casting to type, he'll likely be the nice guy to Eom Ki-joon's prickly leader, though we'll have to see how the mystery aspect shakes out. Park Min-woo will play Eom Ki-joon's right-hand man, aka Head Minion. Poor guy, I already feel sorry for him. I hope he gets to bring his teddy bear girlfriend to work with him at least.
Also joining the cast is Hyun-woo (Tree With Deep Roots, Pasta), who plays a college student shrouded in yet more mystery. I'm sensing a theme here. He holds an important key to the virus, and will be targeted by the team in a tense game of cat-and-mouse. Lee So-jung (Dream, Tazza) will play the female lead, another member of Team Virus. Her character is described as "rational and logical," which seems redundant given that they're all scientists. I wouldn't put my money on any traditional romances in a series like this, though who knows… maybe OCN won't be so stingy if the whole world is ending?
The Virus is due out in March on cable network OCN.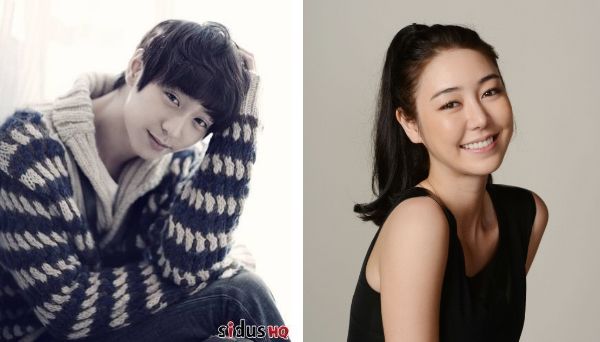 RELATED POSTS
Tags: Eom Ki-joon, Hyun-woo, Lee Ki-woo, Park Min-woo