Weekend ratings: series highs for Childless, Seo-young, Alice
It was a good weekend for dramaland ratings, with multiple series highs left and right. Perhaps the most significant of them: cable network JTBC's hit drama Childless Good Fortune reached a record 9.4% this weekend. Damn. Guess we can't call cable the land of 1% ratings anymore. The family drama from star writer Kim Soo-hyun is breaking its own records week after week, and surpassing even Big 3 numbers on lower-rated shows. Go cable, go.
Childless ratings have been climbing steadily, but this weekend its peak ratings hit 12.5%, and the average is well on its way to breaking the 10% barrier. The series has already been extended due to its success, and will now end at 39 episodes total. Its competition, SBS's My Love Madame Butterfly, came in with 13.0%, and MBC's Rascal Sons brought in the rear with 6.1% Losing's one thing, but losing to cable is rather epic.
Meanwhile, weekend ratings leader My Daughter Seo-young also reached a series high on KBS, now at a crazy 45.6% (surpassing its time slot predecessor, You Who Rolled In Unexpectedly). The production has had its share of backstage drama, but that doesn't seem to have affected its numbers. Seo-young has decided not to extend (I think wisely, given its production woes), ending as originally planned at 50 episodes.
In the later time slot, MBC's Hundred Year Inheritance led the pack at 17.5%, while Alice in Cheongdam-dong ended its 16-episode run on a series high at 16.6%, in second place. KBS's King's Dream recorded 11.6%. I just consider any day someone doesn't end up in the hospital a good day for that show. Hundred Years is in a good position to maintain its lead, but we'll have to see if Incarnation of Money shakes things up this coming week.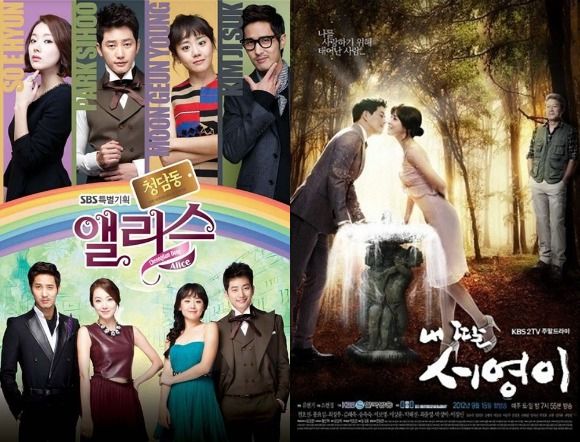 Via Joy News, Star News, My Daily
RELATED POSTS
Tags: drama ratings