A romantic first encounter for Gu Family Book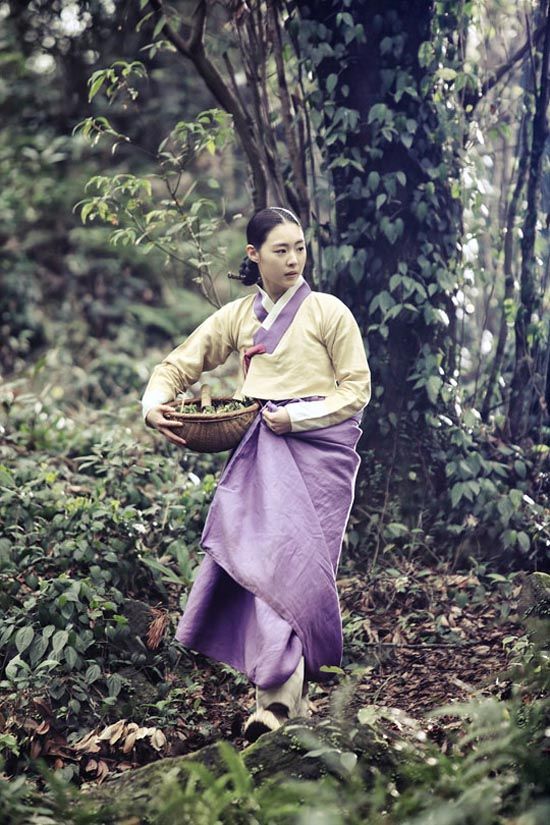 I've been scratching my head trying to get a read on Gu Family Book ever since it was announced, and having trouble knowing what to expect. Would it be a comedy or a melodrama? Fusion or straight sageuk? Thrilling or romantic or action-packed or dramatic?
We've got a lovely set of stills here that at least give me some idea, as Lee Yeon-hee (Ghost) makes her guest appearance playing the mother to future Lee Seung-gi, our half-human, half-gumiho hero. She falls in love with Choi Jin-hyuk (Panda and Hedgehog) upon their "fateful meeting" here on Jeju Island, shot earlier this month.
He's a guardian spirit of Mt. Jiri, while she's the daughter of a nobleman who becomes a gisaeng (her father is framed for treason and killed). A previous article stated that she falls in love with Chio Jin-hyuk's character after he saves her from danger, though we don't yet have the details on that rescue.
Gumiho lore likes to depict the mystical liver-eating fox creatures as females (though not exclusively; consider 2004's Tale of the Gumiho / Forbidden Love starring Kim Tae-hee), and so the immediate assumption was that the mother would be the fox. But I love the reversal here with Dad providing the mystical DNA, and in the drama's "present" storyline it's a male lead who's struggling with his half-beast side, hoping to become human. Maybe Woong-ah will finally feel some sympathy pangs retroactively for how he treated Mi-ho's need to become human?
It's also a nice change of pace to make the heroine the warrior, since Suzy plays a skilled fighter with particular prowess at archery. Her father (played by Jo Sung-ha) is a former soldier who now teaches the younger generation, and Suzy is a martial arts instructor at his school. Go kick some hero ass, honey! (I'm sure I'll fall for the hero soon enough, but since Seung-gi's character's personality is described as rash and reckless, I'm thinking he could use a little disciplining.)
Gu Family Book will follow Horse Healer on MBC and premieres mid-April.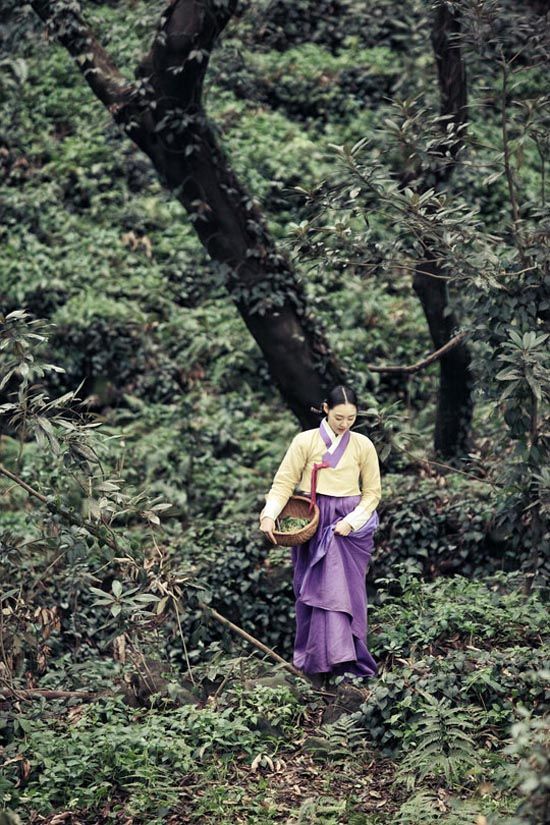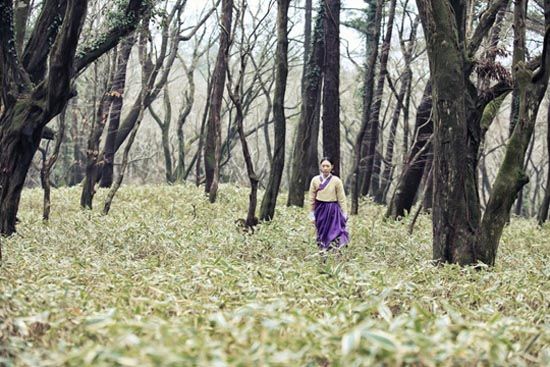 Via My Daily
RELATED POSTS
Tags: Choi Jin-hyuk, Gu Family Book, Lee Yeon-hee