Cable music network Mnet's first original drama Monstar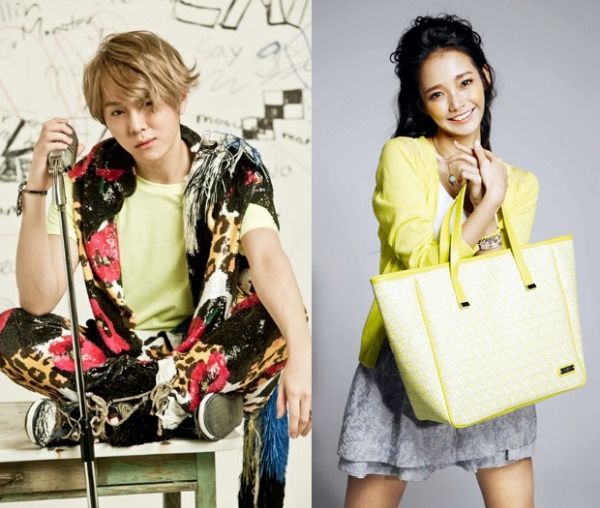 We've got another cable network trying its hand at incorporating original dramas into its niche programming — music-centric network Mnet is launching a new scripted drama about idols, which seems like the right kind of story to capitalize on for its audience. It's called Monstar, which kind of makes me cringe (okay, it makes me cringe a lot), but the misspelling is intentional: monster + star = monstar. Geddit? Geddit? Sigh.
It stars idol Yong Jun-hyung of Beast as the hero and rookie model/actress Ha Yeon-soo as his girlfriend. They're both newbie actors, so I have no idea what to expect of them. But I do have an opinion on the creative team, which consists of PD Kim Won-seok of Sungkyunkwan Scandal and writer Jung Yoon-jung of Arang and the Magistrate. And it's: Yay. With those people behind the scenes, there might be something there, underneath the surfacey teen idol setup.
The hero starts out as the lead singer of the top idol group around, called Men in Black, and carries a deep emotional scar (as drama heroes do). His biggest weakness is his flaring temper, and an incident makes him fly off the handle, causing a big ruckus and forcing his agency to shunt him aside and stick him back in school.
So he goes from top idol to regular high school student, and there he joins a band, which is where the main focus of the story lies. Sounds like Shut Up Flower Boy Band's trajectory in reverse, but more in a Dream High 2-esque world. Could be cute, if it's more about story and heart, and less about flash. We'll have to wait and see.
Monstar will be 12 episodes long, and it starts filming this month for an April premiere.
Via Xports News, Oh My News
RELATED POSTS
Tags: cable programs