Han Hye-jin drops political rom-com, Lee Min-jung steps in?
javabeans: All About My Romance is losing its THIRD (potential) leading lady? What is up with this drama? First Im Soo-jung was about to sign on, then rumors surfaced of Gong Hyo-jin replacing her, and then Han Hye-jin stepped in… and now out again.
girlfriday: Or more specifically, what is wrong with the heroine? Shin Ha-kyun has been the hero from the start, and there's been no change there, but the women keep dropping like flies. Is she written badly?
javabeans: This is based in only my speculation, but that's the explanation that makes most sense. I keep imagining that they all get sold on the interesting, quirky sounding cross-politics parliament-romance storyline (she's liberal, he's conservative), get the script, and then say, "Oh. Never mind."
girlfriday: Yeah I have this idea in my head that they're selling the character like a serious whip-smart politician, and then getting to the set and finding out that she's actually really silly.
javabeans: At least that's the trajectory the casting is taking, because Im Soo-jung has a pretty solemn film image, and Gong Hyo-jin can swing dramatic or comedic but also has a certain dramatic gravitas. And Han Hye-jin has been racking up the dramatic roles lately.
girlfriday: And now Lee Min-jung is rumored to take over the role, and she's definitely less… all of that.
javabeans: I like Lee Min-jung, but oh god, please don't have her tripping around parliament giggling, "Oopsie."
girlfriday: OH NO.
javabeans: See? One bad project and your image goes to crap. She has the most lightweight aura of the ladies, which (1) may be weird next to Shin Ha-kyun and his weighty presence, or (2) may be exactly the contrast they're going for.
girlfriday: Perhaps, but it's still a weirder pairing.
javabeans: It's a little less weird after considering that she's dating Lee Byung-heon, which actually did mature up her image a bit. A tiny, tiny bit. She's actually near the same age as the other ladies, but has a much younger image. Wait, let's actually check how old they are. Im Soo-jung is a 1979-er… so they went one year younger by courting Gong Hyo-jin next, who's a 1980-er… and Han Hye-jin is a 1981-er… and Lee Min-jung is 1982. It all makes sense now.
girlfriday: Lol, that's a pretty funny pattern. But let's not go any lower, not if Shin Ha-kyun is still going to be the lead.
javabeans: Especially now that they've confirmed Park Hee-soon (aka Hot Ajusshi) as a second lead. He'll play a prosecutor turned aide to the heroine (is that a step up or down?), who's a rookie parliamentarian. He ought to give Shin Ha-kyun a run for his money, since he also has a really nice emotional heft to his acting. His last drama was years ago in 2007's Mixed-up Investigative Agency, and he's been doing movies ever since (like The Client). Basically, he's really awesome. Actually, the men might really just run away with this one. Not literally.
girlfriday: Plus, he's hot.
javabeans: Seriously, really really hot. Hottest ajusshi ever.
girlfriday: Hottest ajusshi ever? But! What would Lee Jung-jae say?
javabeans: He would say, "NOT AJUSSHI! OPPA!"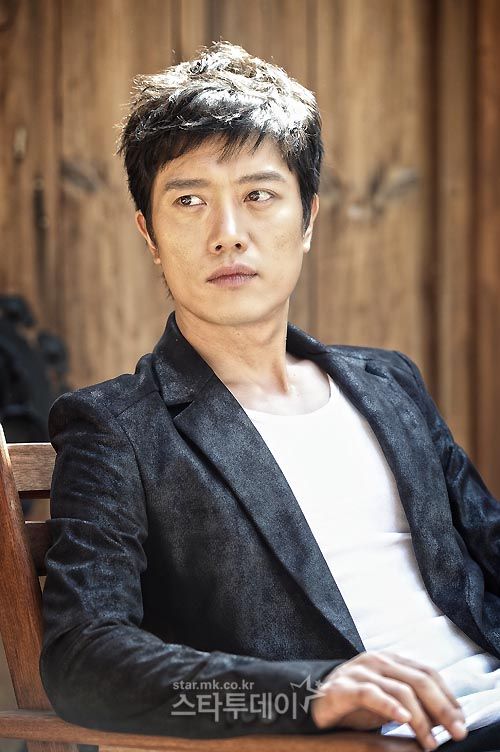 Via Sports Hankooki, TV Report, Review Star
RELATED POSTS
Tags: conversation post, Han Hye-jin, Lee Min-jung, Park Hee-soon