Incarnation of Money: Episode 8
It's interesting how a courtroom can reveal so much about a person—whether it's the witness on the stand, the prosecutor in the middle of her cross-examination, or someone in the audience. Everyone has a different motive in tackling their cases while holding onto different definitions of what justice means. And it's these definitions that distinguish which prosecutors are bad and which are badass.
EPISODE 8 RECAP
From the other side of the glass, the two prosecutors watch as Mom is taken away by the guards. Se-kwang pities her unstable mental state that prevents her from getting parole, words that sound sincere until I remember he's the one who suggested the insanity plea.
He laughs when he sees that Cha-don's done his homework on his relationship to the late chairman. But when Cha-don mentions the possibility that Eun Bi-ryung could have also been responsible for the murder, he asks if Cha-don is challenging his competency and Cha-don quickly apologizes.
Se-kwang tells Cha-don that Mom's case still remains as a painful memory of his – it was the first case he lost as a defense lawyer. Cha-don asks, "What kind of person was Lee Kang-seok?" The answer seems genuine: "He was smart and loved his mother very much."
We see the rest of their conversation as Se-kwang drives back. Cha-don had said to find the missing son and go ahead with Mom's parole. And when Se-kwang asked what he planned to do if they couldn't, Cha-don pointedly asked, "Do you think [Kang-seok] is dead too?"
Se-kwang had notably tensed at this but evaded the question with a smile. In the present, we can see that the exchange doesn't sit well with him.
Meanwhile, the ladies sit at the safehouse to prep Jae-in for the stand. Ji-hoo's attempts to engage her prove futile since Jae-in is too preoccupied with thoughts of Cha-don.
The door rings and Jae-in gets up to escape from the tedious task, only to be lectured by Cha-don for her carelessness about her own safety. Ji-hoo assigns him to finish running through the prep questions and needless to say, neither party is happy about the arrangement.
Cha-don rifles through the nearly empty fridge and is surprised when Jae-in decides to turn in early, pulling the covers over her head. But she doesn't fall asleep right away, sneaking glances at him as he reads on the couch.
Later that night, Jae-in tosses and turns in her sleep and we see Cha-don rise from the couch. Drawn by the sight of her exposed leg, he silently approaches her bed. His hand hovers over her before touching her shoulder and moves off-screen.
Jae-in blinks awake at the sound of his gulp and gets up… to see Cha-don still asleep on the couch. At that very moment, he stirs and she jumps back into bed.
We see him mirror the same gestures and approach as his dream self as Jae-in dares him in her thoughts to lay a finger on her. She hears him up and she rises to yell at him… and he spills milk all over himself. Ha, he was just thirsty and Jae-in pulls the covers over her head again.
Court Day. The prosecution team arrives at the courthouse and is immediately bombarded with questions from the swarm of reporters. Ji-hoo easily passes through but Cha-don doesn't miss an opportunity to take the spotlight, and she has to drag him inside to follow her.
But a bigger, unexpected surprise awaits them inside: Mayor Jung. The prosecution peanut gallery wonders why he's here but Se-kwang pinpoints that it means the mayor is certain that they will win the case.
Lawyer Hwang's eyes grow wide when Secretary Lee hands him a paper outlining how to defend him today. We don't see what's written but Secretary Lee gives a confident smirk.
Jae-in stumbles through her oath (which earns her a few amused smiles) and Ji-hoo starts off her questioning. Ji-hoo presents her case: the victim's fingerprints were found on the pen, used for self-defense, and the defendant attempted to kidnap the witness to acquire it.
The court murmurs in agreement (Cha-don flashes a proud smile) and it sets a high bar for the defense. But Lawyer Hwang knows where to prod and puts Jae-in in a tight spot and asks who sent the picture of the murderer to her phone. She cracks under pressure and spills Cha-don's name.
Not only that, Lawyer Hwang shows her pre-surgery photo for the court to see and reveals Jae-in's real surname to be Bok, not Gong. Well, look who did their homework today.
The prosecution team panics – this wasn't in their records. Lawyer Hwang gives a smug smile.
The prosecution team still has something up its sleeve and Ji-hoo points out Secretary Lee's refusal to participate in a DNA test. But that tactic works against her as Lawyer Hwang asks what blood type she found on the evidence, which differs from Secretary Lee's.
The judge grants an impromptu blood test in court and the results support Secretary Lee's claims. The court lets out a collective gasp of surprise and Cha-don gestures to Jae-in – did she tamper with the evidence?
Interestingly, it's Prosecutor Kwon who gives a knowing smile and we see that he met with the lab analyst shortly after he received the pen from Ji-hoo. As for the pen, Prosecutor Kwon threw it into the Han River.
The court takes a short break and Lawyer Hwang asks Secretary Lee who helped him write up such a detailed and astute defense strategy. Secretary Lee insists that no one helped him but I get the feeling that Se-kwang was somehow involved.
Flashback to the confrontation in the bathroom and Se-kwang grits through his teeth that Secretary Lee's loyalty will soon be tested. Should he fail, the mayor won't stop until he's dead. "Remember," Se-kwang tells him, "I'm the person trying to save you and they're the ones trying to kill you."
Furthermore, it was Se-kwang who handed him the defense strategy Lawyer Hwang used today in court. In the present, they exchange silent looks in the hallway.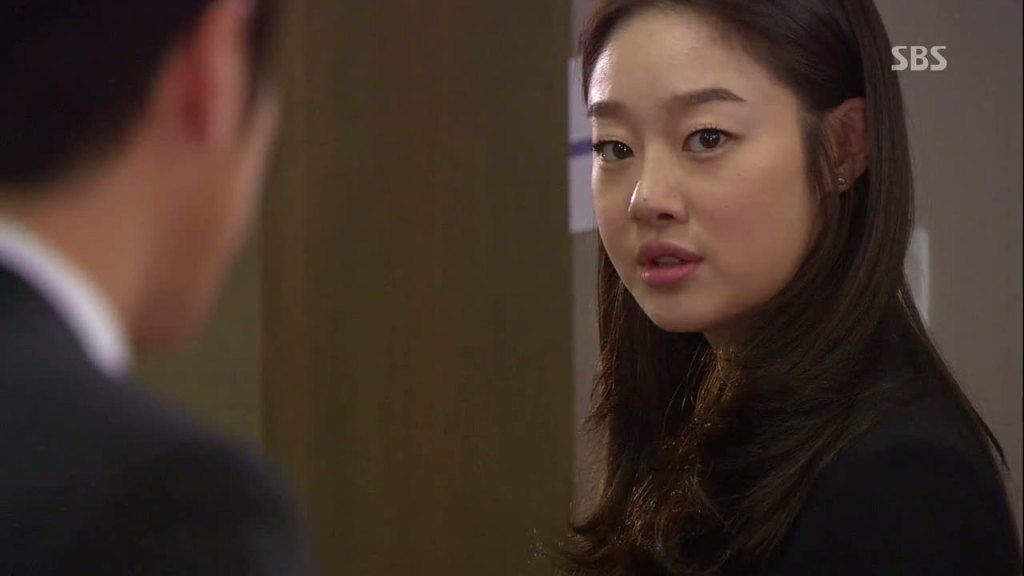 Chief Prosecutor Jo rips into the prosecution team about how the reporters are having a field day ridiculing them. He orders that they drop the case, much to Ji-hoo's chagrin.
Cha-don stands up to take the fall but that earns him a kick to the shin and zero marks. Once he leaves, Cha-don asks if they should actually give up the case. Both of them are sure that Secretary Lee is guilty but they don't have any other evidence to incriminate him with.
Cha-don says that he's okay with getting a failing grade because of his mistake. That earns him another kick to the shin and Ji-hoo berates him: "'Mistake'? 'Give up'? What did I tell you? If a prosecutor makes a mistake, an innocent person becomes a criminal. If a prosecutor gives up, you let a criminal go free."
She tells him to find the evidence to break Secretary Lee's alibi before the appeal because "there's no such thing as a perfect crime."
Mayor Jung praises both Lawyer Hwang and Chief Prosecutor Jo for the soon-to-be-settled case. Prosecutor Kwon raises a celebratory glass towards Se-kwang for his imminent capture of the mayor.
Boss Bok scoffs at their toast to justice, muttering that the rich only know to protect themselves. She instructs Assistant Kim to buy up the Yellow Sea stocks as soon as it hits rock bottom. "Money and compassion don't mix. As soon as you start feeling compassion, that's when money disappears into the wind."
Back at the table, Prosecutor Kwon asks about Secretary Lee's alibi – it seems too perfect. Se-kwang promises to inform him once the trial is over.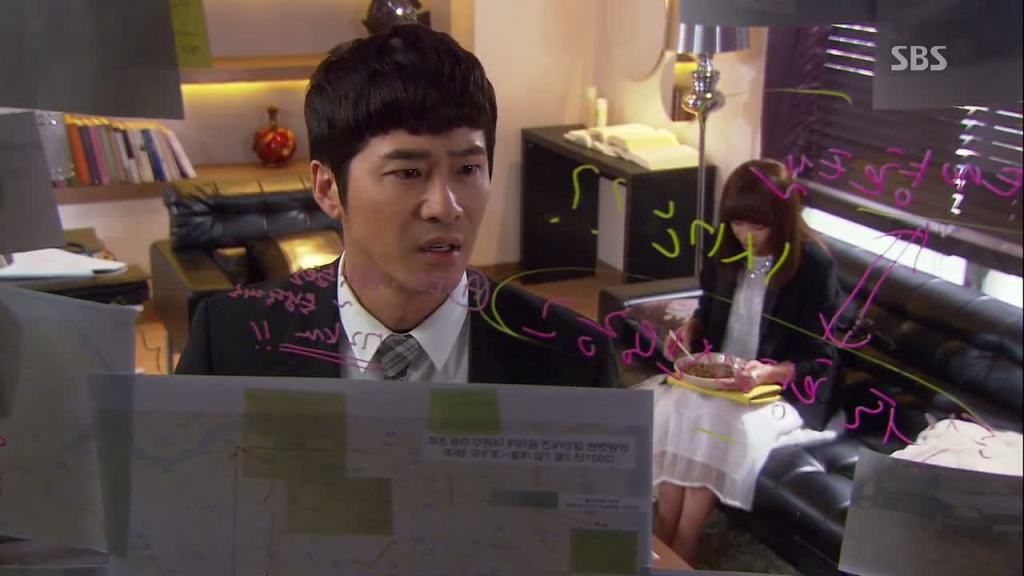 Cha-don is busy trying to poke a hole in that same alibi as well. The pieces don't make sense and he mulls over the same clues as Jae-in tries her best to resist the urge to eat.
Exasperated, he gives her permission to eat and she makes an offhanded remark about how the car could have had wings. Cha-don repeats: "Wings…" and notices the picture of Secretary Lee in his special ops uniform.
Now the pieces are starting to fall together but Cha-don still wonders why the murderer stripped the corpse of any identifying features and stored it in the trunk rather than burying it.
A lightbulb goes off over his head and he asks Jae-in if she heard anything strange that night. But his question goes in one ear and out the other because she now stares at the empty bowl and cries, "Why is this all gone? All of this went in my mouth?"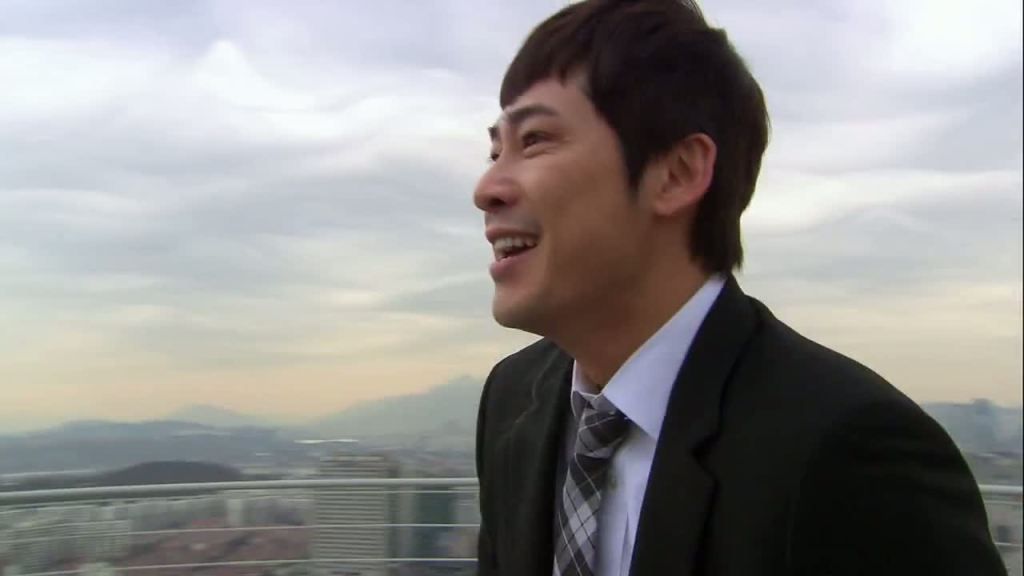 They rush to the bank and Cha-don frantically surveys the area, searching for the highest building. He runs inside and climbs the stairs as Jae-in struggles to follow him.
He bursts onto the roof, looks at the photo of Secretary Lee, and breaks into a smile. Cha-don whispers, "Helicopter." Another closeup of the photo shows Secretary Lee standing in front of a helicopter and the camera pans back… to reveal a helipad on the roof.
Cha-don cries in celebration: "I cracked the alibi!" He runs to Jae-in and twirls her around several times, elated at his achievement.
He sets her down and stares into her eyes. She closes them… and he checks his watch. "We're going to be late!" Jae-in still swoons over the almost-romantic-but-not moment.
Ji-hoo raises a suspicious eyebrow when she hears that the lab analyst has suddenly left his position. What's interesting is that two different people ran the fingerprint analysis and the DNA test. Something doesn't quite add up…
Se-kwang and Mayor Jung exchange terse words outside the restaurant. Prosecutor Kwon warns that they'll have to tread carefully.
The courtroom resumes but Cha-don and Jae-in still haven't returned. They call Chief Yang while they zip down the street on a food delivery bike. Se-kwang overhears this exchange and tenses.
Ji-hoo comes armed with new ammo and she requests for another fingerprint analysis – the evidence should bear both the victim and Jae-in's prints. When asked why she calls for a retest, she eyes Lawyer Hwang and asserts the possibility that the evidence was switched. Ooh.
And this time, her suspicions work in her favor – the pen in court is absent of any fingerprints. Both the blood type test and pen were handed in together and thus she declares both as false evidence.
Problem is, Secretary Lee's alibi still stands and Ji-hoo is unable to give an answer. At the same time, Cha-don arrives at the courthouse when he's stopped by Se-kwang.
They relocate to an empty room and Se-kwang tells him to drop the case and let Secretary Lee go free. But Cha-don asks why Se-kwang withheld a key piece of information from them and Se-kwang answers that they have to let him go in order to arrest the mayor.
Cha-don asks if Se-kwang is doing it to win his own case but Se-kwang cuts him off: "Justice must stand for the world to change!" Catching a small fry will do nothing to reel in the bigger fish.
After a long minute of silence, Cha-don breaks and smiles that he won't be able to become a righteous prosecutor like Se-kwang; he isn't the least interested in changing the world or justice.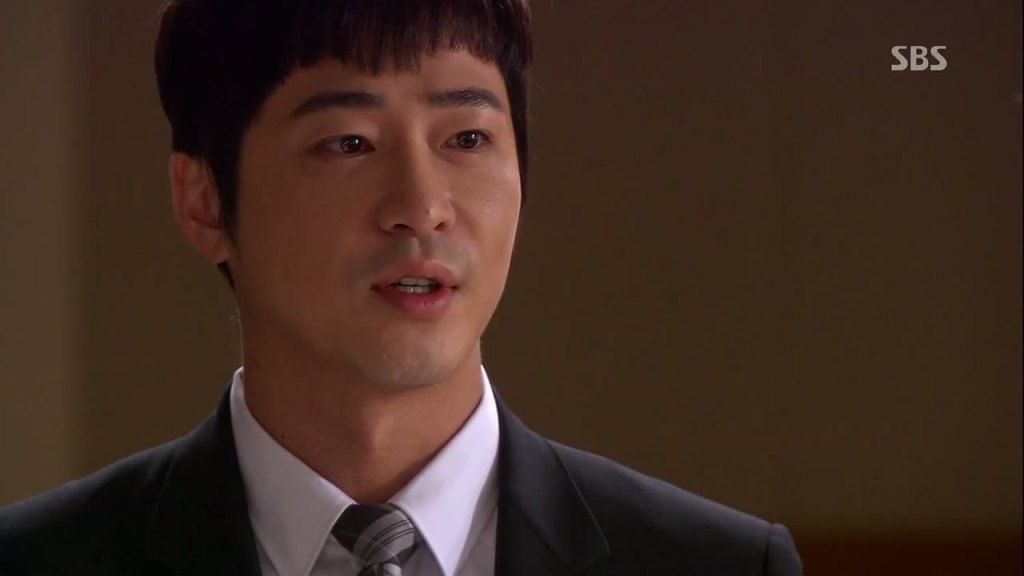 Se-kwang retorts: "Then why the hell are you a prosecutor?!" Tears glaze over his eyes as Cha-don answers, "I lost my parents as a child. The one person who saved me wants me to become a prosecutor." And in order to do that, he needs to catch Secretary Lee and get high marks.
Se-kwang grabs him by the shoulder and promises that he'll make Cha-don into a prosecutor. Cha-don declines and takes his leave.
The judge is about to dismiss the case when Cha-don bursts in with the evidence to disprove the alibi. Ji-hoo gives him the chance to shine and he mouths, Me?
He nervously stands up in court and then presents how Secretary Lee worked with helicopters in his time in the military. Furthermore, the helicopter logs obtained the day of the murder bear Secretary Lee's name.
Secretary Lee receives his sentence: 15 years. Cha-don fist-pumps into the air and hugs Ji-hoo in celebration (Jae-in casts a jealous eye) and even Boss Bok looks impressed.
Se-kwang storms out of the courtroom – fuming – and he watches Mayor Jung apologize with fake tears to the public.
The prosecution team go out for a celebratory dinner and Jae-in instantly kills the mood with her concern about gaining weight. Her jealousy flares again when Chief Yang suggests the prosecutor do a "love shot" and Jae-in clinks her glass as the third wheel.
Conversely, a sadder party occurs at the same time as Se-kwang drunkenly mumbles over his loss. Secretary Lee was his last card; he has nothing to hook the mayor in with now. Prosecutor Kwon asks: "What if you had one more card? Eun Bi-ryung?"
Angelina is amused to get a call from Se-kwang. She swears that she's not a woman easily swayed and Se-kwang hangs up, cutting her off.
Back to the celebratory party where Chief Yang frantically drags Cha-don back to the table where our two favorite ladies sit disheveled at the table, plates practically licked clean of food.
Jae-in cries about how much she loves food but can't have any and Ji-hoo blubbers that it's society's fault. They stuff each other's faces, crying, and the men bolt.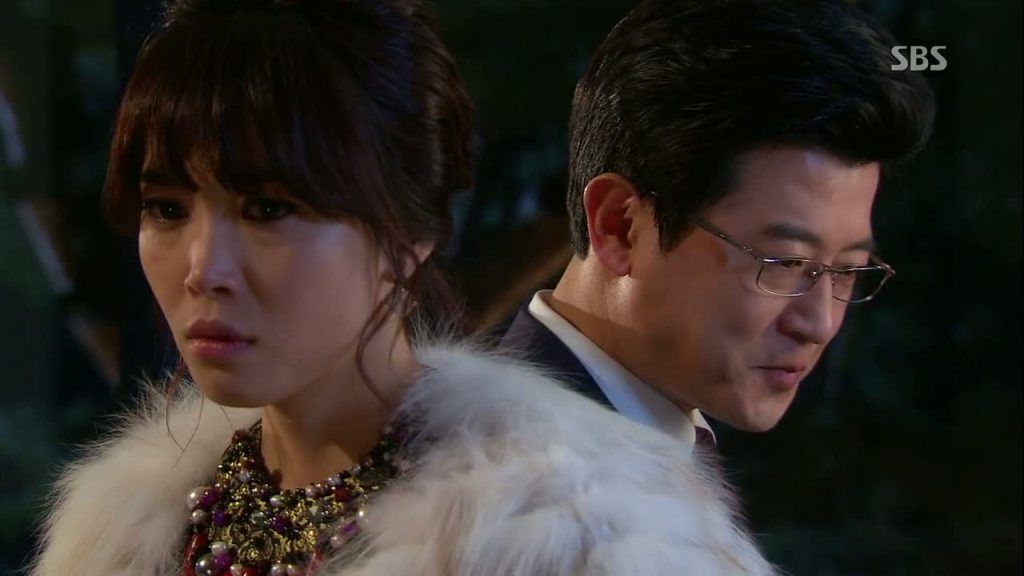 Se-kwang cuts to the chase when Angelina comes to see him. He tells her that her name is linked with the mayor's money laundering case and Angelina yelps that she's not directly involved. Se-kwang: "Then what about indirectly?"
Thanks to his years in law, he knows the difference between committing a crime and making one up and he tells her to hand over all the information she has on the mayor. Tears well up in Angelina's eyes: "What crime did I commit towards you? The only crime I committed was loving you, you jerk!"
Se-kwang takes her hand and tells her that they can't be together again unless she betrays the mayor. You can tell that she desperately wants to believe him and he feeds that desire. "How can we start over if I send you to jail!"
Angelina cries, hitting him on the chest. He pulls her into an embrace but his cold stare tells us that this is a part of his plan.
At the psych ward, Mom sweetly tells Cha-don not to worry; she won't blame him if he denies her parole. But Cha-don is here to bear good news – not only is she getting parole but he's put in a good word with his old orphanage.
He hands Mom his number, telling her to call him anytime. Mom smiles and says it would be nice if Kang-seok grew up to be someone like Cha-don. You're not too far from the mark there, Mom.
It appears that Se-kwang has wasted no time in charging the mayor and the two face off in the hallway. The mayor vows that he'll be out by the year's end and Se-kwang tells him that even if he spends one day in jail, it means something to him.
Before Mayor Jung is taken away, he leaves Se-kwang with a final word: He'll spend the rest of his life hunting Se-kwang.
Four out of five members of the Traitagon decide to go out for drinks in celebration.
Boss Bok balks when she hears that someone is buying up the Yellow Sea stocks in bulk earlier than she anticipated. She isn't pleased to hear Angelina's name and Assistant Kim informs her that there's a rumor that she has the backing of a prosecutor.
Cha-don gets sworn in as a prosecutor. Ji-hoo and Chief Yang come to celebrate his big day but he declines an offer to go out – today is his day to meet the Gentleman of Jingogae.
Cha-don is led through a fancy restaurant and he collects himself before heading inside. There, Boss Bok greets him: "It's been a long time." Cha-don balks, "Ajumma?!"
He stands there in complete shock and disbelief and Boss Bok laughs in response. Cha-don sits down and thanks her for being his benefactor, but she waves it off and hands him an itemized bill of over 1.6 billion won.
Cha-don: "When did I spend this much money?!" Boss Bok tells him it's the amount it took to make him into a prosecutor, calculated with interest. Damn, that's harsh.
But there's one more surprise for him – Jae-in walks through the door and Boss Bok introduces her daughter. Cha-don gapes and Jae-in smirks, "So you do remember, good-looking dummy."

COMMENTS
This show keeps on getting more interesting. There are plot threads that are a-plenty that I want to explore and dig into and yet, it feels like we've just barely scratched the surface. We're in for a long haul (24 episodes), so this episode marks a third of our journey. I'm most interested in both Mom and Cha-don: what will life after prison look like for her and when will they be able to recognize each other? I love that Cha-don is already acting like a son towards her, completely unaware that he's looking at his own mother. Those sweet moments of interactions remind me that Kang-seok was once truly loved and adored until his life was dismantled before his eyes.
Now that the bank president's murder case has come to a close (for now), we can finally turn our attention to some serious much-needed character development. I was relieved that Jae-in's connection to her mother was finally revealed. Maybe now we can start propelling her character forward and use her character quirks to her advantage. Though it seems that the running jabs of weight and beauty will stick around (ugh), I want to move past her self-engrossed mindset and contribute something more to the story. Boss Bok has told us numerous adages about money but where do we see that in Jae-in? Is this the beginning of her training?
I expected the inevitable meeting between the Gentleman of Jingogae and Cha-don, but I didn't expect him to pay up for his own upbringing. It was an unexpected twist that I found both hilarious and so in character with Boss Bok. Like I mentioned before, she knows where to invest her money but that's exactly it – it's an investment, not a gift. Therefore, she expects profit – both in seeing Cha-don become a fully fledged prosecutor and a monetary profit as well. I suppose she warned us when money and compassion can't ever mix.
Now that Se-kwang and Cha-don are on a more level playing field, I can't wait to see how these two will continue to butt heads with Se-kwang's justice must prevail (as long as we catch the biggest fish) and Cha-don's impartiality. Sure it could be the idealistic newbie versus the jaded seasoned prosecutor but values and beliefs run much deeper than what we see on the surface. We can safely assume that money will largely influence their decisions. Right now, Se-kwang still has money at his disposal whereas Cha-don is under a mountain of debt. And it's only been a few hours since he's been sworn in. Boy, isn't that a bummer.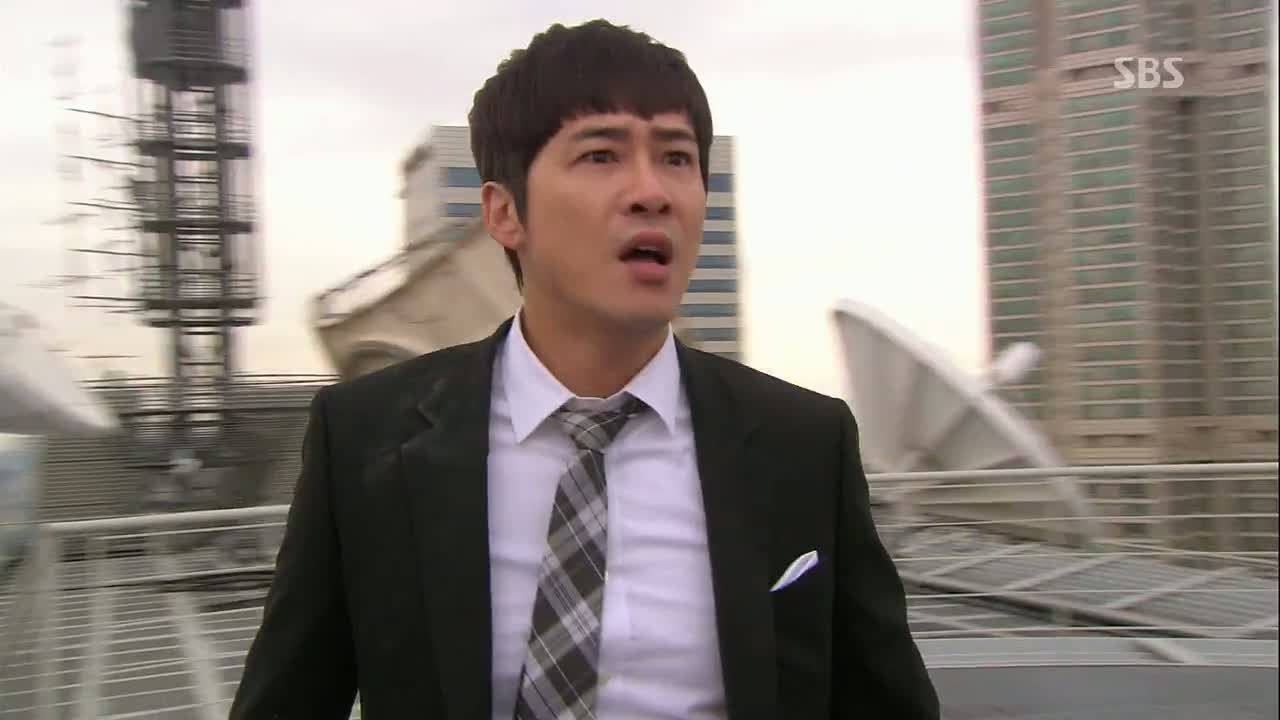 RELATED POSTS
Tags: featured, Hwang Jung-eum, Incarnation of Money, Kang Ji-hwan