Ji Chang-wook picks his next project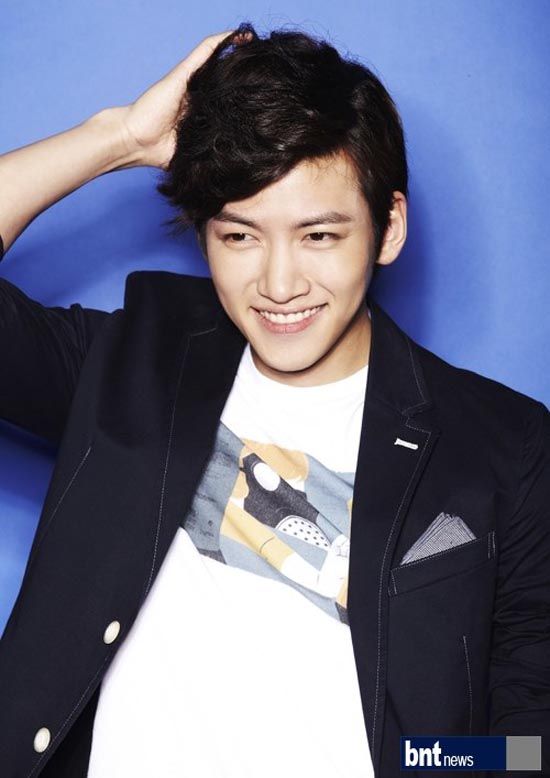 Ji Chang-wook (Five Fingers) has decided on his next project, which is good news if you like your dramaland sweeties to be working steadily and makin' money. That's always a plus. On the other hand, it's bad news if you like to actually be able to see your dramaland sweeties in action, because Those Days is a stage musical. Time to plan that vacation to Korea?
Those Days will be Ji's second time on the musical stage, having first performed in 2010's Thrill Me. The story is centered around a mystery that makes it sound a bit like City Hunter mixed with a dash of First Daughter: He plays a bodyguard working at the presidential residence, the Blue House, when the president's daughter goes missing. They call it a "jukebox musical," meaning that it's a pastiche of familiar hits, built around the songs of deceased folk legend Kim Gwang-seok.
I knew Ji Chang-wook could sing (he's had OST tracks for his dramas Warrior Baek Dong-soo, Bachelor's Vegetable Store, and Five Fingers) but I didn't expect him to go from big broadcast dramas to the stage; it's nice to see actors continuing work in various different formats. Sigh. I do have a soft spot for current television actors who have musical backgrounds — they've got a certain air and confidence about them. (Song Chang-eui, Kang Ji-hwan, Jin Yi-han, Oh Man-seok, Lee Seon-kyun…) But this also means we won't get another screen project out of him till at least the summer; his production runs from April through June in Seoul's Daehakro theater district.
Via TV Report
RELATED POSTS
Tags: Ji Chang-wook, musicals