Level 7 Civil Servant: Episode 10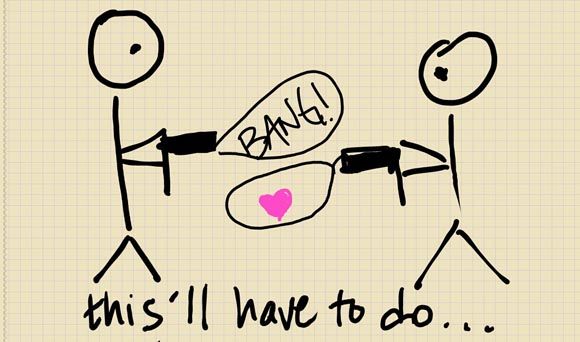 Love is in the air. Today it's Libido vs. Family, which you wouldn't normally think were at odds, but then you've probably never met Seo-won's family. Outwardly it seems like an entire episode about Gil-ro trying to get laid. Thematically, it's about timing—the funny kind, the sad kind, and the kind that changes everything.

EPISODE 10 RECAP
After checking the closet to make sure there are no hidden men waiting to pop out, Gil-ro plants a kiss on Seo-won and maneuvers her over to the bed. Looks like puppy's got some moves.
She breaks away to try and reason that they shouldn't lose grasp of their senses, while Gil-ro argues that they should just let go. Gil-ro clearly knows something she doesn't: between logic and kissing, kissing always wins.
She stops arguing and wraps her arms around him, and we finally get some kissing in peace… that is, until an army officer saunters right into the room and gapes at the pair on the bed. Lordy, I hope that's not an ex.
Seo-won gasps, "Min-ho-ya!" Min-ho: "Noona!" Oh. Hahaha. Embarrassing! Also, confusing. Where on earth did this character just come from?
They scurry off the bed and Seo-won starts nagging Little Bro for not calling and taking too many vacations, and he just scoffs that he'll probably have a niece or nephew by the time he's out of army.
He takes out his phone to call Mom and tattle, like big brat. So the immaturity runs in the family does it? Gil-ro tries to be friendly, but Min-ho refuses his handshake and glares at him, which is cute.
He sits them down for a lecture, which turns out to be leverage in order to get noona to give him spending money while he's out on leave. I love that he's got his phone in hand, ready to call mom in case noona hits him.
She caves and gives him the few bills in her wallet and he scowls, ready to go sleep if he has no money to go out. Gil-ro shoots up and takes out his wallet, not about to let romance get derailed by this.
He gives him all the cash he has and even hands him a credit card. Seo-won gasps and tells him not to, but Gil-ro says she doesn't understand how it feels to be out on leave from the army, saying that Min-ho isn't a child. Oh you totally just won him over.
Min-ho's eyes change instantly. Suddenly it's "hyungnim" and "brother-in-law" without irony. He skips away happily: "I love you, brother-in-law!" He says he won't be home tonight, which is exactly what Gil-ro paid for.
Once they're alone, it's back to excuses for why he can't go home, and he takes out his phone to play a game. Do you really need the pretext at this point? Thankfully this time it doesn't take him very long to get back to the kissy.
But they get interrupted AGAIN, this time with a text from his credit card company with Min-ho's first purchase. Seo-won freaks out and grabs her coat to go after Min-ho, while Gil-ro desperately tries to keep her there, insisting he can spend much more than that.
She runs out, and he sighs that her family members have one thing in common—their timing is a work of art. Seriously. How's a girl gonna get on with her love life if people just keep dropping in like they own the place?
Gil-ro heads back to his office to brood over Dad, and makes the call to Won-seok that he'll do his job and protect his father, but asks for some backup to keep an eye on Dad and Seo-won.
Seo-won returns home dragging Little Bro by the ear, and he collapses in the living room, drunk and saying he's gonna tell on her.
She finds a note on the fridge from Gil-ro, saying to feed her brother hangover soup in the morning, and she finds a pot of soup sitting on the stove. Aw. We see that after she left he slaved over it in the kitchen. Of course it tastes terrible, as all his cooking does, but that doesn't make it any less sweet.
Gil-ro goes home, and Dad's just angry that he still hasn't left the country. He tells him to leave immediately, but Gil-ro says without a hint of anger in his voice (a first when talking to Dad): "I'm not going abroad, and I'm not going to run away from home either. I'm going to stay by your side. If there's danger I'm going to protect you, and if you face hardship I'm going to share it."
Gil-ro muses that they say you grow distant from your father the second you go from calling him Dad to calling him Father, but he never had that problem—Father was always Father. "And besides, you never liked me." It kills me that he really believes that.
Dad doesn't budge though, and tells him that he no longer works at the company, and that his desk will be cleared out in the morning. Gil-ro shouts that he's not staying by Dad's side because he wants to, but because he has to. Ouch.
Seo-won finds out at work the next day, and has a run-in with Mi-rae. She accidentally spills coffee on Mi-rae's shoes, but it gives her a chance to be apologetic and act like she desperately wants to impress the boss. Seo-won asks if they can maybe get together for a meal, and Mi-rae agrees, wanting to keep tabs on her if she really is Gil-ro's girlfriend. I do look forward to seeing these two face off.
Seo-won goes to see Gil-ro, who's sitting in his empty office. She asks what he's going to do now, remembering that he never had another dream other than being 007. She assumes he's going to apply to be a spy again, which he swears he won't do.
He asks why she sent him that baby photo. Seo-won: "You love your father." "No I don't." "You like him." "Not at all." "You want to be loved." Silence…
Seo-won: "If you want to be loved, then love." She asks him to make up with his father, and he agrees to because she asked.
They head out to shop for a give-me-back-my-job present, and the conversation with the guy at the watch counter cracks me up. "What's your father's personality like?" Gil-ro thinks on it, and describes him thusly: "He has no affection, we can't communicate, he likes money, and thinks money solves everything." Watch guy: "Ah… then just buy the most expensive one." Ha.
Do-ha goes to the NIS director and asks to be transferred to a different team. The director isn't keen to lose his mole inside Won-seok's operation, and shuts him down. But Do-ha is prepared to quit, so the director complies with his request for the time being.
Mi-rae and JJ put President Han in motion and prepare for the big showdown, confident that the NIS big boys will show up in person this time, instead of sending the minions.
Won-seok finds out about Do-ha's transfer and goes to confront the director about it, but there's no getting through to him. The director insists he's just pulling Do-ha out for a short-term side project and he'll be back in no time. Won-seok doesn't believe him.
The task force goes ahead without Do-ha, and in front of everyone else Sun-mi acts like they shouldn't dwell on a guy who ran out on his team, but broods over her sketches of him when she's alone.
Do-ha is out on a mission, tailing a guy we've never seen before. What, are we actually gonna do some spying on this show?
The NIS director goes to see the man who sold his technology to President Han and Mi-rae, and asks him to sell him the same information. When he refuses, the director asks bluntly why he sold it to someone else then. He informs the man that his agents are arresting his men now.
Back to Do-ha, who witnesses the exchange in the park and secures the baddies. Only, at the same time, the NIS director makes a second backdoor deal with the guy to let him go in exchange for more secrets. Dude, you are shady.
So Do-ha gets the confusing order to back off and let the guy go, for no apparent reason. He takes his ID and prints, but follows orders and lets him go. There's something wrong here, and I hope Do-ha follows his gut on this.
Gil-ro drops Seo-won off at home, and invites her over to his house this weekend because the place will be empty. She's thinking mission while he's thinking naughty things, but in any case, they agree to spend the weekend at his place.
She sends him home without inviting him inside because her brother's still here, so Gil-ro just spreads his arms wide: "I'll go after one hug." Why so cute?
She takes a step closer and he starts to wrap his arms around her, but of course Impeccable Timing runs up just in time to ruin the moment, and Seo-won slips right through Gil-ro's grasp. Dude, isn't the army calling you back to base yet?
Min-ho runs up to tackle Gil-ro in a bear hug, and Gil-ro actually spins him around and around. Is it strange that you seem happier to hug Little Bro? Just sayin'.
Dad finds a watch on his desk that night, and it's not the one that Gil-ro originally chose. Flashback to Seo-won choosing a different one in the store, saying that it might not look warm, but it's not a cold watch.
That's what Gil-ro writes in the card. Dad contemplates the watch, and puts it away.
Mi-rae and JJ meet to go over their plans, and she notes that President Han and Gil-ro are each doing everything they can to protect the other. JJ tells her about his plan to kidnap the NIS higher-ups, insisting that he needs to hear them repent for their crimes before he kills them.
She says he's difficult just like his brother, and walks away. JJ calls out to her not to die, and asks to live together when it's all said and done. Aw, he has a crush on noona. She waves at him without turning back.
It's too bad we're not doing more with these characters. If they had been set up to have some kind of emotional tie to our main characters, I'd care more about their betrayal. As it stands, they're just cookie-cutter antagonists and it's too bad.
Young-soon preps Seo-won on her mission—she's to break into the safe this weekend. She hands her a case with the equipment she'll need, along with a gun. Won-seok warns her that this is no longer a game: "If you get caught breaking into that safe, prepare to die."
Sun-mi gives Seo-won the cold shoulder, and while I get that she's upset about Do-ha leaving, her reaction now (heavy brooding, lots of angsting) seems disproportionate considering we didn't spend nearly as much time on her crush when she was having it.
Gil-ro looks up expectantly when Dad comes home that night, but doesn't see the new watch on his wrist. Dad just snaps at him not to spend money on useless things. Bah. Could you just be nice ONCE, Dad? Would it kill you?
We cut to Seo-won's parents in a scene that goes on way too long. Mostly nothing changes. They get the town council to vote on their ideas for the eco village, and do a lot of bickering.
The weekend arrives and Seo-won is over at Gil-ro's. The parents are out for the day and Gil-ro is busy looking up places to go on their trip, while Seo-won asks a little too much about where his parents are and how long they'll be out.
She tells him that she'll go on a trip with him, which he thinks is obvious since she already agreed. But she's thinking ahead to her imminent betrayal, and says vaguely, "If you say you still want to go then, I'll go."
She says she wants to cook for him, and tries to send him out to get ingredients so she can be alone for safe-cracking. But he doesn't want to go, feeling lazy, not hungry, and not particularly anxious to be separated from her. This is not going according to plan. I'm just confused as to why Won-seok can't call him out to give her time.
She keeps pushing for him to go, which then gets him thinking that she's being weird. Uh-oh. Thankfully he gets a phone call, and suddenly he's running out the door. He says he'll be gone for twenty minutes, and that he won't buy groceries like she asked. Well at least he's out of the house, right?
She braces herself and gets to work searching for the hidden safe. The robot vacuum has at least given them a plausible location, so it doesn't take her that long to find it, though I wish she'd hurry.
Gil-ro goes out to pick up matching couple wallets that he ordered, and grins excitedly.
Seo-won just barely cracks the safe, and already he's nearing his neighborhood on the way back. But then he decides to stop and get the tofu that she requested, which is both a relief and even sadder, to think how nice he's trying to be while she's breaking and entering.
She takes out everything in the safe and takes pictures of everything a page at a time, and it's really starting to get down to the wire. Gil-ro arrives just outside the house…
She's ready to start putting things back, and that's when she notices the watch that Dad put in the safe, along with the card Gil-ro wrote quoting her words. It gets to her, and she lingers over it with a sigh. I know it makes you feel guilty, but could you do that later?
She puts the last few things inside and gets ready to close the safe. Of course that's exactly when Gil-ro arrives. Oh no.
He just stands there, dumbfounded, watching her put everything back and get up… which is when she finally notices him.
He drops the bag of tofu in his hand, and the wallets fall to the floor. We see now that they're filled with happy pictures of the two of them, which just makes the moment sting even more.
Seo-won picks up the watch she had set to go off in twenty minutes, and it beeps now. Time's up. Yeah I'd say.
After standing there in silence for what seems like forever, Gil-ro finally opens his mouth. "Kim Seo-won. Your timing is a work of art."

COMMENTS
Ouuuuuuuch. Poor Gil-ro. Man, between this and Flower Boy Next Door I got hit with a double whammy of puppy pain this week. Though honestly, for this story, it might be a good thing that he finds out something is amiss sooner rather than later. We all knew the pain was inevitable, because there's no way around the fact that she's been betraying him all this time. Sure, he's a secret spy too (at least as far as he knows), but he's not using her to get secrets. I mostly felt terrible for him, knowing he was going into this relationship all swoony and lovestruck, when she knew full well she'd have to do this despite her feelings.
The thing is, I fully expect her to lie her way through this somehow, to keep the NIS out of it. But that doesn't change the trust issue, which is bound to put the brakes on the romance. I don't want them to stop being cute, but I do think it's time Gil-ro opens his eyes a little and stops blindly trusting her. I guess I'm looking forward to a more even playing field, where it's really spy vs. spy.
The question is, will he trust her at all after this, or will it break their foundation entirely? I'm a little wary of the angst to come, but so far this show has always managed to stay light (and ridiculous) despite where the story goes, so I doubt we'll lose the comedy or anything. I'd like to see Gil-ro turn the tables on her, and pretend to trust her while he digs around for her real mission/identity/affiliation. Two can play this game, right?
I was wondering if they suddenly brought Seo-won's brother in for a side story, but it actually seems like there was no other reason than the fact that they needed someone to burst in on the couple in bed. You couldn't invent something else to break them up, so you literally had to drag a brother in from offscreen netherspace, after we've had maybe one mention of his existence ten episodes ago? There's nothing wrong with his character or anything, but the sudden need for him was just so blatantly not at all about him. Does the heroine really need another family member staying with her to keep them from jumping in the sack together? 'Cause she seems to be doing a good job of fighting Gil-ro off on her own. Though WHY is entirely another story. Does. Not. Compute.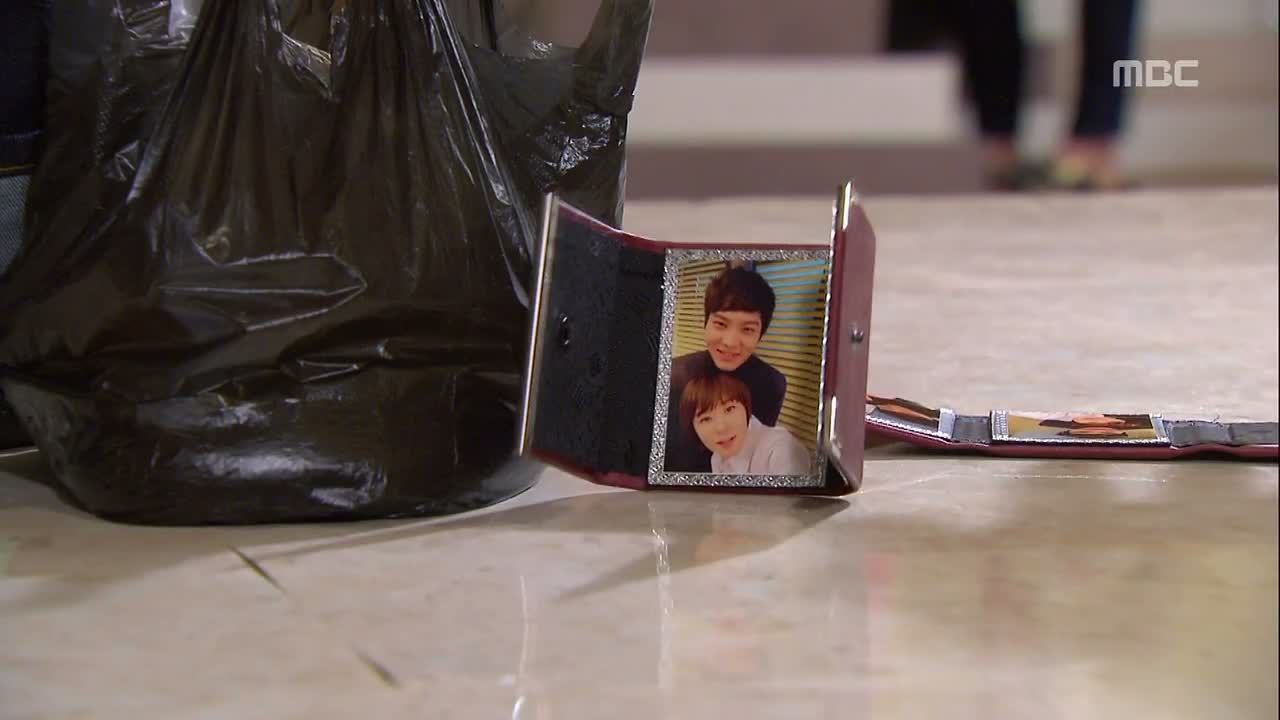 RELATED POSTS
Tags: Chansung, Choi Kang-hee, featured, Joo-won, Kim Min-seo, Level 7 Civil Servant