Nine's melancholy and mysterious teasers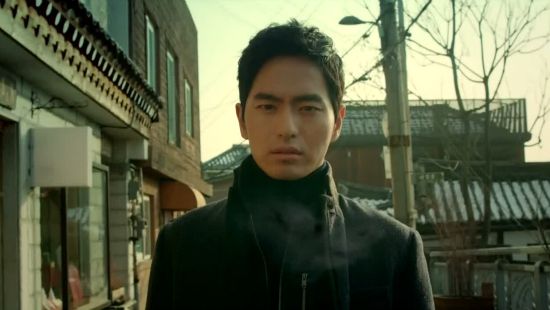 Ooh, I'm intrigued by the tone of these teasers for the new tvN time traveling drama Nine — they're moody and dramatic, and steeped in regret. Beautiful regret, mind you, but just enough to make this a darker, more mysterious world than I had anticipated, and I find myself a little more interested than when I thought it would be another (lesser) Inhyun. The new drama from the creative team behind Queen In-hyun's Man stars Lee Jin-wook as a news anchor who gets nine chances to go back in time. He doesn't go very far though, and sticks to a twenty-year window. And in the trailer we see why.
The four short teasers collected below each show a different moment in his relationship with the heroine, played by Jo Yoon-hee, and he seems to be going back to specific moments where it all went wrong. The question is what went wrong in the present to make him go back. Is it just that they're not together? Does she die? Disappear? There seems to be more going on than just a lost love. And his character description says he does go back in time to solve a crime. I thought the two (crime and love) were separate, but maybe they're the same problem. The four different lines from each teaser:
Then, I… shouldn't have let go of your hand.
Then, I… should've answered your call.
Then, I… shouldn't have seen that memo.
Then, I… should've held your hand.
If I have the chance to go back…
And of course he does — he gets nine magical chances in fact, though I'm already worried about the loopholes and consequences. Because you know those are going to be terrifyingly tragic the more he messes with Fate. The setup makes this a whole lot closer to Operation Proposal than Inhyun in theme, but I like the added mystery behind it and the fact that he's fighting to correct something more than just a broken heart or a lost opportunity. And I'm definitely looking forward to seeing a different but equally stylistic side to PD Kim Byung-soo, who did Queen Inhyun's Man and the first season of Vampire Prosecutor.
Nine follows Flower Boy Next Door and premieres March 11 on tvN.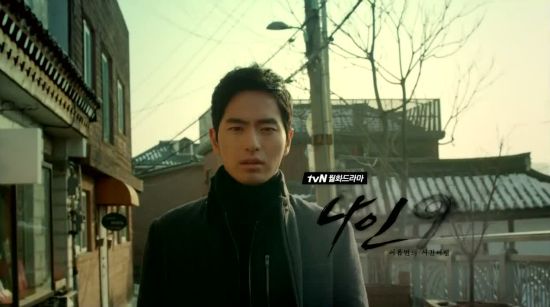 Via tvN
RELATED POSTS
Tags: cable programs, Jo Yoon-hee, Lee Jin-wook, Nine: Nine Time Travels