Uhm Tae-woong to play a Top Star on the decline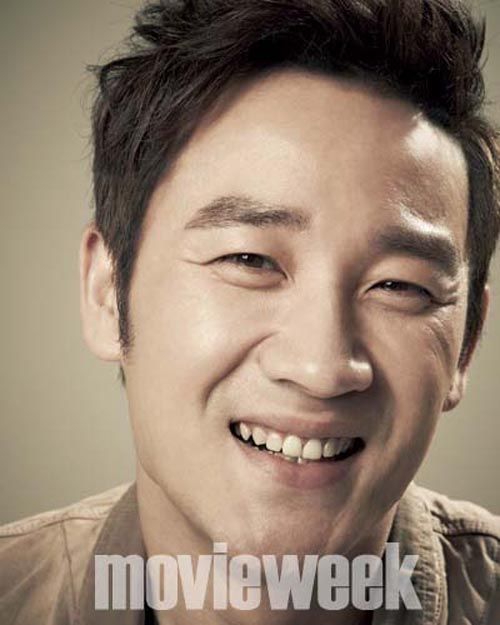 Will Uhm Tae-woong never rest? The busy actor always seems to be taking on a new project or another, despite the fact that he's already juggling a packed schedule that includes a new wife and child, on top of his actorly duties. He's set to appear in a movie titled Top Star, which is perhaps most notable for the fact that it is the directorial debut for Park Joong-hoon—an actor—who also wrote the screenplay.
Hm, another actor branching out into to work behind the camera? We've seen some examples of this in the past (such as Yoo Ji-tae and Gu Hye-sun), and maybe Park Joong-hoon drew upon his own crossover aspirations in writing the script, which deals with a manager who dreams of being an actor. When he happens across the opportunity, he takes it and unexpectedly becomes a top star… and then falls right back down. HA. I like the sound of this already.
I can picture the wackiness and the offbeat comedy, which is something I see in Park Joong-hoon's work already as an actor (he's one of those movie vets who always gives me the warm fuzzies; his credits include Arrest King, Sunny, Haeundae, My Gangster Boyfriend, Radio Star, and literally dozens more). I can totally see Uhm Tae-woong playing the awkward manager-turned-hot-star, given how he possesses both the charisma needed to become that overnight star and the awkwardness needed to depict a guy who's not totally equipped to deal with it. Though let's be honest, I tend to love Uhm Tae-woong in anything, period.
Kim Min-joon (Romance Town, Friend Our Legend) has also joined the cast, though little is available about his role or storyline. Top Star will begin filming in March.

Kim Min-joon, Park Joong-hoon
Via Review Star
RELATED POSTS
Tags: Kim Min-joon, Park Joong-hoon, Uhm Tae-woong