And now the boys of Jang Ok-jung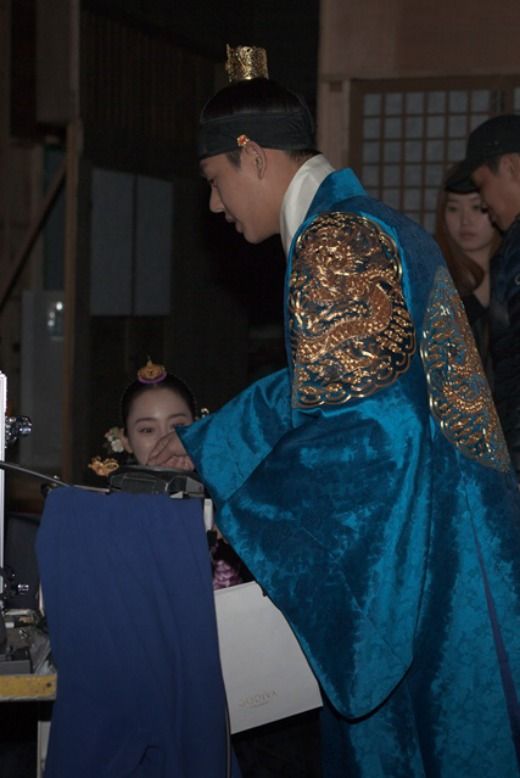 Time for the boys! Here's our first peek at the men of upcoming fusion sageuk Jang Ok-jung (they've dropped the 'Live by Love' part of the title), and by peek I really do mean little glimpses. We've got Yoo Ah-in donning his kingly robes, and not that I'm surprised, but he cleans up rather nicely. Still miss his Sungkyunkwan mane, but I guess royal topknot will have to do. I guess.
He plays King Sukjong, who is married to Queen Inhyun (Hong Soo-hyun) and takes Jang Ok-jung, aka Jang heebin (Kim Tae-hee) as his royal concubine. Historically Jang heebin is the femme fatale who gets Inhyun ousted to be the queen herself, but in this retelling she'll be the heroine. She'll also be a fashion designer for some inexplicable reason… yeah, I have no explanation for that one.
At least second lead Jae Hee gets to rock some unruly hair. He plays Jang Ok-jung's first love, and I can see their story tugging at the heartstrings — they're young and in love, but torn apart when she enters the palace as a court lady. He grows up and amasses considerable wealth and power, and will continue to secretly love her and be her Daddy Long Legs even after she becomes the king's concubine. Dude. That might explain why you're hogtied and drowning in the stills. Just sayin'…
Lee Sang-yub (Nice Guy) plays yet another rival for Jang heebin's affections, who falls in love with her from afar not knowing that she's the king's consort. And then Sung Dong-il (Jeon Woo-chi) plays Jang Ok-jung's cousin and evil puppetmaster, who sets his sights on making her queen. Interesting. His character will be ruthlessly ambitious and very shrewd, so completely different from his usual comical roles.
The idea may be to put the onus of backstabbing on her family (and by extension, political faction), to make her out to be more of a political pawn than the infamous femme fatale. I do think the history in itself is interesting enough that I wish the drama wouldn't try to do both the historical re-imagining AND the fusion fashion angle, but I guess we'll see how they mesh (…or not?) soon enough.
Jang Ok-jung follows Yawang and premieres April 8.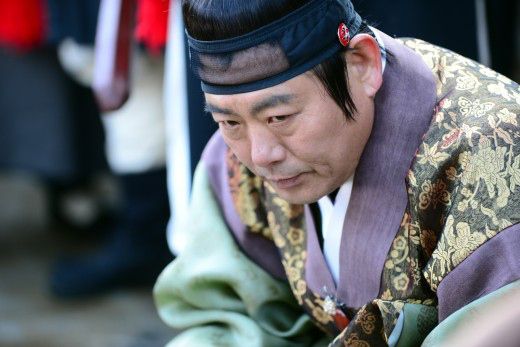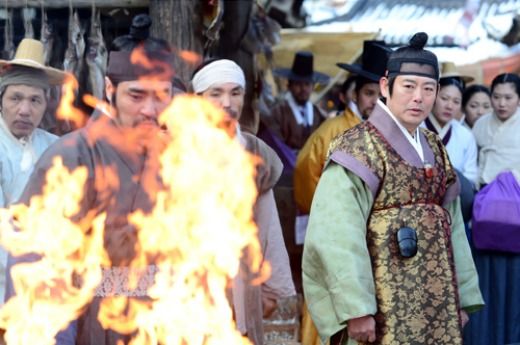 Via SBS E!, Xports News
RELATED POSTS
Tags: Jae Hee, Sung Dong-il, Yoo Ah-in