Announcement: Level 7 Civil Servant recaps now with less Joo-won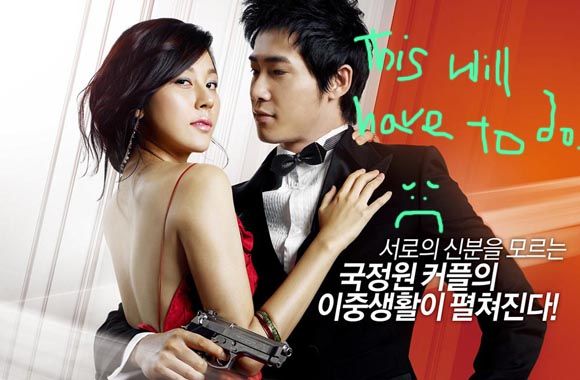 Okay, I have to get serious for a moment to address an issue that has just come to our attention. Dramabeans has had its very first DCMA takedown notice delivered, and sadly this is not a "Baby's first milestone" sort of celebratory event. The notice came with scary legal lingo and accompanying threats to discontinue our hosting service if we don't comply with the demands to take down our Level 7 Civil Service recaps.
I know, I know, the show is crap, but I confess to being really flummoxed and upset and maybe a little shaking in rage right now about it all. Korea is pretty welcoming of screencap usage and often encourages the practice, so while I am not going to argue the point about copyright, I have to say that I feel a little sucker-punched.
We'd offer more details if we understood them, but at this point all we know is that the complaint was made about the Level 7 recaps specifically, that our infringement is regarding the photos, and that the agent filing the complaint represents Dramafever, which is cited as the owner of intellectual property rights.
Yeah, we're confused. We don't understand. But we don't want our site poofed either, so we're taking down all Level 7 recap images. Sorry to everyone who loves to gaze upon Joo-won's beautiful face without having to sit through the drudgery of actually watching the show. We're super bummed too. We hope you understand, but please don't worry that recaps will die because of this! Girlfriday and I will still be recapping through the bitter end, and yes, I'm pretty sure it'll be bitter.
On the other hand: FEEL FREE (we actively encourage it, in fact) to submit hand-drawn images! Stick figures just as welcome as abstract interpretation and hand-placed Mediterranean tiled mosaic art. We're not picky, and we're not discriminating!
RELATED POSTS
Tags: bloggy, featured, Level 7 Civil Servant