Arena's Nightmare at the Museum

Park Se-young (School 2013, Faith)
javabeans: Nothing says "edgy" like a photo shoot that is obviously trying way too hard to give you nightmares. We GET it, ARENA, you want to be cutting edge and fashionable. Only when did evil-looking devil-imps sprouting foliage out of their heads come into fashion? Did I miss the memo about spring?
girlfriday: Clearly you're not getting the deeper meaning behind the… um… artistic juxtaposition of nudity and haute couture. 'Cause yunno, just wearing a dress doesn't quite get the point across, apparently.
javabeans: Yes, to sell the pretty dress, you need to set up a tableau and create a story and conceptualize… a concept… that makes you want to spork yourself. Art 1, Self 0.
girlfriday: And they say art appreciation is dead.

A Pink's Sohn Na-eun
javabeans: The thing starts out normal enough. Well, not normal-normal, but maybe haute couture normal. Park Se-young is… a giantess on a pedestal surrounded by gargoyles, or whatever, and Sohn Na-eun is one-half of a giant dark angel whose other wing got left behind in hell.
girlfriday: Yes, the basic idea isn't that insane (the shoot is called Girls & Museum). It's just… the museum gets pretty damn creepy.
javabeans: Yoon-ju's isn't too crazy if we ignore that sad naked tree-child in the background…
girlfriday: Because THAT's likely.
javabeans: …who then moves frame to go pester Esom, who looks like she couldn't care less. Or maybe like she wants to cut a bitch.
girlfriday: Great, now it's on the move?

Yoon-ju (Dirty Blood)
javabeans: And then it just gets weirder and creepier until I want to wash my eyes out with soap, because blindness would be preferable. I don't get why the creepy dryad-people are regular size in some shots, and tiny in others like Sohn Eun-seo's setup. She looks like a goddess/giantess, and the size differential make them look like her army of miserable bald slaves.
girlfriday: Yes, her army of tiny, starving slaves who are being molested and/or silenced. Whyyyy?
javabeans: Because now I want to go out and buy evening gowns! Don't you?
girlfriday: Sure, as long as they come with a free memory wipe gift with purchase.
javabeans: And to all our faithful Dramabeans readers: You're welcome.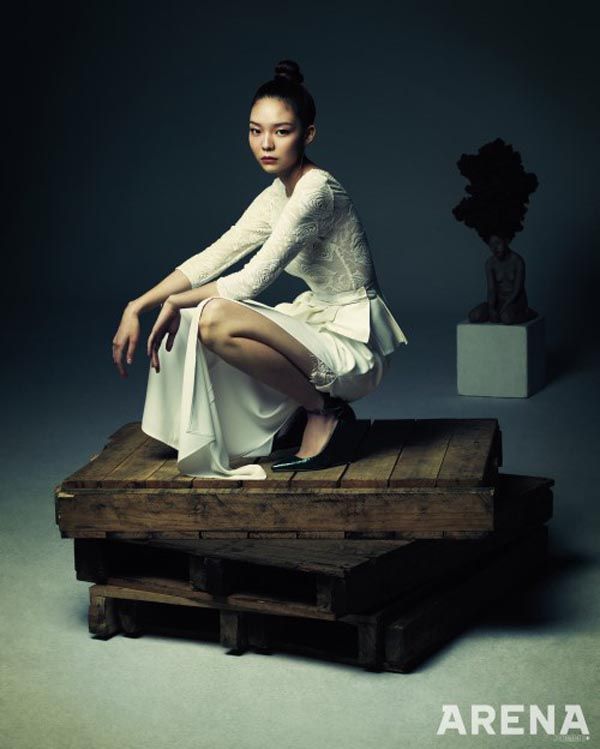 Esom (Ghost, Psychometry)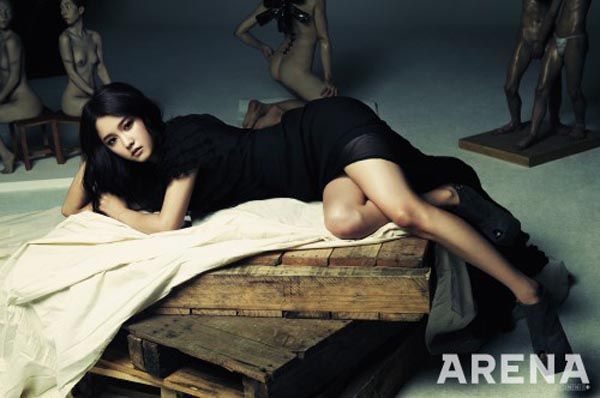 Nam Bora (The Moon That Embraces the Sun)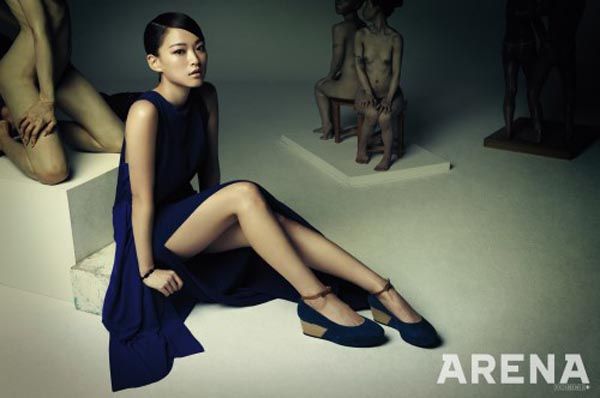 Chun Woo-hee (Sunny, Vampire Idol)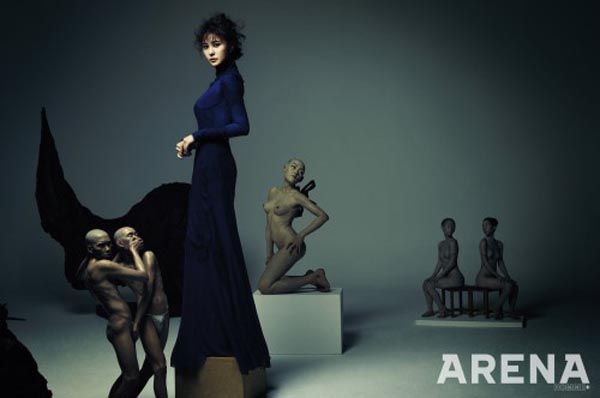 Sohn Eun-seo (Love Rain, May Queen)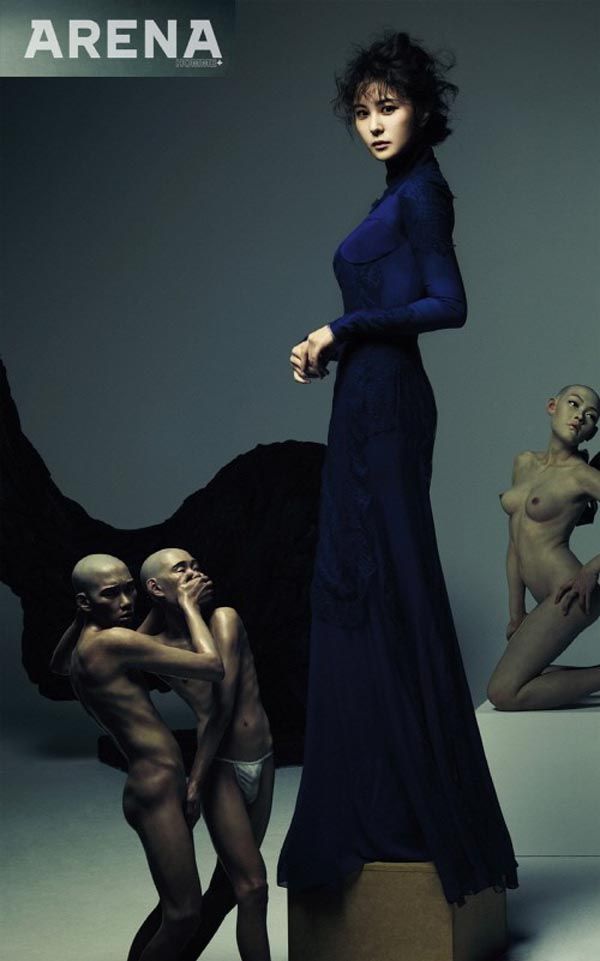 Via Chosun
Tags: Chun Woo-hee, conversation post, Park Se-young, photo shoots, Sohn Eun-seo