Behind the scenes of That Winter for High Cut
SBS's melodrama That Winter, the Wind Blows is turning out to be the It Drama of the moment, so it's getting the buzz and the glossy photo shoots, like this one in the latest issue of High Cut magazine.
The photos are the behind-the-scenes shots taken from the characters' mountaintop "snow date," broadcast in the recent episode. It's a nice change of pace from all the tears and charged emotion, I've gotta say; you can't say the show isn't compelling for its intensity, but it is refreshing to get a breather from it every once in a while, remembering that all that Sturm und Drang is fictional. Phew. Breathes.
The scene was shot at a ski resort in Gangwon-do last Friday, March 1, and you know what that means: The live shoot is well upon us. Gulp. Not that you could tell (yet?), with the show looking as polished and sleek as ever. But still. I'll never NOT be nervous when a drama is in live-shoots for the week of broadcast.
That Winter, the Wind Blows airs on Wednesdays and Thursdays and is currently enjoying an unchallenged lead in the ratings. Not that it's got a lot of competition; KBS's IRIS 2 and MBC's Level 7 Civil Servant are fighting it out to claim a distant second place. Guess spies are out this season.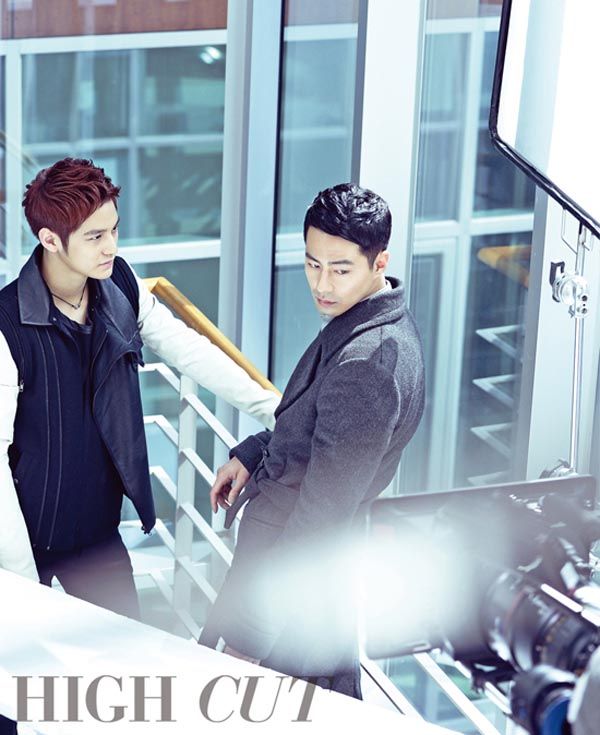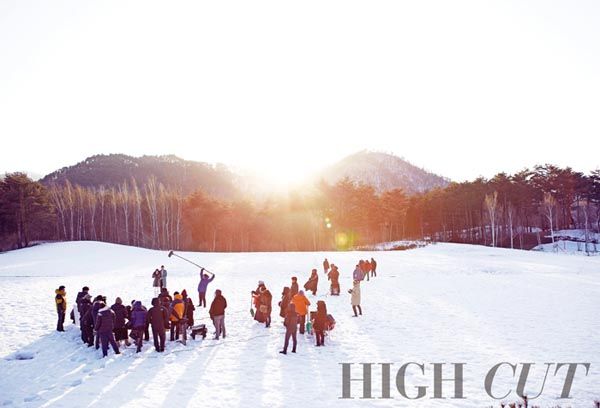 Via High Cut
RELATED POSTS
Tags: Jo In-sung, Kim Bum, photo shoots, Song Hye-gyo, That Winter the Wind Blows