Crazy Love continues tvN's line of revengey makjangs
My viewership of tvN dramas tends to skew toward their lighter fare, such as the Flower Boy series and their other rom-coms, but the cable station does appear to be carving out another niche for itself in the daily makjang category, and has a new one in the works: Crazy Love, which launches next month.
Previous daily revenge series by tvN include Yellow Boots (a ratings hit, breaking 5%) and Glass Mask (also a hit at 3%), and you can bet they're hoping to solidify the trend with Crazy Love. Well, I guess they picked a good title.
The station is labeling this one a "passion melo" — words you'd presume were built into the genre but may be added here to emphasize the Angst and Intensity even further, perhaps? Directed by the PD of I Need Romance and Star in My Heart — two much lighter, fizzier shows — this drama tells the story of lovers who meet at their bleakest moment and fall into a "crazy, desperate love."
The heroine, played by Park Sun-young (Can't Live Without You, Sons of Sol Pharmacy), grew up in an orphanage and dreams of building a harmonious family life with the man who falls for her at first sight (Heo Tae-hee of Golden Time). However, her marriage turns out to be miserable and she is ultimately shunned by the family, which is when she meets leading man Go Se-won (Rude Miss Young-ae).
The teaser above (really, it's two short teasers smooshed together, both offering up the same tagline) intones, "When I'd thought I'd been abandoned by the world, he found me." Not much in the way of plot, though it does look pretty. Still, I'm going to presume there's a lot more to this angst, because two sad people finding love doesn't sound like much cause for a crazy intense makjang drama. Why all the passion and dramatics? Is she still married? Is one of them dying? Is he her brother? C'mon, I need REASONS.
Crazy Love follows the current daily drama Glass Mask and will premiere on April 8. It'll run for 100 episodes.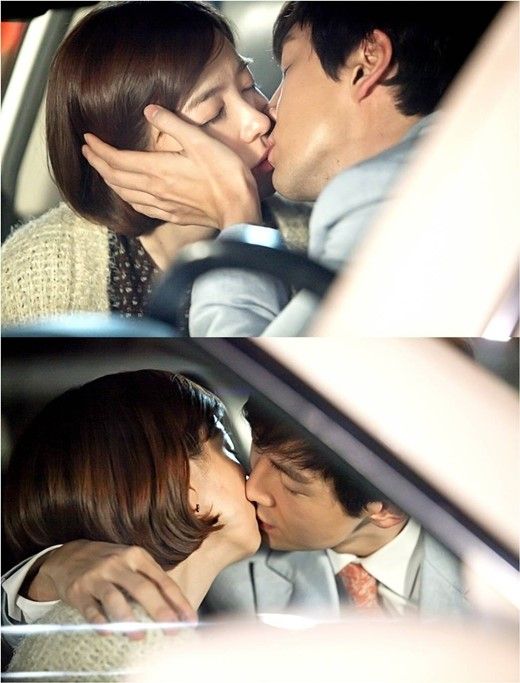 Via Osen
Tags: cable programs, Park Sun-young