Incarnation of Money: Episode 17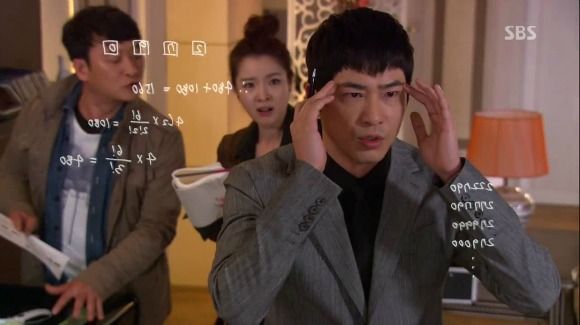 It's time to fight fire with fire as Team Shudal turns up the heat on their enemies. Our characters learn that though motivation, drive, and ambition are all good things themselves, too much of it can be a glaring weakness. And sometimes, dangling a little money in front of their eyes is enough to blind themselves from anything else.
Having a brilliant lawyer at the helm on this revenge ship can be both a blessing and a curse – he'll lead you in the right direction but he might list off a million directions at once.
EPISODE 17 RECAP
Now behind bars, Angelina is miffed to see that her first visitor is Jae-in, who is here about the bank's embezzlement. Neither woman is particularly happy to see each other, and Angelina cuts the visits short, storming out in a huff.
Cha-don runs into Jae-in on her way out, not surprised in the least when she barely acknowledges him. He mentions to Chief Yang about the safe in Angelina's apartment; he's sure that the incriminating documents are hidden there. Chief Yang is on board to help Jae-in but what about the passcode?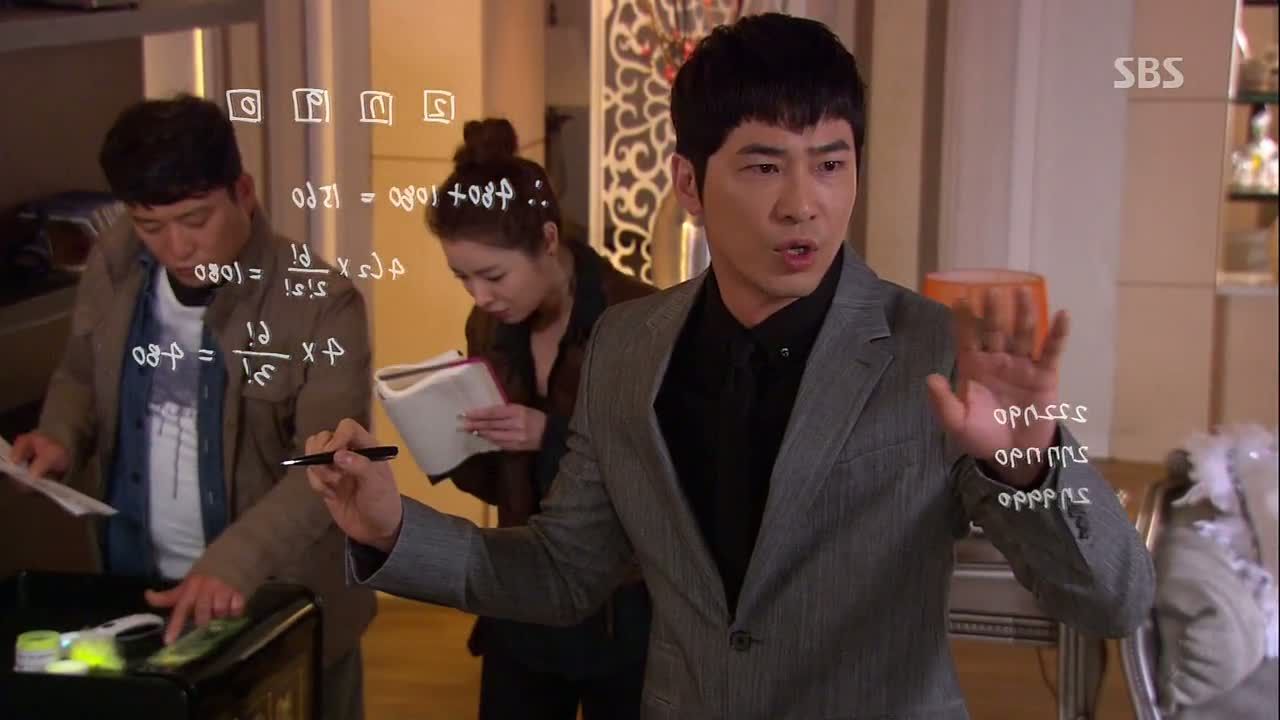 Next thing we know, Team Shudal is at work to crack the code and quickly runs into a dead end. Which is when Cha-don dramatically rises, deep in thought, and quickly calculates the probability in his head.
Then he starts rattling off all the possible combinations as Team Shudal tries to keep up… and they hilariously get locked out. HA. This is going to take all night.
Cha-don's response? "Doesn't matter. Keep writing the combinations down." LOL.
At the office, Se-kwang runs into the budding lovebirds where the news of their upcoming marriage confirms his suspicions that Kang-seok just may be right about Prosecutor Kwon.
The senior prosecutors grab a drink and Prosecutor Kwon laughs in amusement about the so-called "spoils of war," unconcerned about his own stake in the savings bank. In fact, he's decided not to let the words of a long-lost heir shake his resolves and advises Se-kwang to do the same.
Their biggest problem at present is to make sure that Angelina doesn't rat the rest of them out. Prosecutor Kwon has come prepared and hands over a photo. We don't get to see what it is, but it's enough to blackmail Angelina with. "Remember," he reminds Se-kwang, "I'm the only one who's helping you."
Digging out past secrets is the same tactic the defense would like to use. Cha-don urges Angelina to tell him her hidden card about Se-kwang – what does she know about his relationship to the late Chairman Lee?
She tells him that she'll say it herself in court and gets upset when she's told the prosecution knows that she'll crack under pressure. "Why did I kill Lawyer Hwang? Because I loved him, because I wanted to protect him." Angry tears welling up in her eyes, she vows that she won't ever forgive him.
We get introduced to a new character: a mysterious homeless man who lingers outside Boss Bok's restaurant. He shuffles away before Assistant Kim can figure out who he is, though he does note a tinge of familiarity. Hm, is this Jae-in's dad?
Things in court don't start off on a positive note as an accomplice confirms that he stole a car and phone on Angelina's orders. Furthermore, Se-kwang presents the indisputable evidence that points to Angelina as the murderer.
Next, it's Angelina's turn on the stand and she cautiously states that on the night of the murder, Lawyer Hwang informed her that Kang-seok was alive. Se-kwang objects, calling it irrelevant information, but Cha-don insists that it pertains to the case.
So Angelina continues, saying she had to keep someone's secret. Cha-don declares to the court about the late Chairman's murder, and asks if the true killer was someone else. Angelina bites her lip as Se-kwang casts a furtive look in her direction.
She doesn't answer the question despite Cha-don's urging, and stares at Se-kwang instead. Cha-don walks up to her, whispering that this is her chance. Seconds tick by slowly as Cha-don repeats himself, his question almost a plea now.
Tears stream down her face before she finally ekes out that it isn't anyone else. Se-kwang quietly sits in his seat with a satisfied expression. A flashback teaches us that Se-kwang approached her once more before court and showed her what left him thunderstruck: a picture of her with her son. Omo – well I certainly didn't expect that.
Unaware of this exchange, Cha-don is left shocked as Angelina denies her own claims and the court breaks for a short recess.
Looks like Team Shudal has been up all night trying to crack the safe and practically jump up for joy when they finally do. Cha-don tells them to relay the documents over to Jae-in.
Cha-don turns around to find Se-kwang approach him and scoffs at the prosecutor's concern for the defendant. He tells Se-kwang to cut to the chase. At his explanation that Angelina was a victim to constant threats, Cha-don asks if the prosecutor is suggesting they push for an accidental death.
He sarcastically comments, "I never dreamed that a just prosecutor would suggest such a clever idea."
He tells Se-kwang that a sentence of three years is too long and plans to get his client out sooner. Why, by way of insanity plea and mental institution, of course. That plan jogs Se-kwang's memory of when he proposed the same idea to Mom so many years ago.
Once Se-kwang leaves, Cha-don thinks to himself: "The plan has changed. What you did to my mother, Eun Bi-ryung will feel the same pain. With fierce bitterness."
They follow the plan when court resumes as Cha-don presents Angelina's anti-anxiety pills to the court. In a shaky voice, Angelina testifies that she'd been threatened and that night, Lawyer Hwang planned to rape her. Therefore in self-defense, she pushed him off the ledge.
Afterward, Cha-don praises Angelina on her performance and asks if she's given thought on the insanity plea. When she asks if going to prison guarantees her parole, he returns, "Don't you trust me?"
She insists that she does. Then Cha-don repeats Se-kwang's words he once spoke to Mom, now to Angelina: "This is the last present I can give you." Taking his hand, Angelina promises with a smile that she'll never forget his graciousness towards her.
So Angelina is sentenced to three years in prison and her haughty attitude earns her a beating from her cellmates. That night, she vows that she'll take revenge on Se-kwang. Anyone else getting tired of her constant threats?
She bears an impressive black eyes when she sees Cha-don the next morning and then reels when Jae-in enters the room a few seconds later. Jae-in is back with evidence for embezzlement but Angelina isn't willing to hand over money anytime soon and orders Cha-don to sell her stocks.
But Jae-in yells that doing so will ruin the company. "As a bank president, you don't even know that?!" Answer: Nope.
Jae-in continues that if Angelina doesn't want to face more prison time for embezzlement, she'll hand over her shares this instant. Angelina looks to Cha-don for help, but he tells her that there's nothing that he can do.
In a shrill voice, Angelina wails over the situation as Cha-don casts her a stern look.
Team Shudal gathers at the church as Cha-don symbolically burns Angelina's picture in the candlelight. His next targets are Prosecutor Kwon and Se-kwang and Chief Yang pipes his concern that it won't be easy bringing those men down.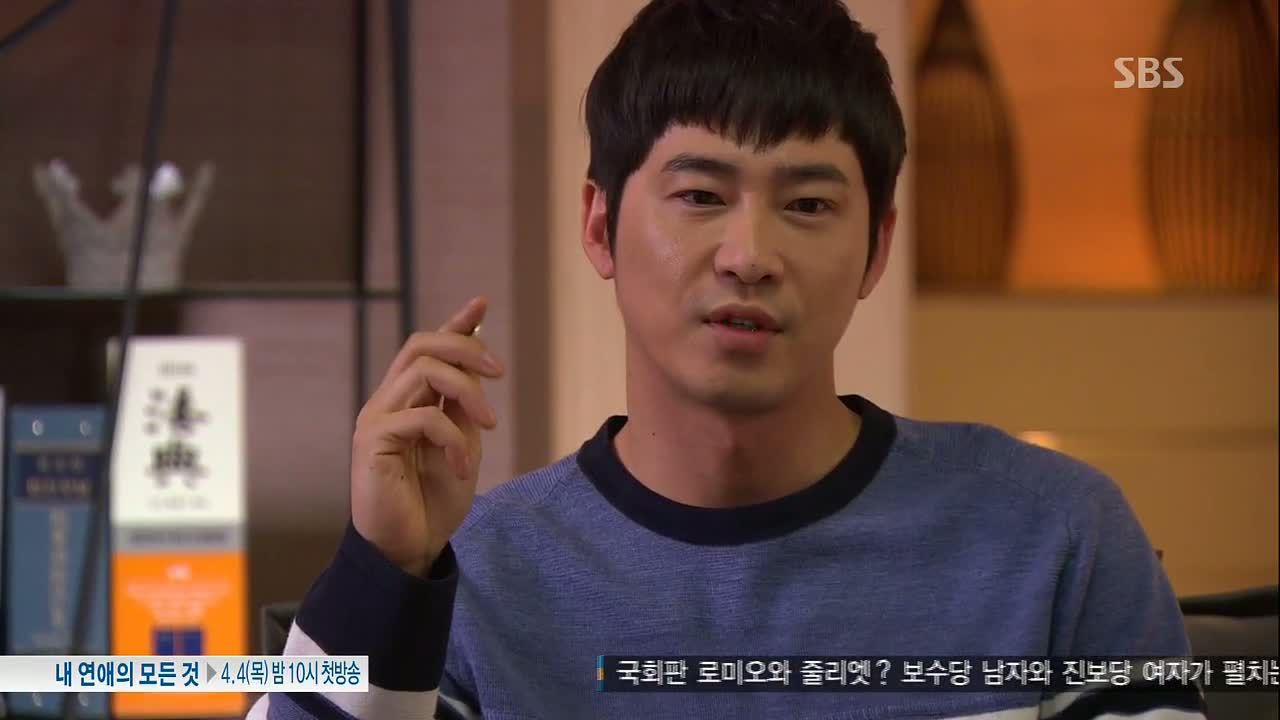 Cha-don shares a story from his time at the orphanage where two boys were once best of friends and were caught by a gang. Told to face each other, they first slapped each other in jest that snowballed into a vicious brawl. He'll make sure the prosecutors do the same to each other.
Back at headquarters, he identifies the prosecutors as men of ambition. He names an inner circle within the Chungrok Literary Society – a committee who support politicans in Korea.
According to Boss Bok, each of the four members can nominate a candidate and make a unanimous decision on their beneficiary.
This means that they'll need Boss Bok's help and Cha-don immediately calls her over. Just as she leaves, the mysterious hobo makes another appearance and beats himself up over leaving his beautiful wife. Dad it is, then.
It's just as I feared when Boss Bok arrives at her destination. She panics on the sidewalk, unable to identify her surroundings. Oh man, it is pretty heartbreaking to see her roam around the neighborhood, completely helpless.
Meanwhile, Assistant Kim picks up when Cha-don tries to call her phone, and tells him that Boss Bok has been experiencing some memory lapses lately.
Cha-don runs out to find her as Assistant Kim's voice booms in his head that he found Boss Bok's Alzheimer's medication. He tears through the streets, asking anyone if she's seen her along the way.
He finally hears her voice around the corner as she angrily waves off some pedestrians. Aw, and she can't even recognize him, taking him as some hoodlum. Cha-don pulls her into a hug: "It's okay. It's me, Cha-don."
Boss Bok pulls him off of her and cries for help. He reassures her that he'll take her home. As she cries in his arms, Cha-don thinks of how she once asked him to become her son, and how she fed him as her soon-to-be son-in-law.
Which makes it all the more sad when Boss Bok finally comes to and breaks down in tears again.
Boss Bok warns both Assistant Kim and Cha-don to keep her illness from Jae-in, citing that her daughter is too weak and still has a far way to go. So what's the final count on Secrets We Keep From Jae-in?
She changes the subject and Cha-don answers that it's nothing. But she takes out her recording device and tells him to talk. Oh man, now that her secret's out to these guys, I kinda love how she's still so brash.
Cha-don collects himself and fills her in about the Traitagon and how they ruined his family. She immediately answers, "You have to repay people like them back with a 100% interest." She's on board with the plan, though Se-kwang and Prosecutor's Kwon's names floor her.
She lets out a deep sigh in the car, disgusted that money can make people fight, hate each other, and even kill. But that won't deter her from helping Cha-don as much as she can.
Jae-in is ushered in as the new Yellow Sea Savings bank president and Team Shudal watches her give her inaugural speech. Cha-don winces a little when Hyuk gives her a congratulatory bouquet and hug, and then walks out.
Jae-in sets up a mini congratulatory party at home and even her mother praises her on her accomplishment. But Boss Bok's expression immediately turns sour when Jae-in mentions that it would have been nice if Dad was around to see her on her proudest moment.
They hear the sound of a saxophone playing outside, but they don't put two and two together as we learn that Dad is an accomplished saxophonist. Then we hear Boss Bok rattle on about how dad was a playboy who wasted all of his money.
Mayor Jung makes a reappearance and offers his help to bring down the two senior prosecutors. So both Prosecutor Kwon and Chief Prosecutor Jo get their nominations.
Elsewhere, Representative Oh confides in Se-kwang that he's been ousted from his position in the inner committee. He's heard that the Gentleman of Jingogae has yet to make a nomination but getting an audience with the elusive benefactor is virtually impossible.
Team Shudal waits outside and watches Se-kwang storm out of the restaurant, fuming. They rack their brains trying to figure out how to get a trustworthy person to act as the Gentleman of Jingogae to deliver the invitation.
They nearly run over the mysterious hobo who walks with a limp just outside the Bok estate. Cha-don picks up an old picture the man mistakenly drops and his eyes widen when he looks at it.
Now that we get confirmation that this is Boss Bok's husband and Jae-in's father, Dad tells them to keep his reappearance a secret. Seriously, this family and their secrets.
He's eager to show off his saxophone and excitedly shares that he was once a well-known saxophonist by the name of "the Gentleman of Jingogae." Well, now we know how Boss Bok got her philanthropist nickname.
Team Shudal gets a glint in their eyes now that the original Gentleman of Jingogae is before them. Dad gets nervous and jumpy at this, wondering if they're trying to scam him.
As the senior prosecutors play a round of pool, Se-kwang relays that he's heard rumors that Prosecutor Kwon will resign from his position. Prosecutor Kwon dismisses the rumblings and then takes off early.
Se-kwang is sure that he's being lied to and is about to go for another round when Cha-don blocks his shot. He orders Cha-don to move, unmoved by the bait, "You'll regret it if you don't listen now."
But he follows Cha-don out anyway and rightly wary about his invitation. He knows that hardly anyone has ever come face-to-face with the Gentleman of Jingogae and casts the invite inside. He wants to hear the reason behind his nomination and Cha-don casually tosses out, "If you're so curious, go ask him yourself."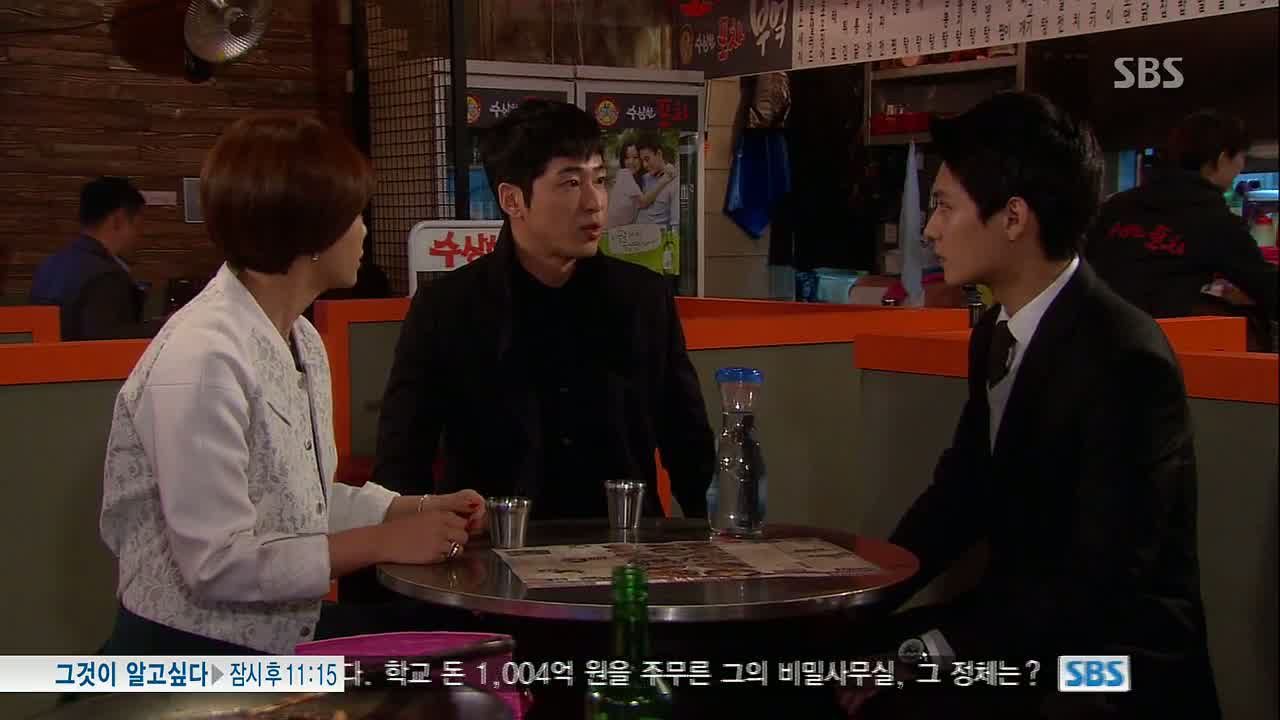 And who should walk into the same restaurant as they're about to leave but Jae-in and Hyuk. Cha-don marches over to sit right between the couple and orders a slew of food, berating Hyuk for not knowing his fiancee's tastes.
He laughs when Jae-in addresses him formally and blurts how Jae-in used to like him and how foul-mouthed she is. Omg, I'm so embarrassed for you. Hyuk asks if the two dated before and Cha-don silently nods.
Jae-in's eyes are as wide as saucers by now and reminded of her mother's warning not to reveal their relationship to Cha-don, she suggests that she and Hyuk take their business elsewhere.
Se-kwang receives a call from Cha-don that the Gentleman of Jingogae would like to arrange a meeting. Se-kwang suggests a place and time, and Cha-don has no idea that it's the same location as Boss Bok's meeting with Prosecutor Kwon. Uh oh, I see smoke up ahead.
Cha-don runs through the names Dad will need to keep straight and identifies the third member in the Chungrok inner committee… who also turns out to be Ji-hoo's dad.
Ji-hoo and her father are here for a daddy-daughter dinner date (how cute) and run into Se-kwang on their way in. Oy, this is going to get awkward.
Cha-don and the "Gentleman of Jingogae" meet Se-kwang outside the elevators. They exchange pleasantries as Se-kwang takes in his first meeting with the elusive man.
But then Cha-don checks behind them and hears Boss Bok heading towards them. He panics.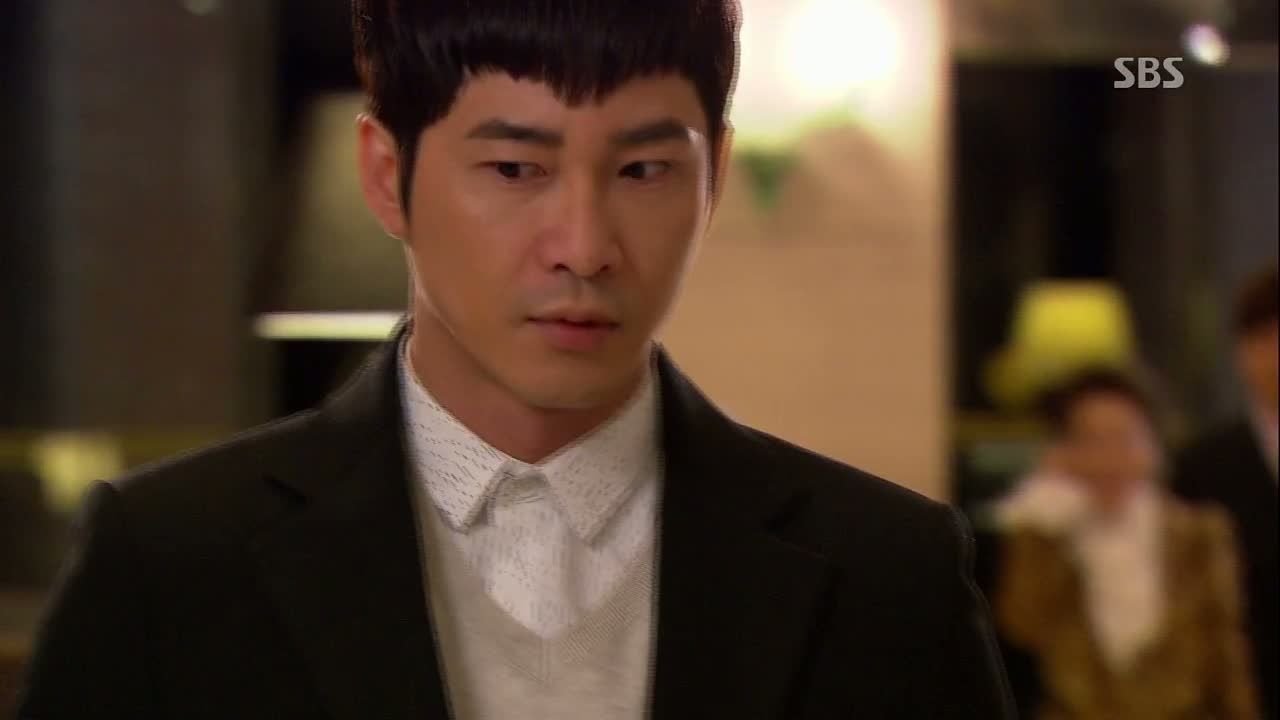 COMMENTS
We were in for a few surprises in this episode that I'll admit that I didn't necessarily predict. I wondered which Traitagon member we'd tackle next and had an inkling that either Prosecutor Kwon or Se-kwang would be left. Therefore I thought that Cha-don would disintegrate their alliance before anything else and take them down one by one. But no – he chooses to let the dogs attack themselves and merely plant the seed of doubt that only needs to grow.
I did find it a nice change of pace to see our resident prosecutor baddies keep their alliance through thick and thin, since we usually see the opposite happen in different dramas. Either they maliciously betray each other multiple times or they work alone. We're slowly seeing how that has infected their previous sunbae-hoobae relationship and now it's the pillar, Se-kwang, who is beginning to doubt whether he's working alone or in a team.
We can safely say that his affection for Angelina is long gone, and I was indeed surprised that she had a young son that we didn't know about. Though as of now, it doesn't seem more than convenient plot device to find another one of Angelina's weaknesses, it was still a surprise. In the strangest of ways, what I'm looking forward to is what her prison time, however short, will look like. Will Cha-don uphold his word that she'll suffer a hundred, a thousand times more than his mother did? Doesn't that mean you have to bring back Dr. Bug Eyes? *shiver*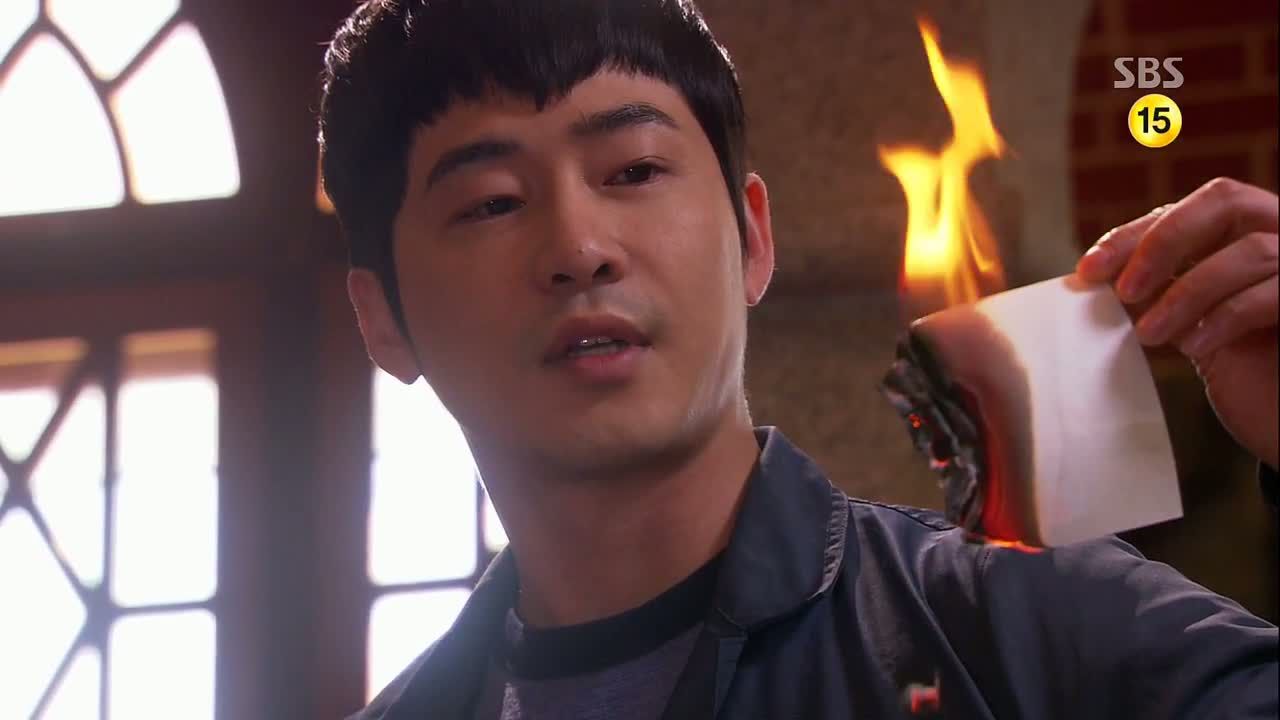 The other character in this drama who always keeps me engaged is Boss Bok. It's clear that her memory is deteriorating at a rapid pace and now her memory gaps are lasting longer every time they occur. It still aggravates me that Everything Must Be Kept A Secret From Jae-in, because we've seen that she's more resilient than she lets on and drives strength from her adversities. I so want this relationship between Jae-in and Boss Bok to be restored before Boss Bok's condition worsens.
There's still so much to learn about Boss Bok and her past and why everything is so hush-hush. What might have happened between her and husband in the past? An ambition and drive for money that they couldn't see eye-to-eye on? And now that Dad is back in the picture (but not back in her life yet), how will Jae-in's life change knowing who the real Gentleman of Jingojae is?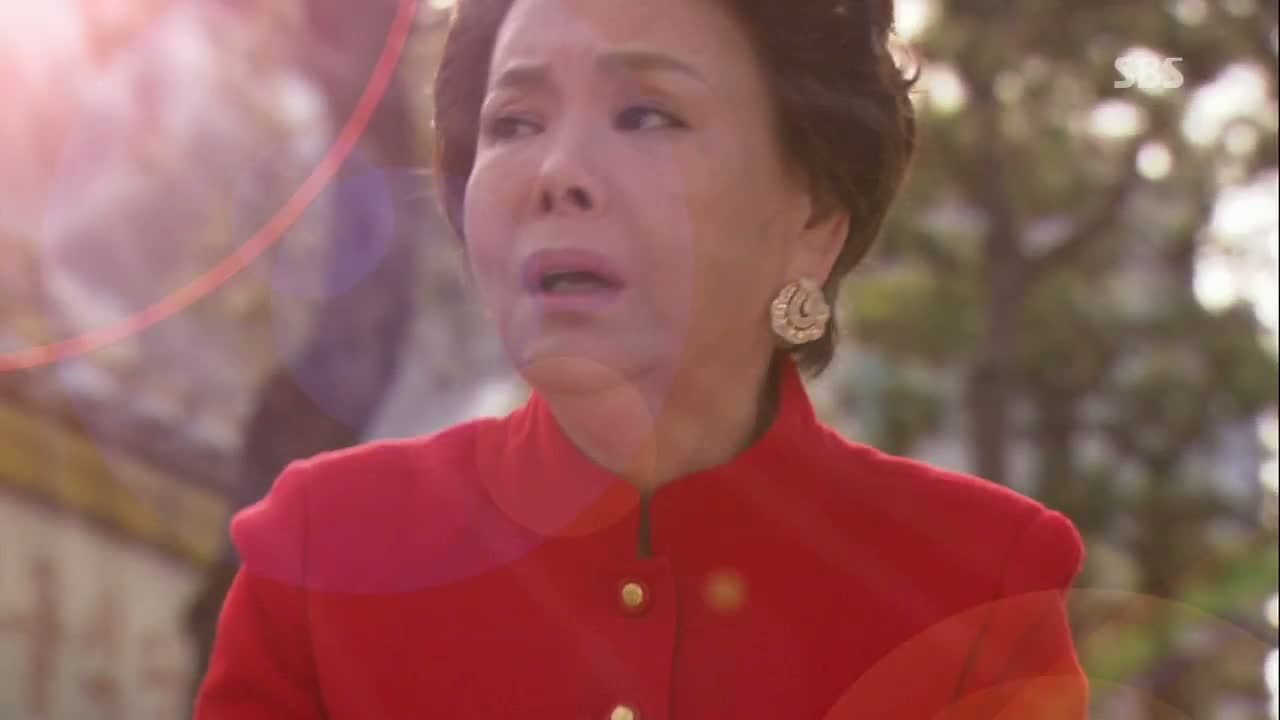 RELATED POSTS
Tags: featured, Hwang Jung-eum, Incarnation of Money, Kang Ji-hwan