Kim So-hyun to play young Sung Yuri in Birth Secret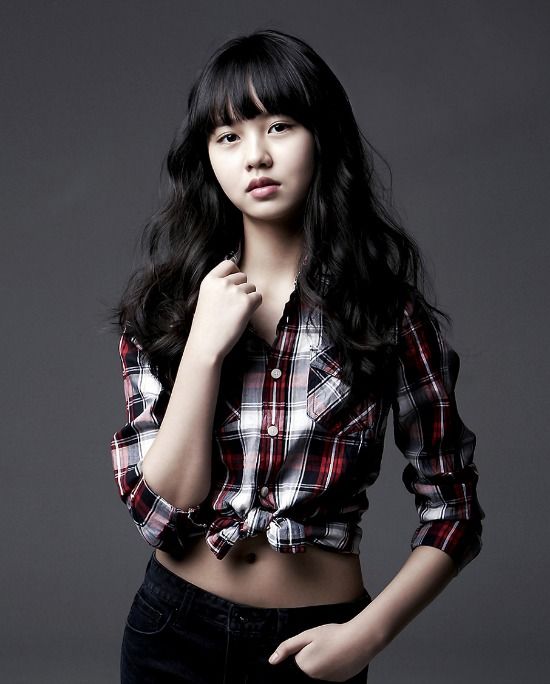 Child actress Kim So-hyun (I Miss You) is really starting to rack up the melodramas on her resumé — next up for her is playing the younger version of Sung Yuri in the weekend drama Birth Secret, the everything-but-the-kitchen-sink melo about a genius heroine with amnesia AND a birth secret. So we're going for subtle, are we? Kim So-hyun always does a great job of kicking off a drama and gaining the audience's sympathy right away, but I'm starting to feel bad for the amount of suffering her drama characters have to endure.
At least in this drama she gets to play the brighter version of the heroine, long before the amnesia kicks in. Unsurprisingly, she starts out an optimistic Candy-type character, only she's also a genius. She also holds the key to the central puzzle/mystery of the story, which isn't explained further in the plot description. I'm just going to go ahead and guess it's a birth secret, 'cause whadduya know… the title says so.
As an adult (played by Sung Yuri), she'll have amnesia and not remember her husband (Yoon Joon-sang) and young daughter, who is also a genius just like Mom. The main story will be her piecing together her own life in the wake of her memory loss, and also coming around to the idea that she'd ever marry a man who seems so wrong for her. The drama calls itself a trendy which just sounds wrong based on all the other descriptors, but perhaps they'll go with a light and breezy tone? I just don't see it happening, but I suppose we've seen crazier things in dramaland.
The 20-episode series will be helmed by the writer of Cinderella's Sister and the director of Spring Days. It follows Incarnation of Money and premieres April 27 on SBS.
Via SBS E!
RELATED POSTS
Tags: Kim So-hyun, Sung Yuri