Leads and rivals added to I Summon You, Gold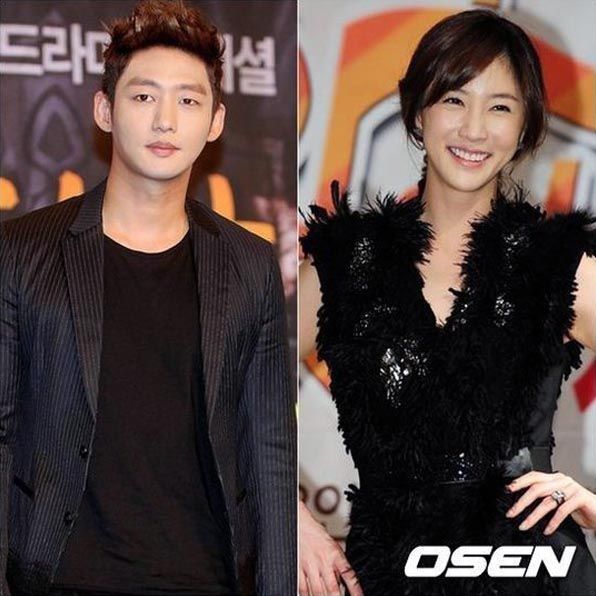 After some early struggles, MBC's I Summon You, Gold is taking shape as it assembles its main cast in preparation for its premiere next month. The two latest additions (who are in the final stages of contract talks) are Lee Tae-sung (Rooftop Prince) and Lee Soo-kyung (Color of Woman), who join heroine Han Ji-hye.
The drama is described broadly as a weekend family series that will poke some satirical fun at the "pretensions and reality of the middle class," while also exploring the meaning of marriage and family. The two Lees will be playing a married couple, and Lee Soo-kyung takes on the opponent role here as the antagonist to Han Ji-hye, who plays not one but two of the lead roles. (Not twins, but two women who look the same. Le sigh.)
So Han Ji-hye is the woman who dreams of becoming a jewelry designer while operating a small accessories stand, and Lee Soo-kyung is the woman who actually is a successful jewelry designer. She married into a family that owns a jewelry company, and Lee Tae-sung is the second son. (Wait, wait, let me guess: Han Ji-hye gets the first son?)
Lee Soo-kyung has played the second-lead antagonist before, though she has a way of being so charming that you tend to see her as more just a rival and not necessarily a villain. Perhaps she's got it in her to be a villain, but I prefer the way she finds the appeal of potentially abrasive characters and draws that out. I do find her more compelling than Han, that's for sure.
I Summon You, Gold will replace MBC's current weekend drama Rascal Sons and premieres in April.
Via Osen
RELATED POSTS
Tags: Han Ji-hye, Lee Soo-kyung, Lee Tae-sung