Lee Chung-ah joins weekend drama Wonderful Mama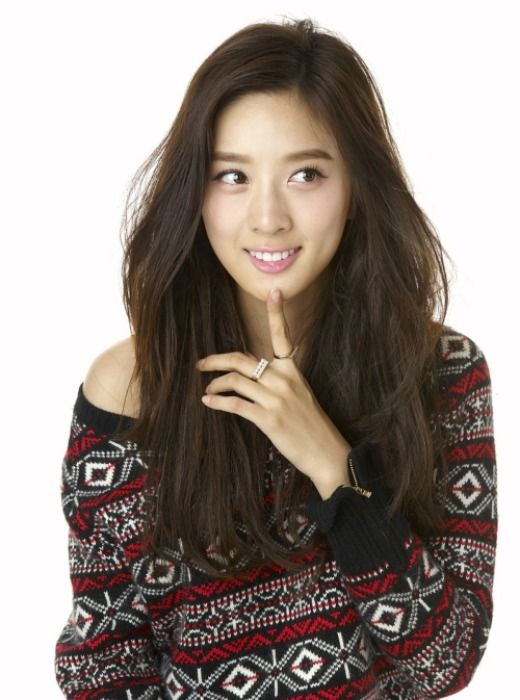 Lee Chung-ah (Flower Boy Ramyun Shop) has two new projects headed our way. First, she's joined the cast of the Kim Sun-ah movie The Five, which is shooting now, but won't hit theaters for a while. And then she also just signed on to upcoming weekend family drama Wonderful Mama, starring Jung Kyeo-woon and Jung Yumi, set to air this spring. Busy girl, but I'm glad to see her back on screens both big and small.
In the drama she'll play Jung Yumi's best friend, described as a doormat type, who incites other people's protective instincts. She's a sweet, sincere girl who's also a walking disaster. Oy with this dramaland character type that will not die. She's disregarded by her husband, and constantly taken advantage of by others, but is lovable and childlike in her innocence. Jung Yumi's heroine is a rather bratty spoiled princess at the start of the story, which fits the bill for their likely unbalanced friendship. Poor thing. But the heroine will also have a big transformation arc to make her a better person, so hopefully Lee Chung-ah will get one where she grows a backbone and doesn't let herself get trampled.
Wonderful Mama is, as the title would suggest, a mom-centric family drama. Bae Jong-ok stars as a loan shark mom who gets diagnosed with early-onset Alzheimer's and hurries to impart every bit of mothering that she can to her three adult children before it's too late. Jung Yumi is the eldest daughter, and Jung Kyeo-woon plays her love interest. The siblings have yet to be cast.
I'm probably a little more excited for Lee Chung-ah's part in The Five, seeing as how it's more of a departure for her. Taking part in a revenge scheme to kill a serial killer — so not your average goody two shoes role. But you have to practically forget about movies and just be pleasantly surprised when they're released, otherwise playing the waiting game with one is like a masochistic test of patience.
Wonderful Mama follows My Love Madame Butterfly and premieres in May.
Via SBS E!
RELATED POSTS
Tags: Lee Chung-ah