Lighthearted first teaser for KBS's God of the Workplace
The first teaser is out for KBS's upcoming office drama titled God of the Workplace, and so far it looks light and funny. The drama had initially been called Please Come Back, Miss Kim, and after seeing the short-n-sweet preview, I do wish they'd kept the title. Or tweaked it, perhaps. But God of the Workplace just sounds so generic.
In the teaser below, we start out with office employees responding to a question about Miss Kim. (We've got Jeon Woo-chi's Lee Hee-joon, no longer rocking the wizard wig; Jeon Hye-bin of Yacha, Jung Yumi of The Crucible; Oh Ji-ho of Chuno; and idol Jo Kwon.) We don't hear the question, so the editing is cut up to give us only their reactions, which start with a lot of hemming and hawing. We get a lot of "Miss Kim? Umm…" and "Hmm" and "Don't ask me about Miss Kim."
Thus it sounds like they're refraining from badmouthing her, until they finish their sentences and the sentiment turns around on its head: "Wonder Woman? Batman?" "My hero and mentor?" "A really cool person." "A god-like presence."
Then Kim Hye-soo informs us all, "I am Miss Kim." Jaunty smile.
So… it doesn't really tell much about the show itself, though we have the plot from earlier descriptions. Based on a Japanese drama (Pride of the Temp), God of the Workplace will be a cute and funny look at life in the modern workplace, with the super-competent Miss Kim at its center.
This writer previously wrote the Drama Special The Great Gye Choon-bin, which starred Jung Yumi, which was a very sweet, small story about two quirky souls finding each other. The writer then went funnier and trendier for Flower Boy Ramyun Shop. Its PD previously directed family drama My Precious You and the darker Resurrection. It's an eclectic mix of shows, but I hope those credits bode well for this one.
God of the Workplace will follow Ad Genius Lee Tae-baek and premieres on KBS on April 1.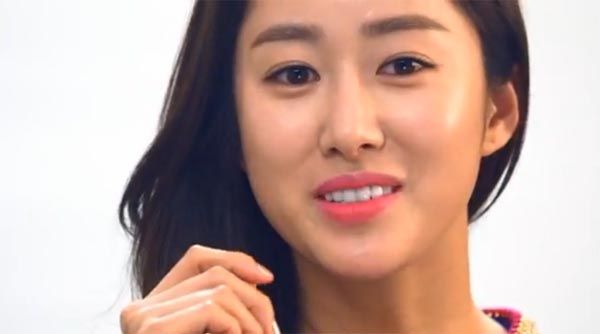 Via Review Star
RELATED POSTS
Tags: Jeon Hye-bin, Jung Yumi, Kim Hye-soo, Lee Hee-joon, Oh Ji-ho