Queen's Classroom casts Kim Sae-ron, Seo Shin-ae
Looks like Go Hyun-jung's new school-set drama The Queen's Classroom isn't messing around when it comes to child actors — they've cast not one but two big names (south of fifteen, that is) to be her co-stars. Kim Sae-ron (Neighbor) and Seo Shin-ae (Incarnation of Money) will star as students to Go Hyun-jung's icy, hard-nosed teacher. But, they're so cute! How could you be cold-hearted to a pair of faces like that?
Seo Shin-ae is already fifteen (crazy how fast they grow up) and her most notable roles have been in the drama Thank You, family sitcom High Kick Through the Roof, and fantasy sageuk Gumiho: Tale of the Fox's Child. Her most recent role was playing the younger version of Hwang Jung-eum's character in the weekend drama Incarnation of Money.
Kim Sae-ron is best known for being the little girl Won Bin saved in Ajusshi, and also the lucky girl who went to every red carpet event that year on her co-star's arm, which was maybe the most adorable thing ever. She's only thirteen and has had some stints on dramas as younger versions of the leads (Can You Hear My Heart, Fashion King) but she's had a bigger movie career (A Brand New Life, Barbie, Neighbor, I Am a Dad).
The show is gearing up to premiere in June, and is a remake of the Japanese drama Jyoou no Kyoushitsu. It stars Go Hyun-jung in her now-signature type, as a prickly no-nonsense queen of, well, everything. She'll play a homeroom teacher at an elementary school, and her character is described as difficult and cold, and we're told that she "runs her classroom like a queen." That doesn't sound pleasant for anyone involved. There will be lessons learned all around, I'm sure, from student and teacher alike. At the helm is the PD of Feast of the Gods, who also worked on Best Love.
The Queen's Classroom is set to air on Wednesdays/Thursdays in June on MBC.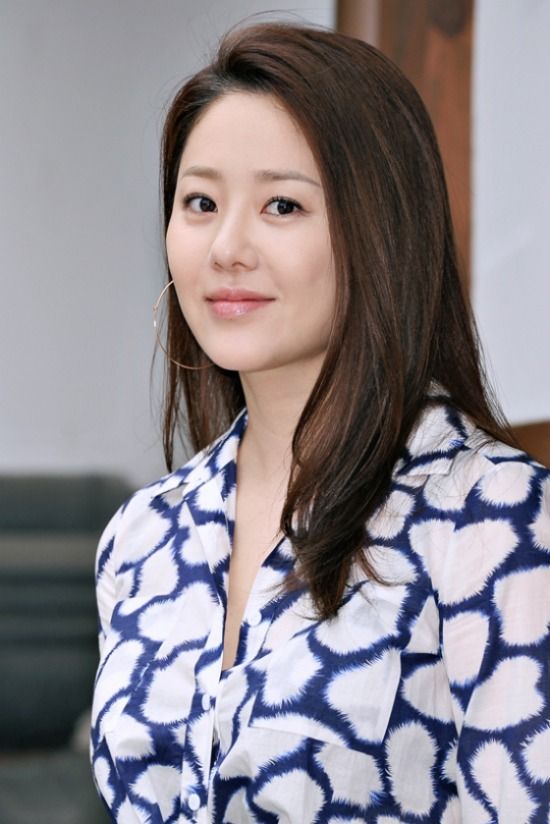 Via Star News
RELATED POSTS
Tags: Go Hyun-jung, Kim Sae-ron, Seo Shin-ae