Eye Candy's Yoo Min-kyu takes the lead in indie film One Night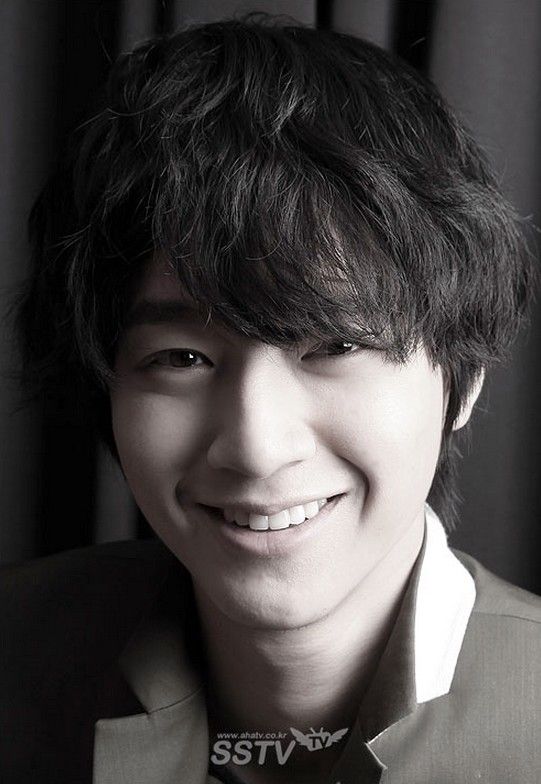 I still think of Yoo Min-kyu as Ha-jin the bassist and flirty half of Shut Up: Flower Boy Band's bromancing duo, and it's for that role that I carry a lot of residual affection for him. He was picked out of the Oh Boy! series' Flower Boy auditions (which won him his debut in Shut Up), and now he's been cast in a new film project which is particularly interesting to me for the fact that it's the next film by Kim Jo Gwang-soo, an out director who has had modest success with two queer films: the short film Boy Meets Boy and the feature Just Friends? — which, by the way, featured early-career Lee Je-hoon (Bleak Night) and Yeon Woo-jin (Arang and the Magistrate).
Both were small coming-of-age stories depicted with a sensitive touch, so I'm expecting a similar vibe from his new film, which is called One Night. Centering around three friends, Geun-ho, Yong-woo, and Sang-soo, the film follows one them on one "hot" night after they take their university entrance exams. (Read the "hot night" descriptor as a sort of intense-passionate-youth experience, not a sexual one.) They meet a man who's traveling on business, and decide to follow him up to Seoul on a whim. The description doesn't tell us whether the story will have any gay characters or feature queer lovelines, but there is the hint that Yoo Min-kyu, playing main character Geun-ho, has a "melo" encounter with the businessman Joon, and it's their connection that leads the whole group on their overnight trip.
I love these kinds of stories, with characters on the cusp of adulthood going on a free-spirited ride. And while Yoo Min-kyu is still a very new actor (and my affection for him was not quite enough for me to sit through To the Beautiful You), he's got a fresh-faced exuberance about him and lots of experience with onscreen bromance. More of that is never a bad thing.
The other two friends will be played by Jo Bok-rae and Kim Ri-hoo, who are stage actors. In fact most of the film's cast are either seasoned stage veterans or at least have some theater experience, including the actor playing Joon, 38-year-old Jung Won-jo.
There's one more interesting tidbit about this low-budget indie production, which is that it is openly asking for fan and public support in funding the project, as posted on director Kim Jo Gwang-soo's website (http://blog.naver.com/petrkim). It sounds similar to a Kickstarter-style campaign and the producers promise to include the name of every supporter who has donated 10,000 won or more (translates to about 10 dollars US) in their ending credits. I have mixed feelings about Kickstarter as a whole, but I do think that when its power is harnessed properly it can lead to some awesome results, so good luck to them.
One Night plans to begin filming mid-moth and is aiming for a November release.
RELATED POSTS
Tags: Kim Jo Gwang-soo, Yoo Min-kyu