Hong Sisters' new rom-com-horror drama confirms leads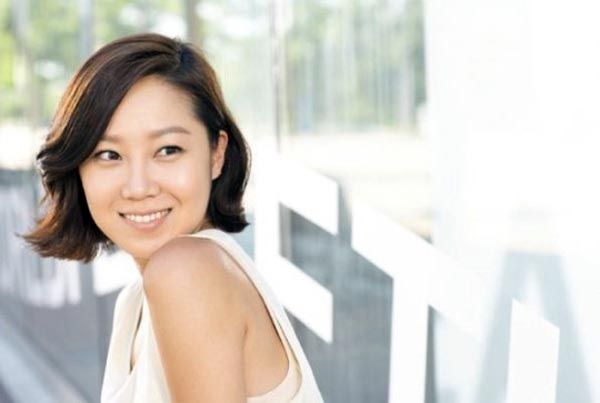 Since this pairing had been rumored for a while, it's not a huge surprise to hear that Gong Hyo-jin and So Ji-sub have both officially signed on to headline the new Hong Sisters drama Master's Sun. (By the way, we're talking about Hong Mi-ran and Hong Jung-eun, the Best Love and You're Beautiful duo, not Hong Jin-ah and Hong Ja-ram, the Beethoven Virus and The King 2 Hearts duo.)
The show has an intriguing-sounding premise in that it's a romantic comedy with horror elements; following an accident, the heroine becomes able to see ghosts. She feels cast off by the world and has lost hope in herself, which contrasts sharply with the self-centered and haughty hero who learns to (presumably) mature as a human being. Her "gloomy and quick to tears" heroine sounds a bit dire, but since it's the Hong Sisters I do expect the dolor to be undercut with comedy; for instance, Gong's character is too afraid to sleep at nights, which I foresee posing a problem since she has a full-time day job as a secretary. So Ji-sub plays the company president who sees people in terms of monetary worth. Can you imagine her falling asleep at crucial office moments? Hilarious.
This means Gong Hyo-jin will be the writer pair's star for the second time, after playing a washed-up former idol in Best Love, which is good news; she has a lovely groundedness to her acting that actually works very well with the Hong Sisters' brand of absurdity. It worked particularly well in Best Love, because no matter how insane Cha Seung-won got (and he got pretty wacky), her emotional throughline felt real. Gong explained being drawn to the project for its blend of irony and horror, which I hope is an aspect that gets full mileage — I LOVED the horror quirk of Arang and the Magistrate and was sad when it went away.
So Ji-sub is one of those actors I've been wanting to see tackling more comedy for a while now, just because he's got such a heavy, melodramatic image. He hasn't gotten in touch with his softer side in years, so either he'll be really rusty at it, OR he'll be unexpectedly fresh and surprise us with a little-before-seen goofy side. Hey, it totally worked for Cha Seung-won and Kim Tae-hee. If he manages to really sell the part of the guy who "gets intoxicated on the sight and sound of himself," how hilarious would that be?
With PD Jin Hyuk of City Hunter and Prosecutor Princess also attached, so far Master's Sun sounds pretty promising, even if it does sound an awful lot like Chilling Romance. At least he's not a magician who conjures ghosts this time too. Truth be told, if not for the colossal suckage that was Big, I'd be a lot more excited about this. But I'm not about to write off anybody for one flop, especially when their work has given me so many hours of enjoyment otherwise, so I'll be approaching with enthusiasm, albeit muted.
Master's Sun will air on SBS in August.
Via Kuki News
RELATED POSTS
Tags: Gong Hyo-jin, Hong sisters, Master's Sun, So Ji-sub