Incarnation of Money: Episode 18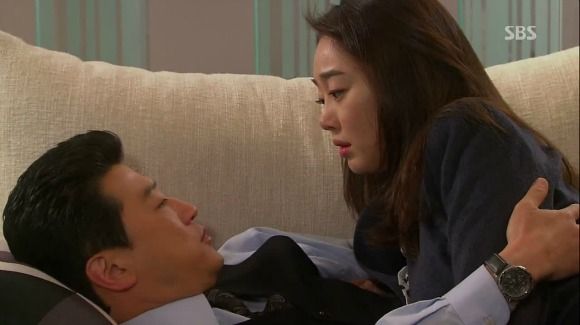 If only our resident baddie knew how much of a charmer he is. Oh wait, he does. Though the men continue to bite and scratch at each other over power and ambition, this episode's focus falls on the ladies. Some women fall from grace, some women fall in love, while still others fall out of touch with their pasts.
Incarnation experienced a recent fall in ratings with this week's episodes at 14.7% and 15.6%.
EPISODE 18 RECAP
With Boss Bok approaching, Cha-don runs into the elevator with the original Gentleman of Jingogae, leaving Se-kwang utterly confused. Lest you think Cha-don gets caught in his lie, he tips off Boss Bok just in time so that she doesn't miss a beat to speak well of the illustrious benefactor.
Upstairs, Dad gets ready to impress as the wealthy philanthropist as Se-kwang walks in to join them. Not one to beat around the bush, Se-kwang asks after the reason for his nomination.
Dad fumbles a little in his explanation about politics but the gist is there – he's heard Se-kwang is a man of justice and he's sick of corrupt politicians. Therefore, he thinks Se-kwang is the right man for the job.
Once Team Shudal leaves, Se-kwang sits alone for another minute with a self-satisfied smile.
When Se-kwang spots Ji-hoo at the gym the following day, he recalls how her father is a member of the elite inner committee. He oh-so-casually runs into her and greets her gruffly. Ji-hoo is quick to pick up on his passive-aggressive pissy mood and wonders if it's about her father. He denies it and leaves.
Then he blatantly ignores her at work and also when the prosecutors go out for drinks later that night. It seems to be that this is all a part of his plan to manipulate Ji-hoo though I find his rebuff childish at best.
It bothers Ji-hoo enough for her to drink away her frustrations. She drunkenly stumbles out of the room to give her sunbae (and crush) a piece of her mind before she passes out in Se-kwang's arms.
He sets Ji-hoo on his bed and, digging through her purse for clues, he finds a picture of Ji-hoo and her father. Because you needed confirmation that they were related? Then he pours himself a generous glass and watches Ji-hoo sleep peacefully. Anyone else getting creepy Edward Cullen flashbacks here?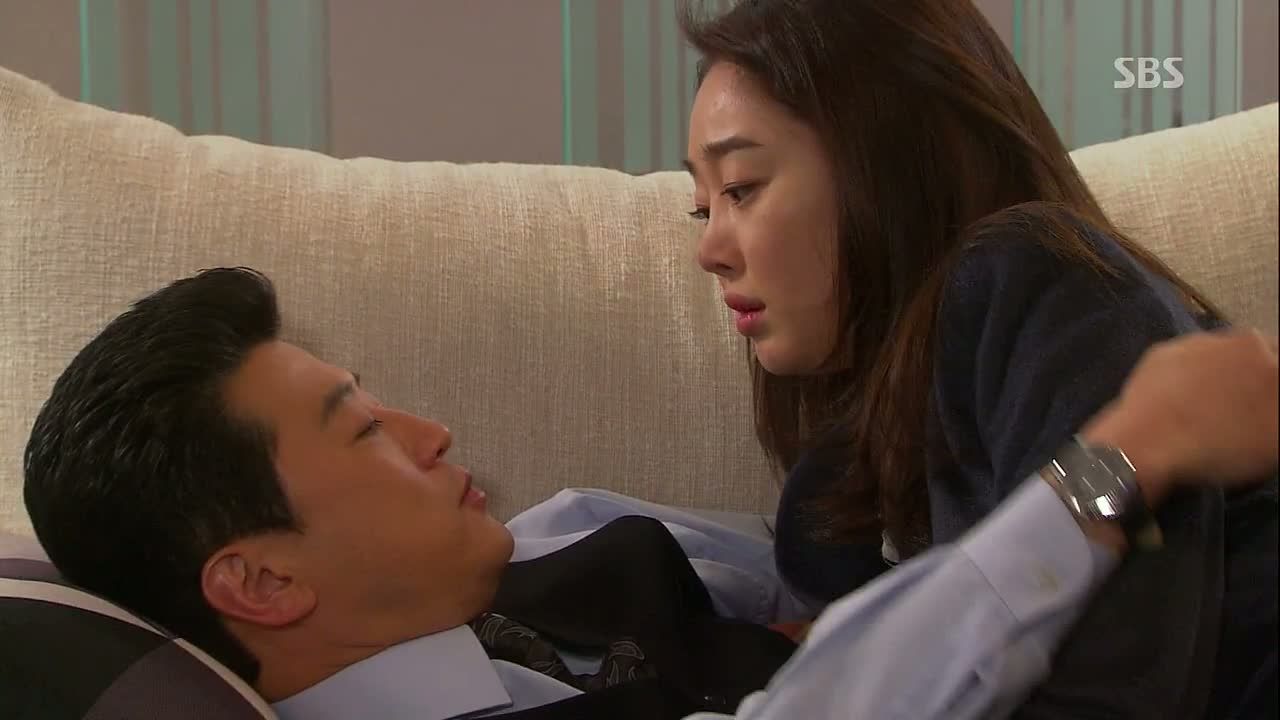 Ji-hoo wakes up the following morning and beats herself up once she realizes her surroundings. She find Se-kwang sleeping on the couch and lingers there, watching him sleep.
She's about to walk away when Se-kwang grabs her wrist and pulls her onto the couch. Omo, are you aware of her feelings for you? He scolds her to never drink that much ever again, to which she gives a meek apology.
Ji-hoo brings up the subject of why her sunbae is upset with her at breakfast. She's surprised to hear that he's not upset with her, but rather himself. "I'm someone with great ambition." Se-kwang explains, "And your father is someone who could make my ambitions come true."
However, there's a hindrance in his plans: his greed for Ji-hoo. He doesn't clarify whether that's on a career or romantic level but it leaves Ji-hoo slackjawed all the same.
It's nomination day and Boss Bok arrives with Prosecutor Kwon, who keeps asking about his rival nominee picked out by the Gentleman of Jingogae. But speak of the devil and at that very moment, Cha-don and Se-kwang walk up to greet them.
The senior prosecutors scowl at each other whereas Cha-don and Boss Bok exchange knowing smirks. As the nominees are escorted to another room, Cha-don checks in with Team Shudal to make sure that everything is in place.
Meanwhile, Jae-in greets Ji-hoo and her father and they exchange pleasantries. Professor Jeon looks around for Boss Bok and is slightly disheartened to hear that the rest of the Elite Four is in a meeting without him. Uh oh, is this going to throw a wrench in the plan?
The senior prosecutors and their backers enter a separate room where Chief Prosecutor Jo and Mayor Jung greets them. The ex-mayor smiles in Se-kwang's direction, amused by this interesting twist of fate. Letting bygones be bygones, he promises to be fair and vote for the best man.
The nominees wonder about the fourth nominee, to which Boss Bok explains that there isn't any since their last elite committee member will be abstaining. Which is when Professor Jeon turns up and the others hurry to whisk him away.
Cha-don leaves with the others and hops over to another room to watch to the nomination candidates receive their instructions. A hearing will be held after the nominees will provide a kind of background check on their fellow nominees. Usually two weeks, this inspection period will repeat itself until the elite committee reaches an unanimous decision.
Once the three senior prosecutors are alone, Chief Prosecutor Jo wonders if this is a fair process since they're all well-acquainted with one another. But soon he too rises from his seat and Se-kwang and Prosecutor Kwon is left. *pulls out popcorn*
Prosecutor Kwon finds it foolish that they fight each other for the candidacy position, not while they have a common enemy to bring down. He's pleased that Se-kwang feels the same.
But he's caught off guard at Se-kwang's accusation that he betrayed their alliance and sold information to Kang-seok. Se-kwang sits, fuming, but then his eyes survey the room and he spots a small camera on a lampshade. He signals for Prosecutor Kwon to stop talking.
Se-kwang rises from his chair and stares directly into the camera as Team Shudal holds their breaths. To their great relief, the senior prosecutors regard this as another method for the Elite Four to consider their decision.
On the other side of the screen, Cha-don gets up to follow the prosecutors.
The senior prosecutors take their argument outside in an empty field. Prosecutor Kwon finds the betrayal accusations unfair, raising his voice when he's told that their enemy always knew of their plans in detail.
He yells that Bi-ryung is in jail because she murdered Lawyer Hwang and all evidence pointed to her. But Se-kwang notes that Prosecutor Kwon's assistant is the only person who could have switched the blood samples to target Bi-ryung.
Se-kwang: "Should I spell it out for you? The person Lee Kang-seok hates the most is me. Because I killed [Chairman Lee]." Therefore, Prosecutor Kwon and Kang-seok must be working together to bring him down instead.
Prosecutor Kwon considers this a ridiculous theory and Se-kwang doesn't hesitate to test their loyalty to each other one last time. If he's wrong, then Prosecutor Kwon can call his backer to withdraw his nomination immediately. Because it'd be bros before ambition, eh?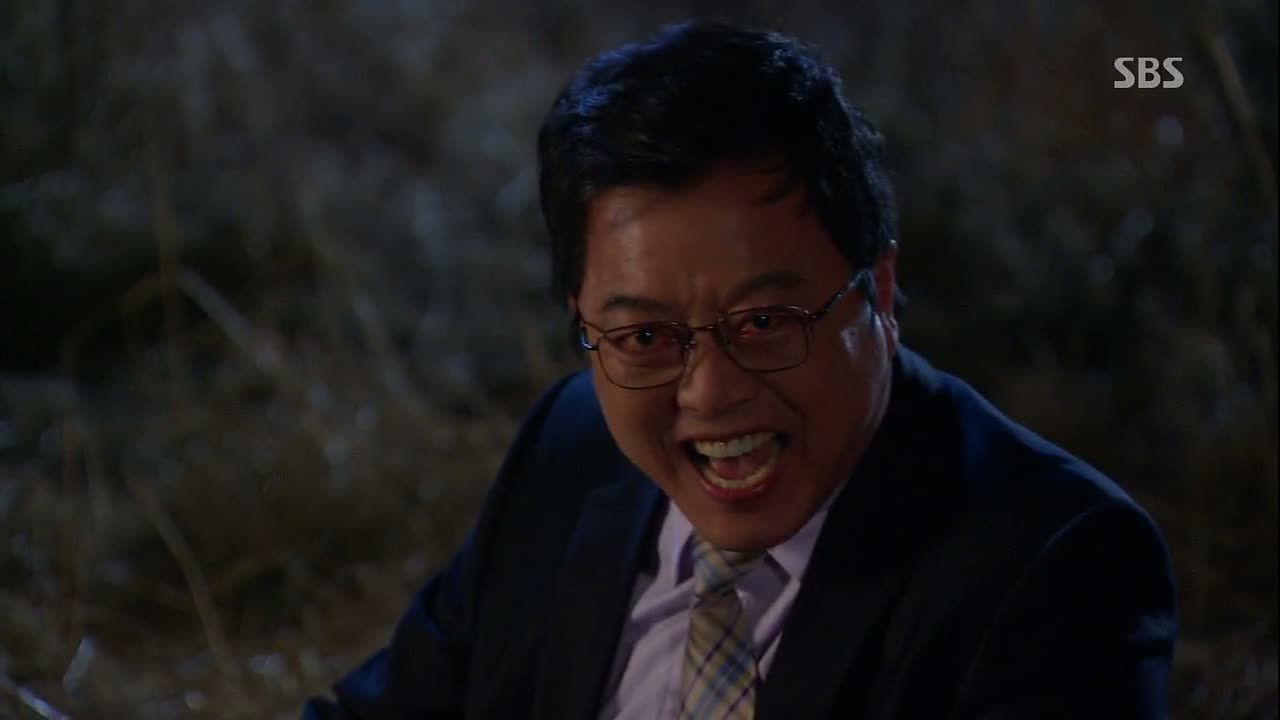 But Prosecutor Kwon breaks into laughter, amused at the realization that Se-kwang is only after power. The evil cackling tries Se-kwang's patience even further and not surprisingly, it's Prosecutor Kwon who throws the first punch.
It's dirty and crude and Se-kwang manages to pin Prosecutor Kwon to the ground, who spits out, "Do you want to kill me like you killed [Chairman Lee]? If you can't kill me tonight, you'll regret it for the rest of your life!"
His fist raised above his head, Se-kwang breathes, "The ones who will come to regret are you and Kang-seok, not me!" And he punches the ground just shy of the prosecutor's head.
As Se-kwang walks away, Prosecutor Kwon laughs, "Don't you ever forget what happened today!" And all the while, Cha-don witnesses the entire exchange from the car.
Cha-don is called away to the Bok estate and reports that everything is going according to plan. He guesses that the two prosecutors will rip each other to shreds like wild beasts. The prosecutors' spot-free records are the least of his worries, since it's easy to fabricate information.
He is, however, surprised when Boss Bok asks him about the Gentleman of Jingogae stand-in and stammers that she needn't worry. He wonders where Jae-in is, and yells a little too loudly in response when he learns she's still out on a date with Hyuk.
I'll never grow tired of jealous Cha-don and Assistant Kim's amused smile, heh. He asks how much longer Boss Bok will allow her daughter to hold this skewed perspective. Interestingly enough, Cha-don mutters under his breath,"It was better when she was fat." Boss Bok tells him to worry about his own love life and go home.
Once he's gone, she laughs to herself, convinced that Cha-don will beg for Jae-in to take him back one day.
Instead, Cha-don chooses to wait by the gate, ready to scold her… and hides when a car pulls in. HA. He keeps one hairy eyeball out as Jae-in bids Hyuk good night, almost eager to see him off.
But Hyuk calls after her and he slowly walks towards her… and pulls her towards him. Rawr, Prosecutor has moves. Hyuk draws nearer to kiss her but Jae-in panics and tells him to stop. She tries to think of an excuse but notices Cha-don's car parked nearby.
Changing up her game, Jae-in bites her lip and gives Hyuk permission to kiss her. So Hyuk leans in and jumps back a foot when he sees Cha-don's face appear as if from thin air. Hahaha. They look like they were just caught by a parent.
But Cha-don is worse than a parent as he openly reminds Jae-in of when she forcibly kissed him, much to her horror. He takes her by the wrist and pushes her into the backseat of his car.
Hyuk has seen enough and confronts Cha-don, telling him that he can talk to Jae-in tomorrow. Now Cha-don drops the humor and levels at Hyuk: "If you appear before me again, forget sunbae or whatever. You'll die by my hands."
Cha-don gets into his car and when Hyuk tries to stop him again, he shoves Hyuk's face away before he drives away.
They drive to the Only Pojangmacha Restaurant in Seoul where Cha-don downs drink after drink. Jae-in isn't interested to see him drink the night away and gets up to leave, but he holds her back.
He spills that he didn't ever betray Boss Bok and about to tell her the whole truth before he thinks better of it and downs another shot. Considering the countless times Cha-don has deceived her, she finds his words not to see Hyuk anymore pointless.
"You've never cared who I date." she tells him. Cha-don: "What if I do care?" But alas, Jae-in casts it aside and walks out.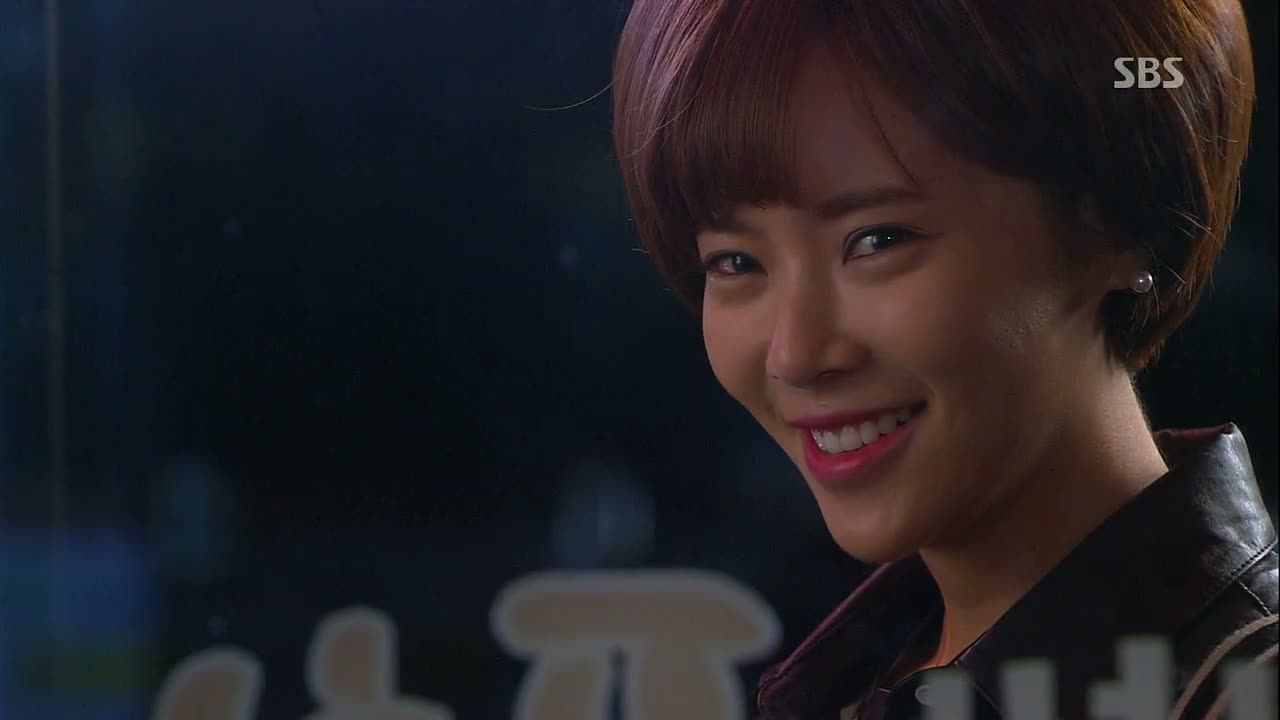 But just outside, Jae-in calls Assistant Kim to confirm if what Cha-don says is the truth. We already know that it is and Jae-in stares back into the restaurant, wondering if Cha-don genuinely cares for her.
She scoffs that it's too late and that she'll make him suffer… but breaks into a smile, as if relieved that her feelings are finally returned.
Se-kwang sits alone at the bar, contemplating how to get the Elite Four on his side in order to beat Prosecutor Kwon. He wonders about Professor Jeon and a moment later, Ji-hoo comes to join him at the bar.
She frets over his busted lip and he dismisses her concern in his usual gruff manner. She takes a drink for a boost of confidence and despite Se-kwang's warning not to say something she'll regret, Ji-hoo confesses her feelings towards him.
From the way Se-kwang gives a little laugh, this is no surprise to him. He tells her that he's neither kind nor considerate towards women. He thinks love is a joke and marriage as a means to an end. He pushes women away because, "I'm not someone who deserves love."
She reminds him of his own words of advice when he told her that it's a battle between his cowardly and righteous self. She advises him to give to his cowardly, vulnerable side like she is.
Ji-hoo shares that she kept her father's reputation a secret so that she wouldn't have to live under his shadow. "But now, I want to use my father's reputation to have you."
Tears stream down her face and Se-kwang finally relents. Pulling her into a hug, he promises that he'll try to do better. Argh, I'm both so angry and so impressed with Se-kwang's evil manipulation skills.
Se-kwang gets an unwelcomed visitor first thing in the morning in the form of Cha-don, who explains that he's here on the benefactor's orders. A call from the "Gentleman of Jingogae" tells him that they need an advantage over Prosecutor Kwon whereas we know it's just an opportunity to comb the place for clues.
Se-kwang isn't happy about the arrangement but digging up Prosecutor's Kwon past is a piece of cake, since the man bribed his way to become the prosecutor general position.
Cha-don excitedly says that their opponents will do the same but Se-kwang puts that argument to rest – his record is clean. An apartment-wide search turns up nothing but Cha-don is sure something will come up: "You can hide corruption, but you can't hide original sin."
And for that, they'll need to see Bi-ryung.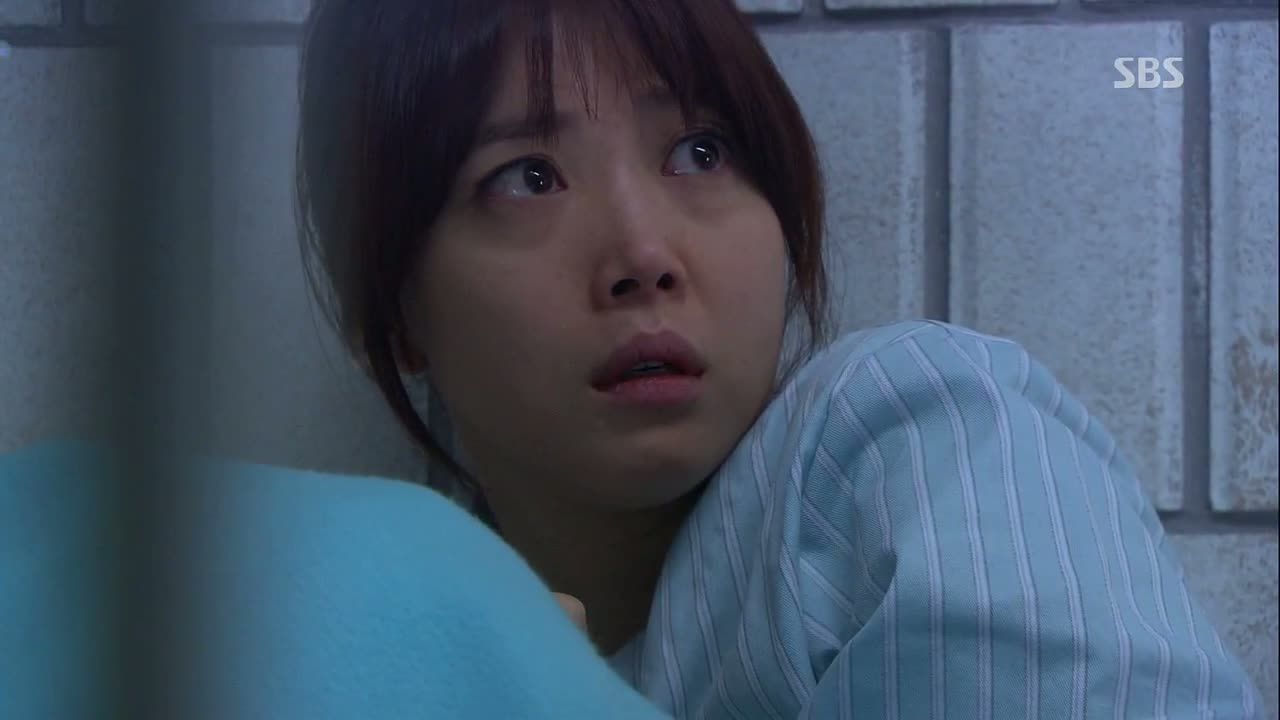 Now this is an interesting scene. We find Bi-ryung in a similar cell that Mom was previously imprisoned in and she too looks fondly at a picture of her son. Just given how she's already so jumpy, we can assume that the environment is already starting to affect her.
She's utterly relieved to see Cha-don's face and immediately breaks down into tears. Once she's calmed down, Cha-don breaks the news that parole will be difficult with Se-kwang's interference in the procedure.
Bi-ryung vows that she needs to come out this asylum alive. Asking him for a favor, she shows him the picture of her son. Cha-don asks if she thinks Se-kwang might harm her son. She answers that once Se-kwang makes up his mind, there's nothing that will stand in his way.
His curiosity eating at him, he asks what Bi-ryung intended to tell the court that day. She admits the truth that Se-kwang committed the murder that Mom eventually died for.
In the car, Cha-don instructs Chief Yang to look into Bi-ryung's request to inform the child's father to protect the child. Chief Yang protests that they have enough on their plate as it is, but Cha-don tells him: "Even if it was God punishing them instead of me, he would still have fulfilled this request."
Elsewhere, Prosecutor Kwon's temper is about to blow through the roof, unable to find a single smudge on Se-kwang's record. But then he gets a call, intrigued to hear Bi-ryung's recorded confession of the truth and further surprised to hear Cha-don's voice on the other end.
They meet at a train station (though on different platforms to avoid suspicion) and Cha-don explains that he's only offering to help Prosecutor Kwon since he's not a prosecutor anymore thanks to Se-kwang.
He'll only hand over the tape, however, when he's given enough compensation. "Shouldn't there be a reward for risking my life?" Prosecutor Kwon rises, asking Cha-don what he wants.
Conveniently enough, a train passes by and when the platform reappears, Cha-don is gone.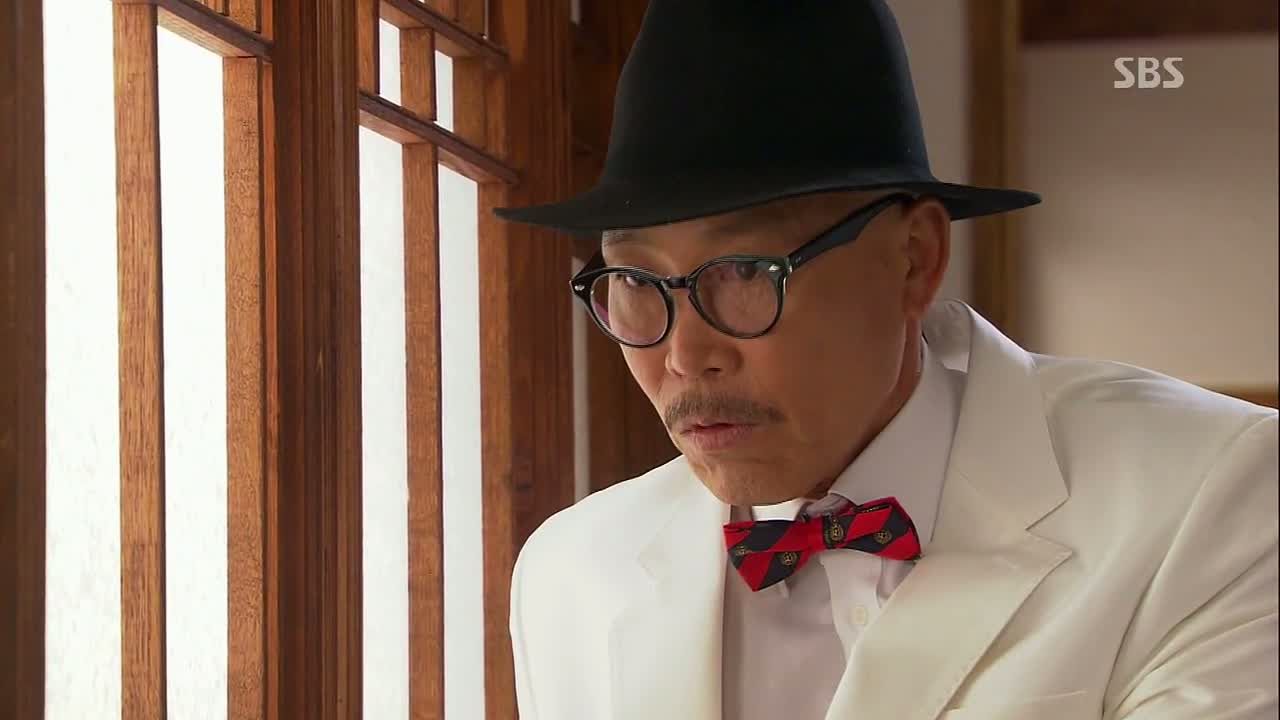 In another part of town, Dad enjoys a meal with some of the "Gentleman of Jingogae"'s clients, regaling them with stories of Boss Bok. He does wonder why the name commands such respect. When he overhears that Boss Bok is on her way (to nab the impersonator who is smearing her good name), he bolts. He barely dodges running into her.
Back at headquarters, Cha-don lectures Dad that he can't go around showing the Gentleman of Jingogae's faces to everyone who demands an audience with him.
As luck should have it, the doorbell rings and it's Boss Bok and Jae-in, and the latter is quick to notice an extra pair of shoes. Cha-don stiffly denies that his fake Gentleman of Jingogae was out and about and panics when Boss Bok suggests they at least see what the imposter looks like.
Boss Bok goes to check the bathroom, and tells Cha-don to bring him out already. So Dad takes a deep breath and steps out.
Boss Bok is speechless and Dad blubbers about how sorry he is… and she asks him: "Do you know me?" Wait – does she not remember, chosen not to, or legitimately doesn't recognize him? In any case, it's a little heartbreaking to watch her to tell him to keep up the good work and walk out.
Dad has the same questions and Cha-don answers that she doesn't recognize him. Dad asks why and is in shock when he hears the news of Mom's progressive illness. Overwhelmed with another wave of guilt, he beats his chest and begs for forgiveness.
Prosecutor Kwon meets Cha-don for another meeting by the Han River. He's eager to get his hands on the recording, but Cha-don reminds him that his demands haven't been met yet.
Money is no object to the prosecutor, but instead Cha-don asks how far up the political ladder Prosecutor Kwon hopes to climb should he win the candidacy. A seat in the National Assembly isn't a good enough answer for Cha-don, so he revises his answer – he'll work to become president.
Prosecutor Kwon chuckles at Cha-don's seemingly humble response to work in a high position should he become president. With that, he hands over the USB drive.
Just then, Cha-don gets a call and says aloud that Prosecutor Kwon's accounting books have been compromised. Prosecutor Kwon immediately calls his assistant to move them to a different location. (In reality, the urgent call was a tactic to get the prosecutor to reveal where the books would be moved since in a previous flashback, Cha-don said he would inform Se-kwang where they will be. So smart.)
Cha-don watches Prosecutor Kwon drive away in a hurry and calls in to Se-kwang to immediately go after the accounting books in transport.
Looking into the sunset, Cha-don seethes: "Ji Se-kwang. Kwon Jae-kyung. Go ahead and rip each other apart to death!"
COMMENTS
The overarching revenge plot felt like it took a backseat, allowing the more minor plot threads to interweave in and out of each other. What I'm most surprised about is how this show is integrating the snippets of conversations in earlier episodes and incorporate them into the present story. Often times, we get conversations that seemingly dissipate into nothingness, leaving us to either wonder if they were important at all or that we forget. Like how we saw Cha-don deliver the same prepared speech from Se-kwang when he first sent Mom to an insanitarium now to Angelina/Bi-ryung (I think it's safe to revert back to her original name).
I'll be honest and say that I wasn't sure exactly how the writers would fold in Bi-ryung's son into the mix at this point in the game. But then we saw reflections of Mom's confinement in Bi-ryung – from her fetal position, to her anxiety, to the undying love for her son. I found that to be such an interesting touch and well-executed by the production. So then this glimpse of Bi-ryung gave us some answers and showed us that though yes, Cha-don's enemies deserve a hundredfold more pain than his family went through, he still has mercy.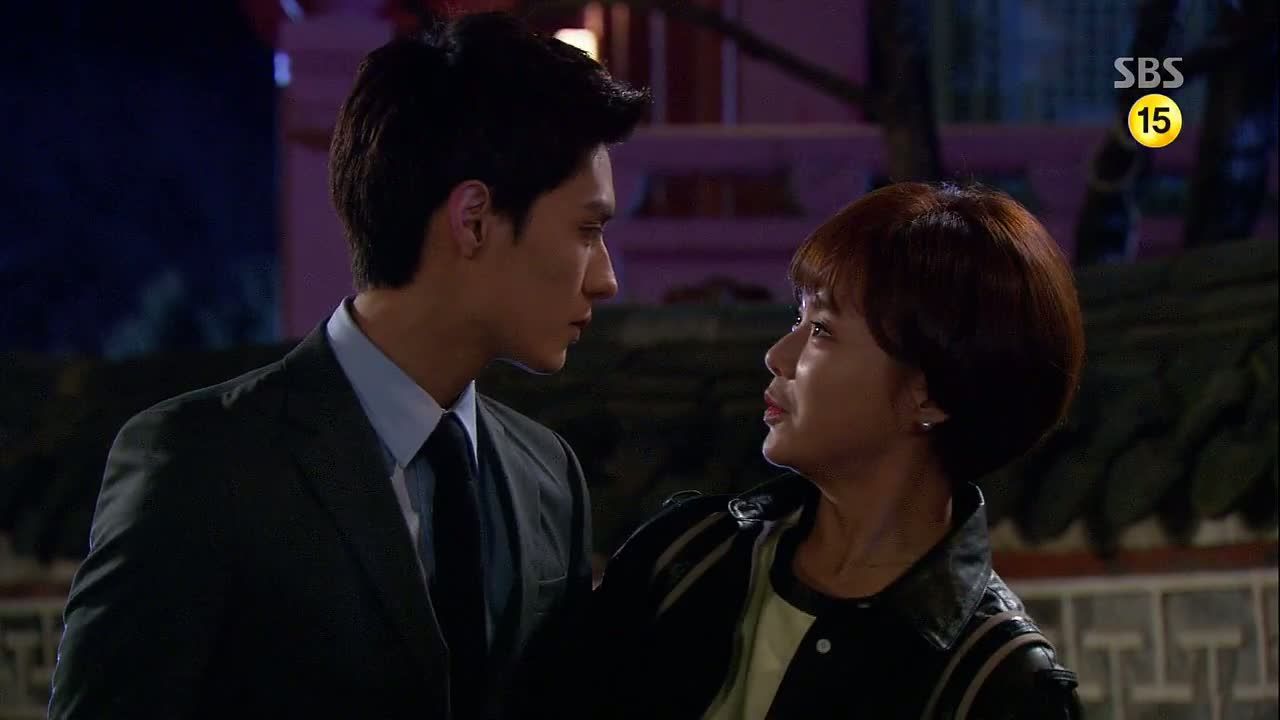 The show does seem to hint that Hyuk's boundary lines are blurring, as his interest and feelings towards Jae-in takes a turn towards Genuineville. It's endearing to watch him smile over her, though she doesn't return any of his affections. If I were in her shoes, I'd choose the awkward, heartfelt prosecutor any day… until I realize that Daddy Prosecutor is a baddie. Hm, dilemma.
In any case, I enjoy watching jealous Cha-don to no end though I'm glad that we finally got to see a little bit more of his true intentions towards her, though they're still deceptive. I'm not happy that Jae-in Must Not Know since we've seen that things only get worse when she belatedly finds out. However, I did find it highly interesting that Cha-don muttered to himself that it was better when Jae-in was overweight. Am thinking of Dream High WooU couple. It doesn't absolve him for the verbal abuse earlier in the series, but it does hint that his feelings towards her has been under the radar for longer than we've thought. And that's sneaky.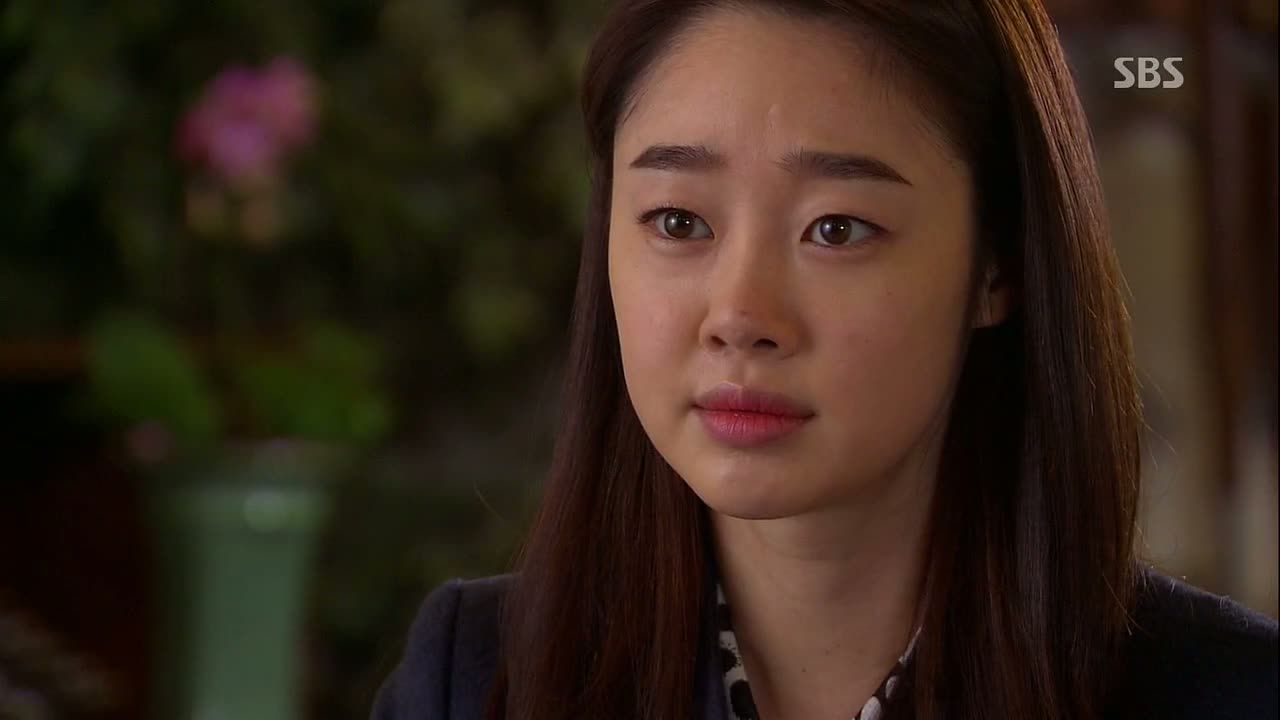 Onto the women in this series. How can someone so kickass end up pining over a man and… stop being kickass? When we got less of Ji-hoo for some time, I didn't worry too much about her at first since characters revolve in and out of this large world but when her absence started to feel extended, I worried that we'd eventually lose the spunk that we love in her. The thing is, is that Ji-hoo is still there – she's still living her life and I applaud her for her bravery to finally confess her feelings. Only that, she's confessing them to the best manipulator of those emotions in this series, and worse, he's known about them.
It pains me knowing that Se-kwang will use her for his personal gain (and we've seen enough past examples of that) and at the same time, as a smart, witty, charming and (seemingly) warm person, Se-kwang is likable. But we still see that cold, calculating, and manipulative qualities in our resident baddie that even cripples the smartest of prosecutors. I understand her vulnerability and her backstory to establish her own achievements that were separate from her father's legacy is admirable. I've been trying to wrap my head around her use of Se-kwang's former words about the 'cowardly and righteous self' and felt that her use of the metaphor didn't quite equate. Is it a battle of your heart the same as a battle in court? Does the defendant of your feelings have to endure a cross-examination of justice? And what if, even with damning evidence, you still deny yourself of your feelings over practicality?
There's still so much to explore in the coming weeks that I'm actually okay if we don't propel our revenge story too quickly. But Drama, don't churn it out sooo slowly that you cram it into just a few episodes. I've got my eye on you…
Tags: featured, Hwang Jung-eum, Incarnation of Money, Kang Ji-hwan