Incarnation of Money: Episode 22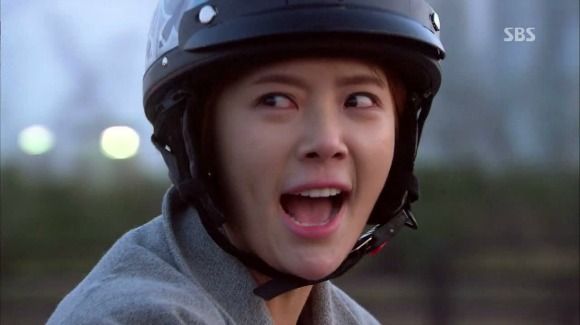 Absence makes the heart grow fonder; or in this case, it becomes the driving force behind a new determination for Jae-in, who finally comes into her own. It just so happens that when you redirect that stubbornness to get under the resident baddie's skin, it can turn out be a pretty useful character quirk.  A one-woman protest can be a lonely journey but even a drop of courage can protect the ones you love. I'll have another order of the badassery, please.
EPISODE 22 RECAP
Ji-hoo is distracted at dinner, barely paying attention to Se-kwang boast about how this will be his final case as a prosecutor. Cha-don's words still weigh on her mind but Se-kwang quickly puts those worries to rest with a reminder about Cha-don's corrupt beginnings.
In court, although Director Yoo admits to the embezzlement charges, he points the finger at Cha-don for stowing away the 41.7 million won in a Swiss bank account. He recounts the events of that night (which would only make sense if Se-kwang filled him in) and names Cha-don as the murderer.
Afterward, Cha-don receives his sentence: seven years in prison.
Cha-don is taken outside the courtroom by the guards, where Jae-in waits with Team Shudal. She can barely hold it together, let alone his gaze. So he speaks first and asks if she remembers the secret code they agreed upon as kids when she painted his nails pink.
She nods and Cha-don says, "I'm really tired. And it's really cold." As in, "I love you. And I wish you would hug me." Aww.
Jae-in starts to tear up and she replies, "Me too. I'm really tired too." Cha-don smiles.
With that, Cha-don is led away by the guards and Jae-in breaks down, crying.
Meanwhile, Ji-hoo storms into Chief Prosecutor Jo's office infuriated at the news that Prosecutor Kwon's case will be dismissed.
When she hears that it's likely the higher ups pulled the strings for his release, Ji-hoo hands over her resignation letter, explaining that she's accepted a job offer as a judge.
Prosecutor Kwon meets his fellow Traitagon members outside the prison (Aw, no tofu?) and fumes at how his son's presumed murderer will only serve a measly seven year sentence.
As Cha-don is led into prison, a flashback teaches us that arrangements have been made for him to share the same room as Director Yoo. Cha-don doesn't intend to lie low and abide the rules, but he assures Chief Prosecutor Jo that he won't kill anyone. "Just wait and see. I'll catch Hyuk's murderer by my own hands."
Cha-don silently approaches Director Yoo, who instinctively jumps back at the sight of him. He smiles, "Don't they call this 'running into your enemy at the worst time and place'?"
But before Cha-don can instill the fear of God into the man, we see another familiar face: the small-time mob boss at the casino whom Cha-don had thrown into prison years ago. Ohh man, karma's a bitch.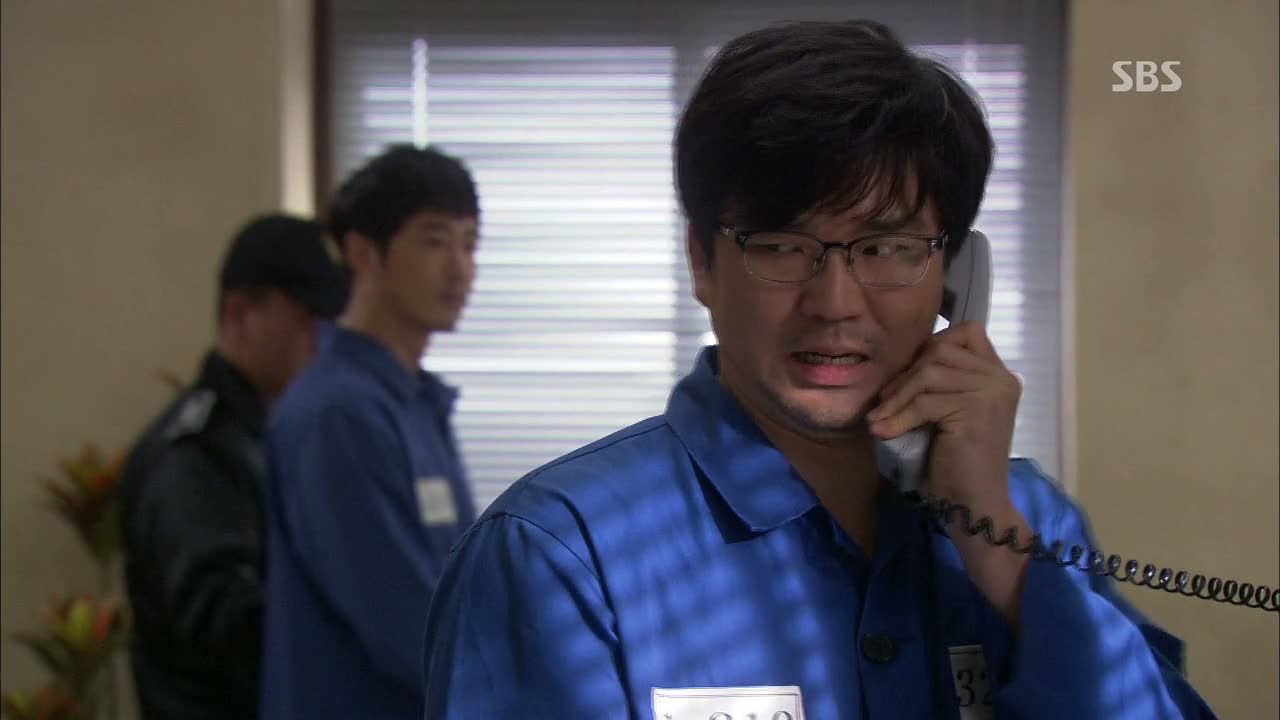 Cha-don winces slightly at his horrible luck as the boss laughs over the irony of seeing the once lofty prosecutor behind bars. He sets his lackeys on Cha-don but our hero is quick to react and he starts madly punching the boss to the ground until he's dragged out by the guards.
He ends up sitting across the prison warden and Chief Prosecutor Jo, who isn't pleased to hear that Cha-don has been making trouble on his first day. Turns out that the chief prosecutor and prison warden are on friendly terms, and Cha-don is issued a warning for today's debacle.
But Cha-don isn't looking for special treatment and asks to be placed in solitary confinement next time, especially since he intends to continue to cause trouble in the future.
He spots Director Yoo trying to place a phone call to Se-kwang and purposefully puts a finger on the switch to end the call. In a calm voice, Cha-don says with a smile: "I told you not to trust Se-kwang."
Elsewhere at Boss Bok's restaurant, Se-kwang meets with some of the Chungrok literary society bigwigs who show their support for his run for mayor. They hint at a rumor that Se-kwang and Ji-hoo are betrothed and the men share a hearty laugh.
Se-kwang excuses himself to a different room where the Traitagon members congratulate him on his approved mayoral candidacy. Prosecutor Kwon relays news that Boss Bok is suffering from Alzheimer's, so they needn't worry about her involvement any longer.
The savings bank faces another crisis with shareholders suddenly dumping their stock by the dozens. A mob gathers to throw eggs and trash at the bank building and Jae-in's appearance only riles them up further and pelt her with eggs.
Jae-in bravely addresses the crowd, asking them to hear her out once they've finished taking their anger out on her. She gives a deep bow of apology and promises to protect the angry customers' funds.
They shout back that they can't trust her words anymore and lament losing every last penny. Tears well up in Jae-in's eyes and she vows to restore the customers' money, even if it means giving up her entire life savings. Then Assistant Kim escorts the crowd away from the bank.
Jae-in brushes herself off when she's joined by Se-kwang who now wears a smug expression after witnessing the entire ordeal. She tells him to get lost but that only amuses him and he tells her that if anything, she should feel bitter toward Cha-don, not him.
That sets off her temper and she raises a hand to hit him. But Se-kwang grabs her arm and grits through his teeth: "Say it. Say that it was Cha-don's fault."
But Jae-in won't give him the satisfaction and wrings her arm out of his grasp. "Listen carefully. We won't lose to trash like you. Cha-don and I… are going to fight to the end."
Fighting tears in the car, she cries, "Cha-don, I trust you. You trust me too, right? I miss you."
Back at prison, Director Yoo rolls over in his sleep to find Cha-don wide awake, watching him. O-kay, that's pretty creepy. Perhaps that's what Cha-don is going for and he asks, "Can you sleep knowing that you ruined someone else's life?"
Director Yoo threatens to scream but Cha-don reassures him that he won't touch a hair on Director Yoo's head while he's awake. He warns, "Don't you dare fall asleep in front of me. Because I'll kill you."
Those words make Director Yoo shake in terror. Then Cha-don whispers, "I'm warning you for the first and last time. Don't fall asleep. Because where you dream will become your graveyard." Nighty-night.
The boss returns from solitary mad, boiling mad that Cha-don didn't suffer the same punishment. He does, however, choose to put their impending fight on hold at the sound of the lunch bell.
It's pretty entertaining to watch Cha-don blatantly ignore prison politics and speak to the boss in banmal. To make matters worse, he then teases the famished man with a bowl of rice before flipping the entire table over.
Needless to say, his actions earn both of them another round of solitary confinement.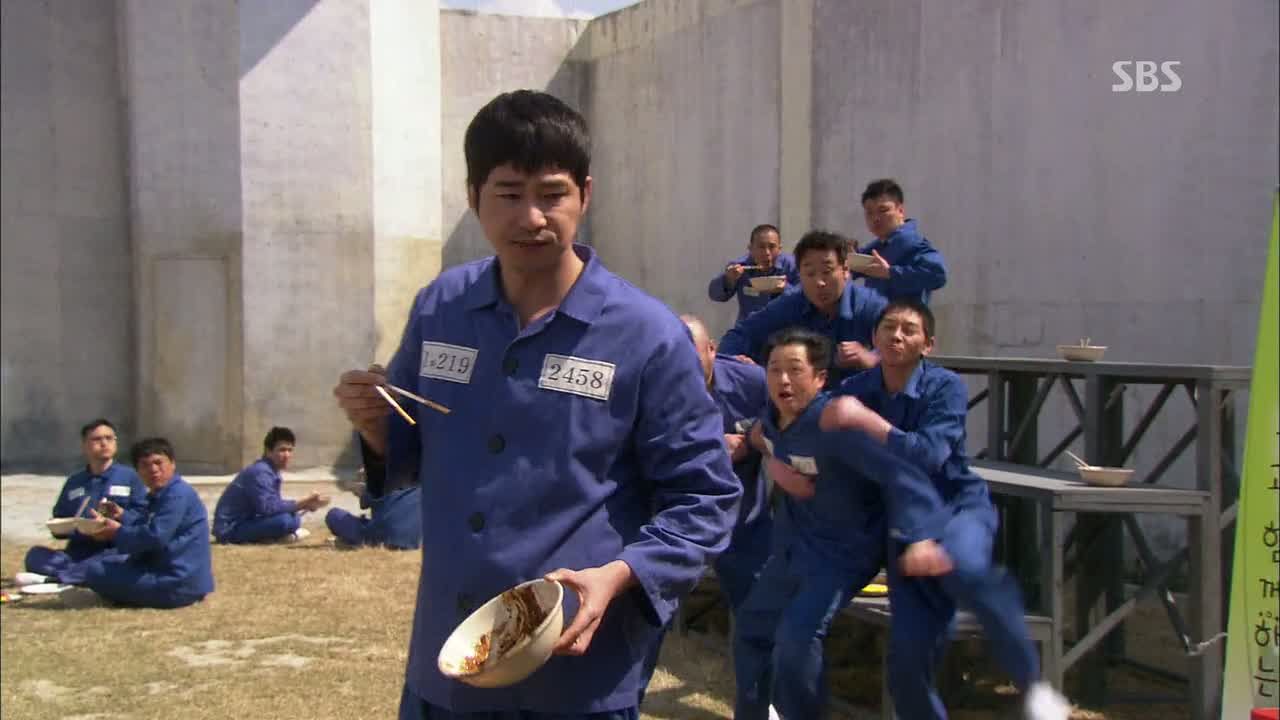 The boss looks worse for wear by the time he gets out and searches for Cha-don in the yard with crazed eyes. But his hunger for food is greater than his thirst for violence and he practically salivates when the guards announce a special lunch: jjajangmyun.
He nearly cries into his treasured bowl of noodles, unable to bring himself to consume it. Just as he's about to dig in, Cha-don kicks the bowl into the air and the bowl falls to the ground. Aw, thwarted again.
The boss's lackeys have to hold him back as he screams that he doesn't get why Cha-don is deliberately messing with him so much. You and me both. This time, Cha-don gives him an answer: "Because you're ugly." HA.
Then we get a glimpse of the truck driver who nearly killed our hero because everyone in dramaland is incarcerated in the same place.
At the Bok estate, Boss Bok plays horsey with Dad as Jae-in and Assistant Kim happily look on. Unfortunately, that moment of bliss is cut short when the prosecution (led by Prosecutor Kwon's lackey) arrives to clean out the place.
In a gentle voice, Assistant Kim persuades Jae-in to take her mother out so that they don't have to witness their belongings get aggressively taken away. Dad thinks aloud, "Am I some kind of bad luck charm? Why is all of this happening after I came back?" Oh Dad.
So Jae-in takes her mother to the spa and holds back tears when her mother blubbers that she'd like to come here every day, knowing all too well that today will be the last time they'll be able to indulge themselves.
Cha-don lights up when Team Shudal comes to visit him in prison. He asks after Jae-in and per Jae-in's request, they lie that she's doing well. With the money Jae-in initially intended to give to him, Cha-don tasks them to give it to the truck driver's family instead.
So they follow his instructions and the truck driver, Bong-gun, approaches Cha-don to thank him. But Cha-don steps away without a word and Bong-gun beats himself up over his misdeeds.
Bi-ryung watches with utter disgust as Se-kwang answers interview questions about his positive reception as the newest mayoral candidate. She laughs at the mere idea that a murderer could possibly become mayor.
Se-kwang's political campaign is off to a strong start, giving his spiel about his virtuous values and beliefs to a small crowd. He's cut off mid-speech, however, by none other than Jae-in who shouts into her megaphone, telling the crowd not to be deceived.
Her one woman protest doesn't succeed this time around and Jae-in is promptly dragged away. Assistant Kim advises her to desist but Jae-in is nothing if not determined and she huffs: "You don't think a water droplet can make a hole in a rock?"
She marches back to the election truck where Se-kwang spouts off about establishing a crime-free Seoul. This time she literally pushes him out of the way and takes over the mic to tell the crowd what a despicable man he is.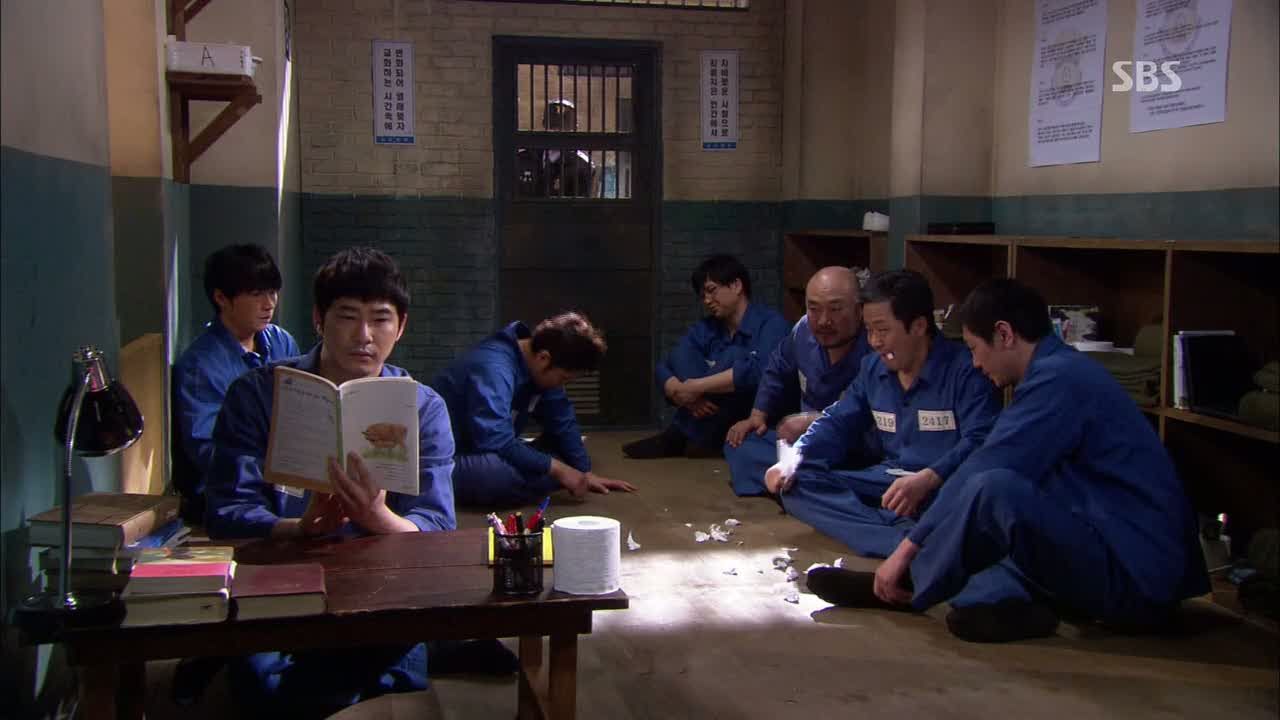 It's kind of hilarious how Cha-don has starved two of his fellow inmates of basic necessities, either sleep or food. I mean, the poor boss now munches on paper because he's so hungry. The boss balks when Cha-don gets called out for a special visitation since Cha-don is far from a model prisoner.
That is, until the boss gets called out as well. We don't get to see the conversation but the boss returns to the room some time later with a dark expression on his face.
After he wakes Director Yoo, the boss whispers that he intends to do away with Cha-don and asks if he'll help him. Director Yoo nervously asks if his name will get dragged in the mud as an accomplice, but the boss assures him that all he needs to do is get him a shiv.
So Director Yoo swipes one from the sewing room and is obviously reluctant to be present for Cha-don's physical assault. The reminder that Director Yoo's participation basically makes him an accomplice forces him to stay.
Cha-don approaches them a short while later and the boss wields the shiv in his gloved hand before Cha-don's eyes, telling him that his time is up. Cha-don pretends to panic and as the boss's temper continuously rises, he taunts the boss to go ahead and stab him.
A tense minute passes as Cha-don eggs the boss on until he actually gets stabbed in the gut. Director Yoo lets out a gasp of surprise.
Still holding onto his abdomen, Cha-don raises his eyes at Director Yoo and breaks into a smile. "Now your life… is over."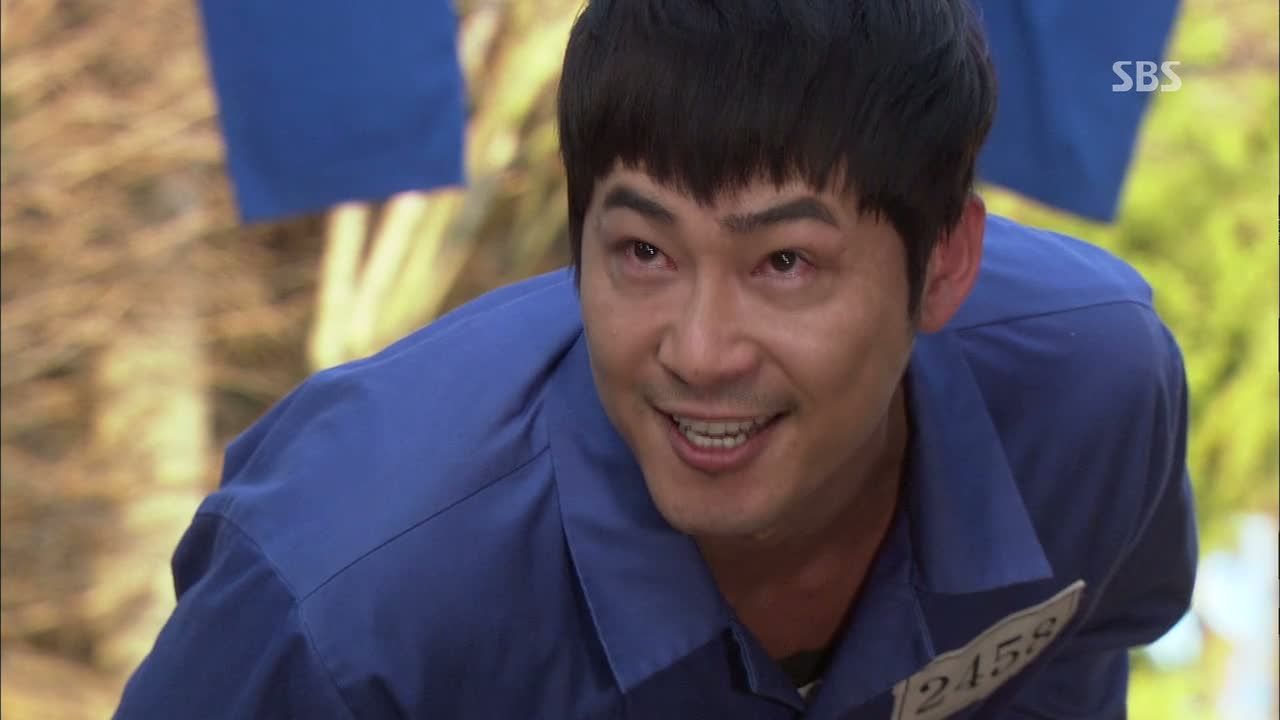 Cha-don laughs that now Director Yoo has now added one more crime to his list: attempted murder. Director Yoo protests at this; it was the boss who did the stabbing.
Cha-don bites through the pain and breathing heavily, explains that the only fingerprints on the murder weapon will be Director Yoo's. And then the boss shows off his gloved hands. Ooh, smart!
We jump back to the earlier conversation between Cha-don and the boss, who finally gets to eat. Turns out that Cha-don has been withholding food from the man to ask him for his help.
In the present, Cha-don reminds Director Yoo that attempted murder on another inmate will earn him a longer sentence. Director Yoo cries that he didn't stab Cha-don, who fires back whether he finally understands what it's like to unfairly suffer from a crime he didn't commit.
His eyes still fixated on Director Yoo, Cha-don tells him that he'll forgive the man and his crimes if he agrees to do exactly as he says. Director Yoo agrees.
Cha-don reels from the pain and the boss is all, Don't be a baby. You won't die from that wound! Hahaha.
So Director Yoo retracts his testimony which clears Cha-don of his charges. Chief Prosecutor Jo is glad to hear it but when he asks who Hyuk's murderer truly is, Cha-don answers that the truth will be revealed in due course.
When Cha-don asks after Jae-in, Chief Prosecutor sighs that he's amazed at her tenacity, seeking to ruin Se-kwang's campaign any chance she gets. At this rate, she's bound to drive Se-kwang crazy, an idea that makes Cha-don smile.
However, mention of the savings bank's financial woes wipes that smile off of Cha-don's face.
We catch up with Jae-in who relentlessly distributes materials on the street in order to raise awareness of Se-kwang's corruption. She soon finds herself surrounded by his campaign team and she hits her head on the table in the ensuing scuffle.
Se-kwang breaks through the crowd and looks like a hero when he calls for an ambulance. All the protesting has left Jae-in overworked and malnourished. We get a glimpse into her happy dreams where Cha-don proudly declares his love for Jae-in.
When we pull back into reality, Jae-in mumbles her reply, calling out Cha-don's name repeatedly until she blinks awake.
It's safe to say that she isn't pleased to see Se-kwang by her bedside. He tells her that tomorrow ought to be an interesting news day since the headlines will report him as her savior.
But Jae-in has done her homework and threatens that the counter headlines will unmask the angelic Robin Hood to reveal the hidden demon underneath.
Se-kwang is impressed but tells Jae-in that her plan will certainly backfire on her. The idea that her opposition is indirectly helping him makes her hurriedly pick up her things.
"Is it Cha-don? Is he your driving force?" Se-kwang asks. Jae-in turns back to face him, "That's something you can never fathom."
Cha-don approaches the truck driver in the yard and the latter finally bucks up the courage to thank Cha-don for his graciousness. But it's not gratitude Cha-don is looking for and he asks why the driver tried to kill him.
Overwhelmed by guilt, the truck driver starts to cry but Cha-don presses him for more information – who made the order to kill him off? Was it Se-kwang or Prosecutor Kwon?
The truck driver blubbers that he can't say, to which Cha-don replies, "Anyone can commit a crime, because we're only human. But there aren't many chances to right our wrongs." He invites the truck driver to come to him anytime he wishes to do so.
Cha-don goes to say goodbye to the boss, who tells him that he must be excited to be released tomorrow. Cha-don thanks him for his help and extends a hand of gratitude. The boss takes it, and they shake hands.
Cha-don is released the following day and gives a faint smile to see Team Shudal waiting for him. Then the camera pans over and rests on Jae-in, who tears up at the sight of him.
He searches her face as she frets over his tired, sunken face. She tells him that she didn't bring any tofu because Cha-don was innocent of his crimes. Slapping on a brave smile, she tells him that they should go eat.
But before she can get another word in, Cha-don pulls her into an embrace and they finally give into their tears.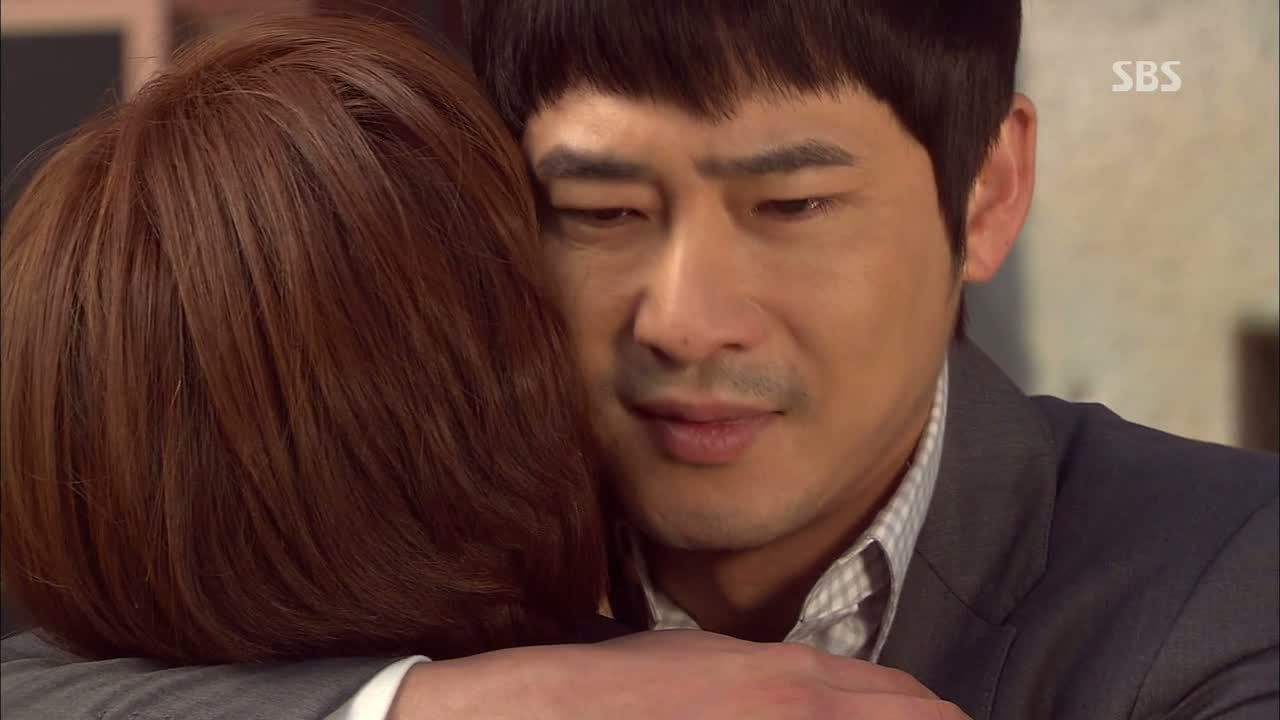 COMMENTS
Better late than never. We've spent so much time in this series skimming the surface of Jae-in's frivolous and often ridiculous personality that for most of its run, I actually wondered if there was anything left to adore about our heroine. So I'm relieved and happy to report that you should never judge a book by its cover.
Even though her character arc development only just arrived, I love it when the narrative takes a character weakness and turns it into a strength that puts stress on the conflict to drive it forward. Thus, we may have rolled our eyes at Jae-in's determination attempt to force Cha-don to like her as a teen, but now we see how it interferes with Se-kwang's power-hungry ego. 'Cause who doesn't love a one woman protest that's louder than an election truck?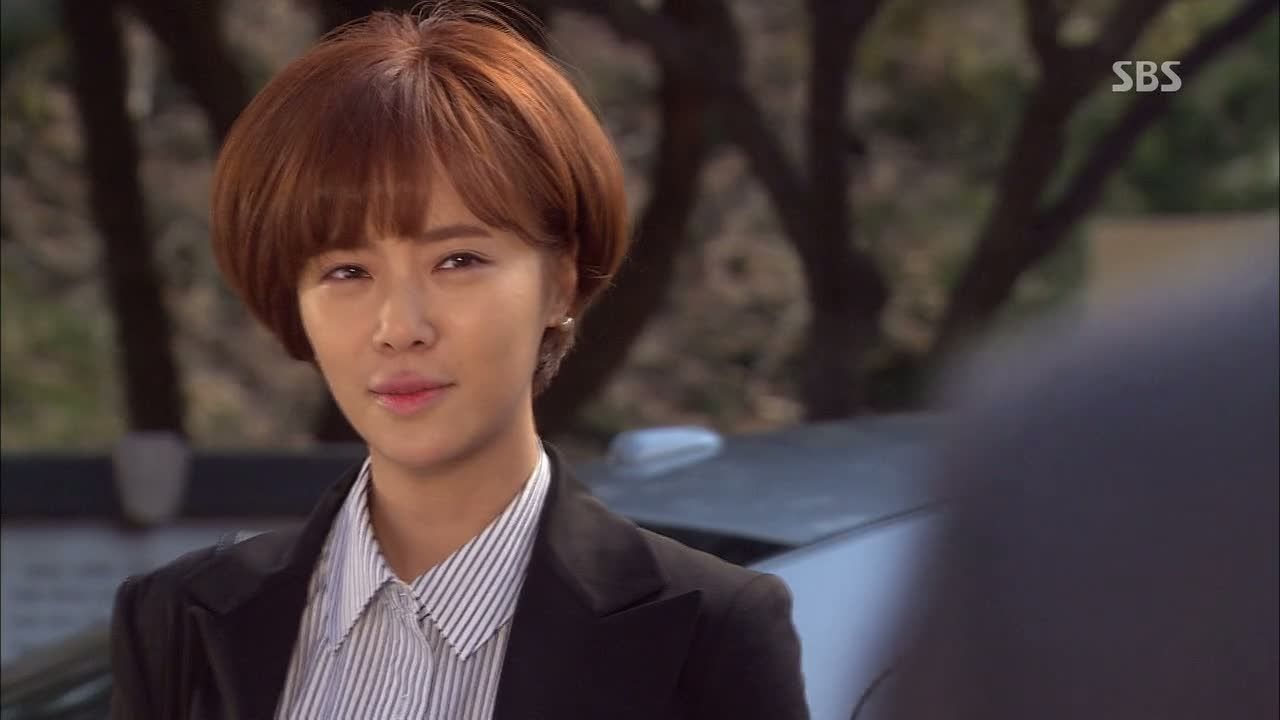 I love that Cha-don's unjust incarceration is what pushed Jae-in over the edge and propelled her to bring about justice into the world. So even though Cha-don did well enough on his own to clear his name (and deprived a few inmates along the way), I'm impressed at how Jae-in can hold her own. Furthermore, I appreciate that we were shown that she's a work in progress and that even with a strong declaration, the reminder that holding down the fort alone is enough to bring her to tears.
The growing relationship between Jae-in and Se-kwang has intrigued me ever since their initial silly encounters in the early chapters of this series. Their standoffs, be it about her hilarious misunderstanding about how much he might lurve her or clearing Cha-don's name is nearly, if not on par with how much I enjoy watching our baddie and hero go tete-a-tete. She may have annoyed the heck out of him as a speck in his eye at first, but now she's a force to be reckoned with. It's a great example of an awesome bit of storytelling where seemingly minor plot threads are interwoven into the overall story and suddenly driven to the foreground.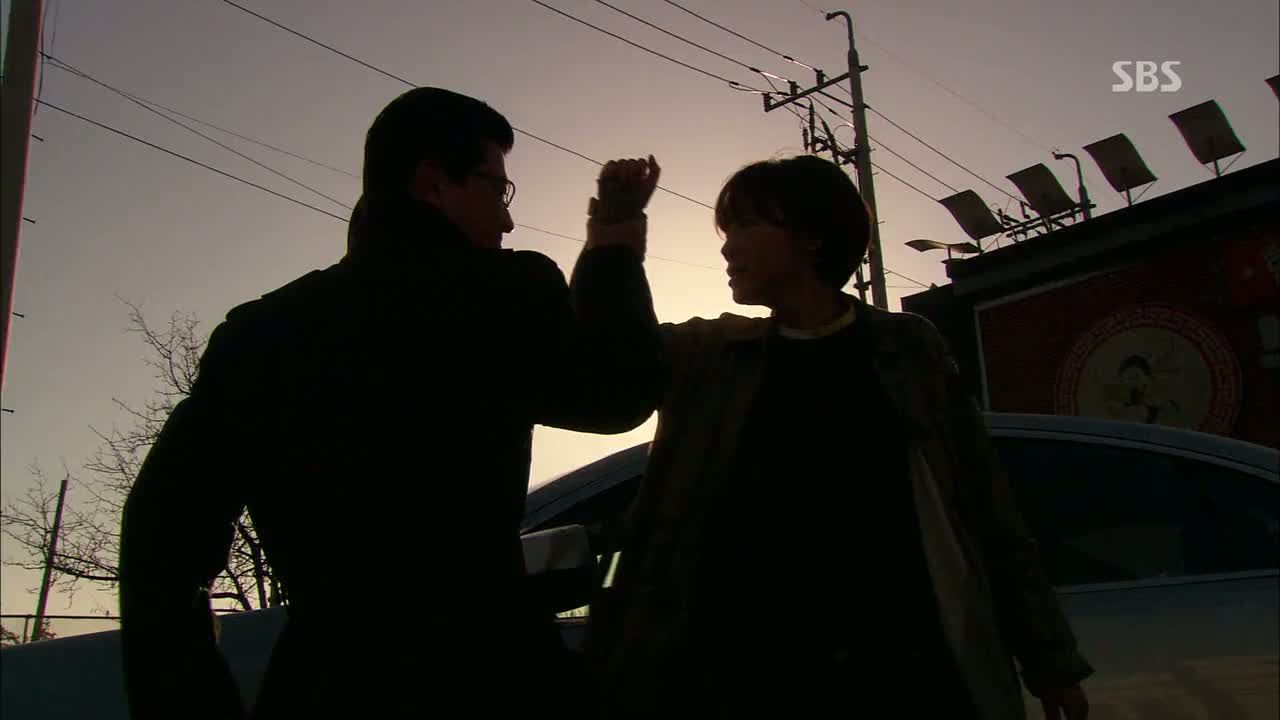 RELATED POSTS
Tags: featured, Hwang Jung-eum, Incarnation of Money, Kang Ji-hwan