Kim Myung-min eyes based-on-a-true-story film Himalaya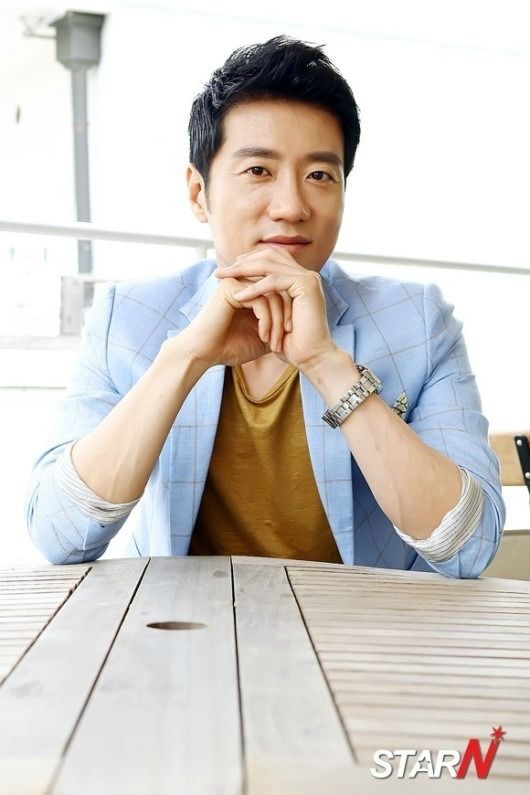 Kim Myung-min, aka the Method Actor To Rule Them All, is thisclose to signing on to a new movie project titled Himalaya. (As usual, he is "positively considering" and "nothing is finalized yet" but there are enough reports to make it sound very likely.)
The project comes from JK Film, and is based on the true story of mountain-climber Uhm Hong-gil, who participated in a 2005 expedition to climb Mount Everest. During the climb his teammate and hoobae, Park Mu-taek, perished in an accident; the film will follow our main character as he risks his life to bring his teammate's body back. Oh man, I'm blinking back tears already. Auggggh. These stories totally get to me, and I can already see Kim Myung-min bringing such intensity to the role.
But Kim's awesomeness aside, who else immediately thought with some concern that he would be off ravaging his body in preparation for the role? You just know he's going to insist on climbing freaking Everest himself, for realism and kicks and giggles. I feel like even if producers wanted to fake the whole mountain thing, he'd insist on packing up for Nepal anyway. I worry about this man's health, I do. His well-documented devotion to his roles is something I both admire and find unnerving.
Himalaya plans to begin filming in September.
Via My Daily
RELATED POSTS
Tags: Kim Myung-min