Kim Myung-min gets pregnant for new comedy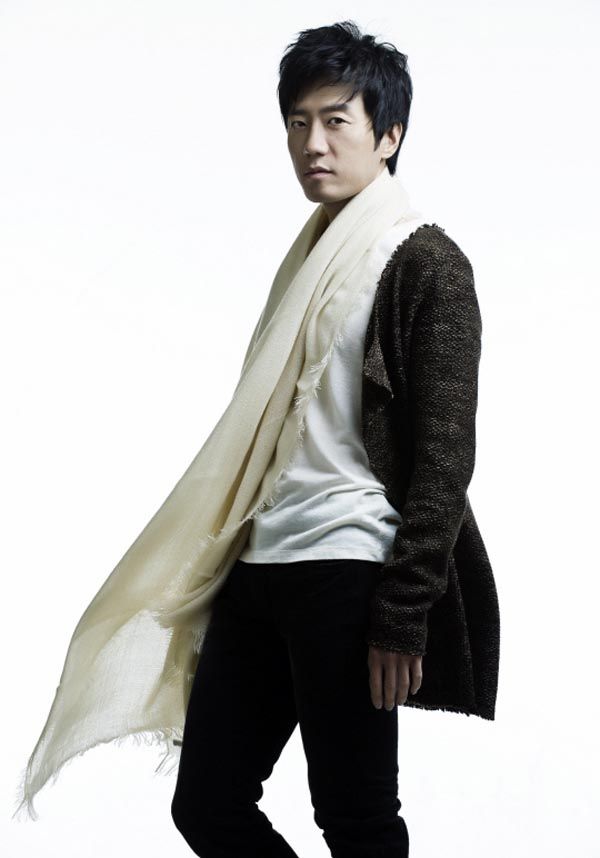 They've done it! Finally, a movie that Kim Myung-min absolutely cannot prepare for with his freakishly laser-focused Method acting madness! Aside from playing a wizard or maybe an alien, I didn't know it could be done, because you just know he would've found a way to live in his character's skin with unwavering fixation anyway, all in the name of verité.
This new movie renders that impossible, inasmumch as Kim Myung-min will be playing a pregnant man. Hee. Titled Kang-ho's Childbirth Story and billed as a fantasy romance comedy, it gets even better: Kim's character is a violent crimes detective. Why does that imagery just make everything more ridiculous?
Not much information has been given about the plot of the story, although when your premise is that high-concept I suppose you don't need a lot of elaborate explanations to sell the idea. Pregnant man is funny. Intense, charismatic Serious Actor Kim Myung-min playing pregnant man? Golden. There were a few rumblings last year that Cha Tae-hyun would take the film, and I could see him knocking it out of the park too, but Kim Myung-min is totally fine with me. I've long thought Kim also has quite the knack for broad comedy as well as the dramatic stuff, so I have no doubt he can make this work.
The movie will be directed by Lee Kyu-man, with whom Kim Myung-min previously worked in 2007's thriller film Return. He will begin filming Kang-ho's Childbirth Story in July, after which he will turn right to his based-on-a-true-story mountaineering film Himalaya, which films in September.
Via Osen
RELATED POSTS
Tags: Kim Myung-min