Kim Soo-hyun's Paris shoot for Marie Claire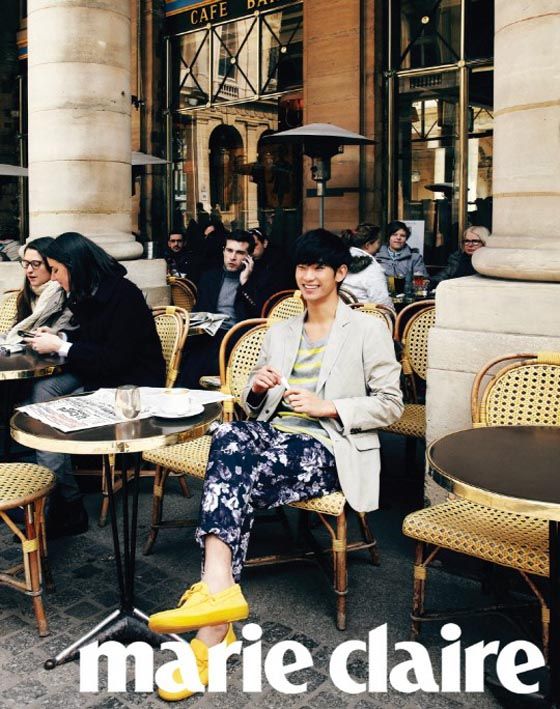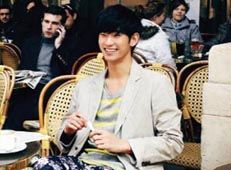 Kim Soo-hyun sure looks relaxed for his latest magazine spread, which is probably a good thing since he's about to become very busy promoting his upcoming film, the comic action-thriller movie Covertly, Grandly, wherein he plays a hotshot spy from North Korea whose cover identity is a clumsy, bumbling fool.
The spread was shot last month in Paris, and if his wardrobe is any indication (the fashions reportedly all come from the newest season), spring is gonna be all about shiny metallics and floral patterns. And yet, somehow he makes it all look good. Then again, Paris can make lots of things look good.
Kim's last film was the box office hit (and record-breaker) The Thieves, last year's biggest film success and on the top of the all-time list. Perhaps that adds a bit of pressure for this movie to perform strongly, though I'd have to imagine that when your latest drama (The Moon That Embraces the Sun) and movie projects were both ratings monsters, you've got a bit of room to breathe and enjoy yourself. Preferably in Paris?
The magazine spread is in May's issue of Marie Claire magazine. Covertly, Grandly releases in June.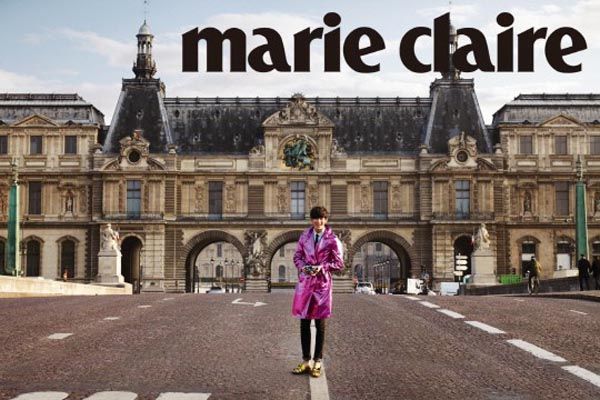 Via Star News
RELATED POSTS
Tags: Kim Soo-hyun, photo shoots