The Chaser cast and crew reunites for new drama, courts Lee Yo-won and Go Soo

Lee Yo-won, Go Soo
The writer-director team from last year's gripping daddy-revenge conspiracy drama The Chaser is getting the band back together for a new drama this summer called Empire of Gold, and is currently courting Lee Yo-won (The Horse Healer) and Go Soo (Bandage) to headline. The Chaser's star and daesang winner Sohn Hyun-joo has already signed on to reunite with the production team, along with Jang Shin-young.
The 30-episode drama is set to air in SBS's Monday-Tuesday slot after Jang Ok-jung, and will tell the twenty-year epic of a rising chaebol empire. It begins in 1990 and follows the journey of a poor hero whose ambition grows feverishly after witnessing the misfortunes of his poor hardworking father. The heroine, meanwhile, is the second daughter of the giant conglomerate at the center of the story, who struggles between love and family loyalty as the hero goes head-to-head with her family's company. It's another political thriller very much in the same vein as The Chaser, this time with a focus on the turbulent economic era and a struggle for power within one family.
Park Geun-hyung is reprising his Chaser archetype as the head of the chaebol family, and this time Sohn Hyun-joo plays Park Geun-hyung's eldest son, and oppa to the heroine. Oh interesting — he'll play one of the baddies who clashes with the hero. Ryu Seung-soo (the prosecutor) and Jang Shin-young (the killer-instinct assistant) have also signed on, but no word yet on their characters.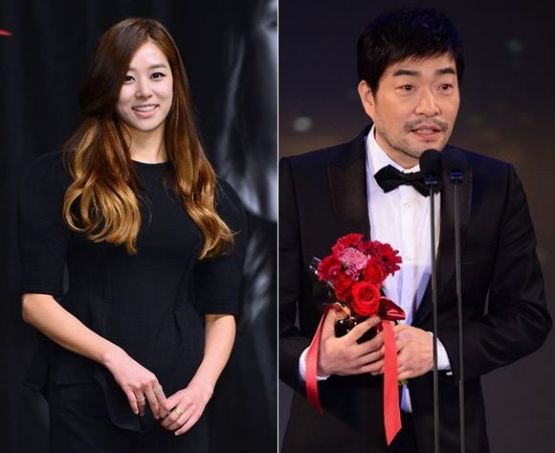 Jang Shin-young, Sohn Hyun-joo
I see a lot of the same themes and setups from The Chaser being reworked into a different set of characters — it's actually a lot like Go Jun-hee's storyline in that drama (chaebol daughter falls in love with prosecutor taking down her family, has to choose between daddy and justice), just brought to the forefront as the main storyline.
It's a little less exciting that they're doing such a familiar premise, but more of The Chaser ain't a bad thing in my book, so I'm interested to see if they can up their game and deliver another well-written epic dogfight for power. I don't know if the romance will have that heart-tug that the daddy-daughter storyline did for The Chaser, but I'll definitely be tuning in to find out.
Empire of Gold premieres in July on SBS.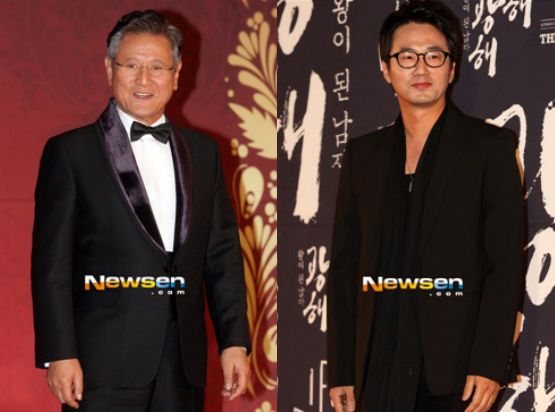 Park Geun-hyung, Ryu Seung-soo
Via Star News
RELATED POSTS
Tags: Go Soo, Jang Shin-young, Lee Yo-won, Ryu Seung-soo, Sohn Hyun-joo