Accident-ridden sageuk King's Dream to end early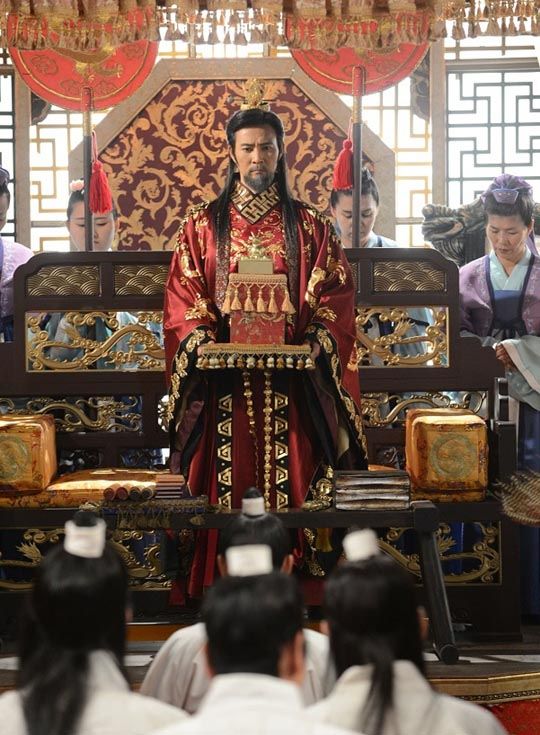 Finally, KBS has decided to pull the plug on its much-beleaguered weekend drama King's Dream, which has had more than its fair share of misfortune, from accidents to more accidents to LOTS MORE ACCIDENTS. (Read the full litany of woes here.) It's almost a relief to hear that they'll be cutting out five weeks earlier than planned, ending with 70 episodes rather than the planned 80.
On the other hand, if you were going to cut the show down, couldn't you maybe have done so earlier, when it really needed to be put out of its misery? For a long while I'd wondered why they decided to forge ahead instead of conceding that maybe all those accidents and hurt cast members meant they should call it a day.
King's Dream has held steady in second place in the ratings, which frankly seems like a feat given that it took five weeks off the air in the middle when both lead actors were out with serious injuries. Earlier in its run it managed to stay ahead of dramas like Alice in Cheongdam-dong and Incarnation of Money, and is currently still ahead of the new Birth Secret while majkang hit Hundred Year Inheritance charges ahead in first place. Still, it hasn't managed to rise past low-teens numbers, and ratings are cited as one of the reasons for the cut-down order. Another reason is the five weeks spent off the air.
An exec with KBS stated that the cut-down won't affect the story flow, since they have been considering reducing the count for a while; the show will air Episode 60 tomorrow, which gives it more than a month to adjust to the new timetable.
King's Dream will wrap on June 9, which is its original finale date.
Via Joy News
RELATED POSTS
Tags: Choi Su-jong, drama production