Choi Jin-hyuk interview: "I lost hair stressing about the drama"
It's safe to say that Gu Family Book turned Choi Jin-hyuk into an overnight star, even though he had steadily been acting for the better part of a decade and had leading roles in other dramas. I know a fair contingent of us here have long been fans of his gentle charisma (Pasta, I Need Romance, It's Okay Daddy's Girl, Panda and Hedgehog), but it was Gu Family Book that turned him into a star on the rise.
Choi Jin-hyuk was so winning as the romantic gumiho mountain spirit who suffers a tragic fate after falling in love with a mortal that his fame spiked instantly despite a mere two-episode guest appearance (although he is slated for a reappearance down the line). I've long wanted to see him in a role that did him justice (I can only sit through so many subpar dramas just to see him), so I love that he's finally enjoying his moment in the spotlight and hopefully getting ready to parlay that into bigger and better roles.
In the following interview(s) (cobbled together from several separate articles), Choi Jin-hyuk talks about the role, his acting style, and his struggles getting to where he is now.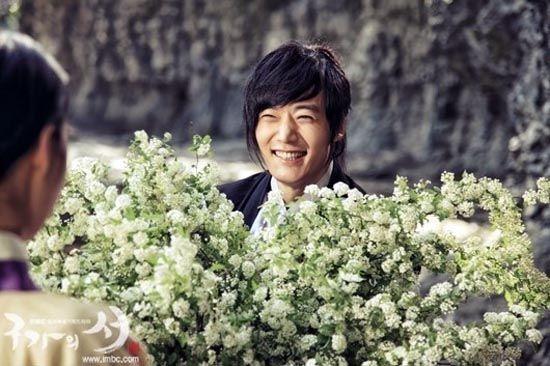 About taking the part in Gu Family Book, Choi said: "I read the script with such enjoyment. I decided to take the role no matter what, thinking that I might not get to encounter another role playing a male gumiho. However, I was aware that I was inadequate to the task. As a result, I worried that I might falter, as though being set in front of a beautifully prepared dinner table where all I have to do is dig in, and yet manage not to eat a bite anyway. 'What if I become a hindrance to a good drama?' I had a lot of worries, and felt the pressure to set the foundation story for Gu Family Book."
Although his part spanned two episodes, they were filmed solidly over two months:
"I tend to gradually become absorbed in my roles as I watch myself acting, so it takes a while for me to fall entirely into character. For that reason I felt the pressure of appearing in the early two episodes, and after shooting was over I would go to the editing room to check my performance. I did that again and again, working to become immersed. Even so, I found it quite difficult in the beginning. The worry kept me from sleeping, and in the middle of shooting I even lost hair over it. [Laughs] That's how keenly I felt the pressure. I think this drama was the one where I suffered the most in all my years of acting. Even more than the physical hardship, it was probably because my liking of the character spurred more ambitions within me to do better."
"As I was acting the role, I worried that maybe I should quit—it was so difficult. I was afraid of getting that 'foot-acting' label slapped on me. The responsibility of starting off the drama smoothly felt quite heavy."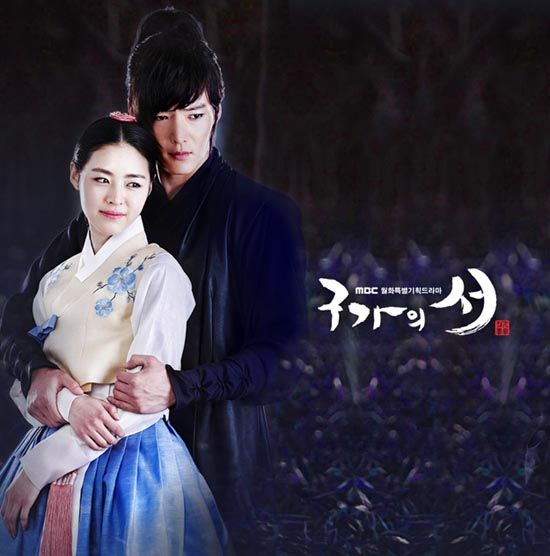 About his co-star Lee Yeon-hee, who played the human woman he fell for, who betrayed him and bore his half-mortal child (Lee Seung-gi): "It was tough to portray a sincere love within such a short time frame. I had just met Lee Yeon-hee-sshi, so we were still awkward with each other. Fortunately, Yeon-hee-sshi has a very easy-going personality. As we grew more comfortable, our interactions became more natural."
At least we weren't the only ones feeling like our hearts got ripped out. Choi said, "Watching my soft-hearted character experience a heartbreaking and unfortunate love felt so much like I was watching my own self, and that made my heart ache all the more. I really want for him to come back alive."
"As I mentioned, I knew my weaknesses. That was my greatest concern after getting the role. How would I be able to get fully into the character within such a short time frame? How much sincerity could I portray? But everything I'd felt in doubt over disappeared the moment I saw the drama. I was reminded, 'This is the power of directing.' I was shocked at how my inadequate acting could be built up so much. To the writer who wrote this beautiful drama, to directors Shin Woo-chul and Kim Jung-hyun, who showed a perfect picture despite my flaws, and to everyone else I'm just so grateful."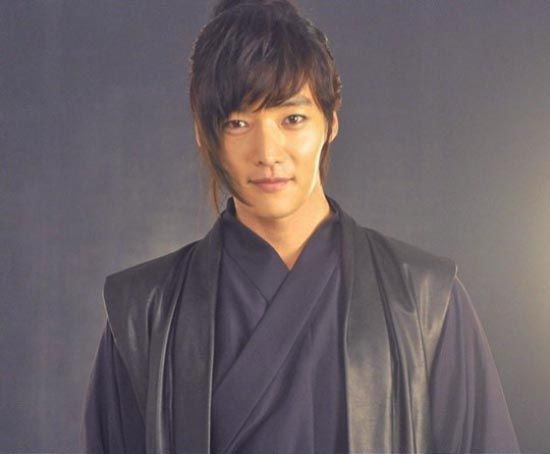 The interview came out after his return to the show was announced, but Choi was a bit coy about the story surrounding it. He said, "I don't know either, whether Gu Wol-ryung turned into a thousand-year-old demon or what became of him. In my opinion I think a thousand-year-old demon might make an showing… but what I do know is that the producers are well aware that the viewers are looking forward to Gu Wol-ryung's reappearance. [Laughs]"
Favorite scenes or lines? "I had some really great lines of dialogue. There were scenes that could have come across as cheesy, and there was dialogue that I'm not sure I'd ever have reason to say in real life. Maybe it's because it was a sageuk, but I was able to speak them naturally. More than trying to deliver them in a cool way, I felt I had to get across an emotional sincerity."
"Of my top lines, I thought a particularly cool one was, 'Don't lay your hands on her, this woman is mine.' At the time of filming, I had become a lot closer with Lee Yeon-hee, and we had already shot the scene where we were chased and dragged off, so it was easy to get immersed in it. I was invested in the scene as a whole, to the extent that I don't even remember how I acted it. After we filmed it, the director told me, 'Good job.' In the two months of filming, that was the one scene where I received praise. [Laughs]"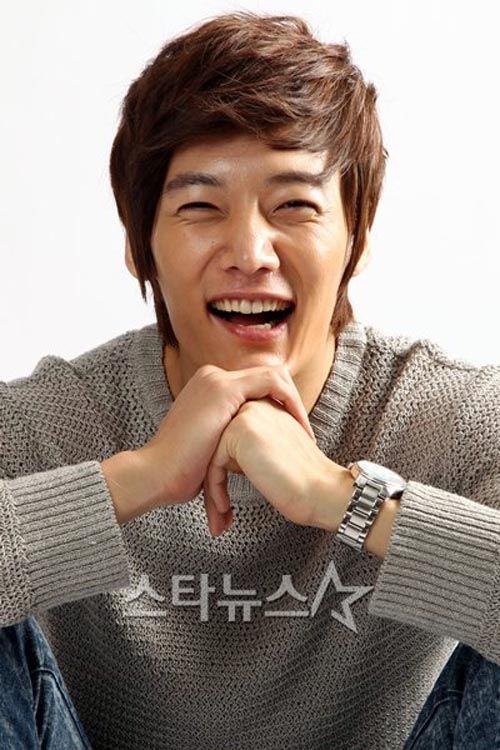 His fame is newfound and still takes some getting used to: "Before doing this drama, I might get recognized by a few women. Now, children and adults alike exclaim, 'Wow, it's Gu Wol-ryung!' It feels strange to me too."
Choi Jin-hyuk spent eight years in no-name actor purgatory, trying to catch his break. During those no-name years, he got by while working on the side. "I wanted to earn money acting, but things didn't work out that way. I had been puffed up with confidence because people told me I was like Kang Dong-won or Kim Rae-won and I'd make it big. [Laughs]"
He didn't talk about his previous relationship with actress Sohn Eun-seo (though I have read recent interviews where Choi has said he won't date publicly anymore), but mentioned working with actresses and getting your signals mixed up: "I tend to get friendly with people pretty easily. However, I'm cautious with actresses. In the past I did ask an actress for her phone number purely intending to become friends, but she told other people that I'd scored her number. It was embarrassing. I realized that with actresses, you have to just let the acquaintance grow naturally over time."
"Recently, I argued with my mother over something trivial. Even so, when she meets with her friends, she always calls me and asks when I'm going to be [on television] next. I can see that she likes to brag about her son but not show it."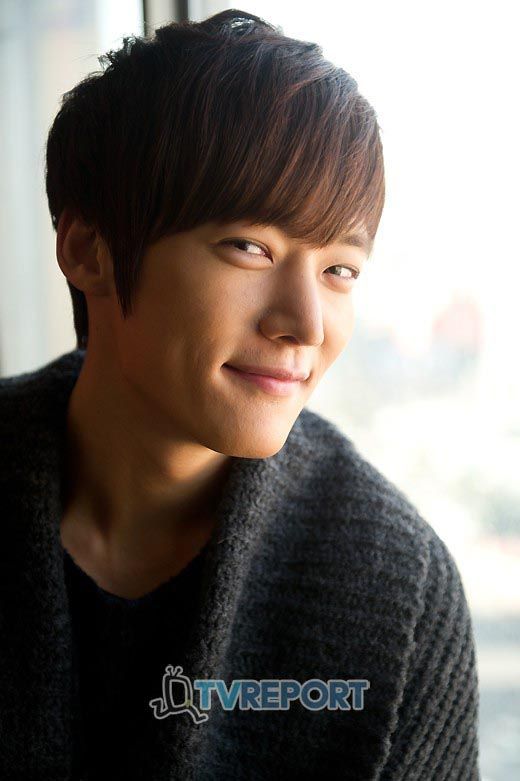 Via ETO, Sports Donga
RELATED POSTS
Tags: Choi Jin-hyuk, Gu Family Book, interviews