First teaser and stills for I Hear Your Voice
Ooh, here's our first peek at Lee Jong-seok in his new drama I Hear Your Voice, getting ready to air on Wednesdays and Thursdays on SBS. Um, they kind of look exactly like stills from his last drama School 2013, except maybe Go Nam-soon would just wear his scars like an accessory instead of hiding them with bandaids. When do I get to watch a drama where Lee Jong-seok doesn't get beat up for his lunch money? His pain is my pain, people.
The new fantasy romance from the writer of Dream High stars Lee Bo-young and Yoon Sang-hyun as a pair of public defenders, and Lee Jong-seok as a super-powered kid who can hear people's thoughts. How they get mixed up in each other's lives is still unclear, but he starts to help the heroine on her cases, and gets a chance to use his powers for good. I'm guessing the cuts and bruises are because he starts out using his ability for less than honorable reasons, which would be a great place to start with the character. Oh, like you wouldn't do a few naughty things if you woke up a mind-reader one day.
The promo stuff seems to point to Lee Jong-seok being the main character, which (go figure) they did not make clear from the get-go. But you won't hear any complaints from me. I do think he might be more of a catalyst than say, the outright hero of the story, since Lee Bo-young and Yoon Sang-hyun are the underdog protagonists fighting to defend the weak and helpless. At least that's what we're told, because if you watched the teaser, the only thing you'd gather is that there are three pretty people in this drama. In the trailer's defense, they're very pretty people.
The teaser's taglines seem to point to a first love reunion of some sort, which is also new: "Where are you? I haven't forgotten you. If I meet you again… I will protect you. I miss you." Cryptic, since we don't know who's saying what, but the stills of Lee Jong-seok were released with a description for his character, Park Su-ha, who "lives in a world that's a little louder than others." Yeah I'd say. The story will involve "unraveling the relationships that surround him like a skein of thread, to uncover his shocking past and his significant first love."
I Hear Your Voice follows All About My Romance and premieres June 5 on SBS.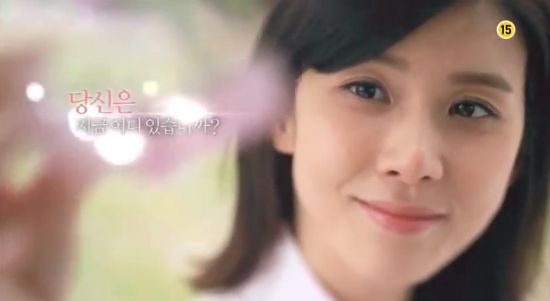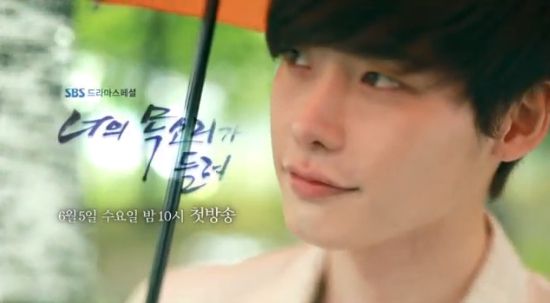 Via Joy News
RELATED POSTS
Tags: I Hear Your Voice, Lee Bo-young, Lee Jong-seok, Yoon Sang-hyun