Han Hyo-joo chases Jung Woo-sung in The Watchers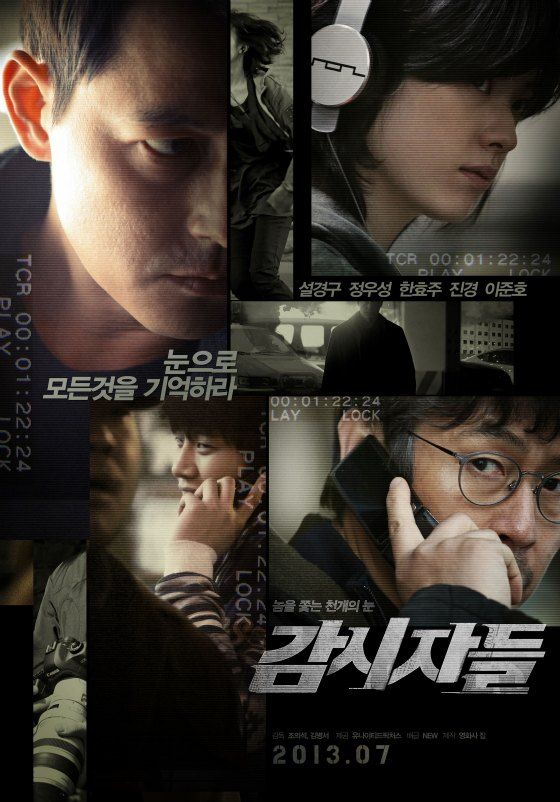 The poster and first teaser are out for the chase action thriller The Watchers (also going by the title Cold Eyes), starring Jung Woo-sung as a mob boss on the run from the law — the super creepy Big Brother Is Watching kind of law. I'm pretty sure Jung Woo-sung is still the bad guy at the end of the day. I think. It's hard to say with all the spying going on. Other than that, the teaser seems pretty straightforward: badassery-surveillance-chase-chase-chase.
The film is a collaboration between the directors of The World of Silence and Blue Salt, about the network of surveillance used by law enforcement. Leading Team Big Brother is Sol Kyung-gu, the veteran cop to underlings Han Hyo-joo and 2PM idol Lee Junho. The team is tasked with 'round-the-clock surveillance of criminal organizations, and they rely on the ridiculously vast array of CCTV cameras all over the city to track their targets. They finally meet their match in Jung Woo-sung, the head of the crime syndicate they're after, and a pro at dodging surveillance teams. He leaves no trace, moving through the city like a shadow.
Han Hyo-joo is a rookie to the team, but she has a photographic memory, which proves to be quite useful in the field. It also looks dangerous — the still down below looks like Jung Woo-sung turns the tables on her. So who's watching whom? I'm looking forward to seeing her do more action flicks, because she's growing out of her sweet innocent type in a nice way with her more recent projects, and I like the diversity she's starting to show. And Jung Woo-sung as a baddie should be fun.
The Watchers hits theaters July 4.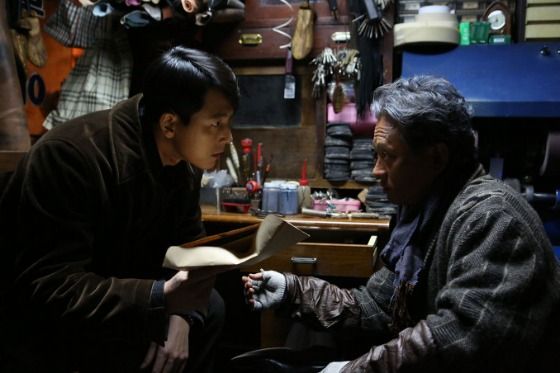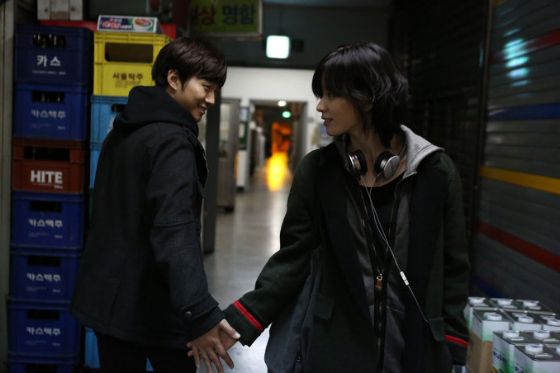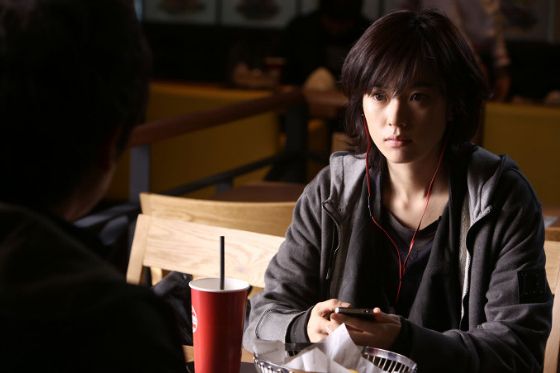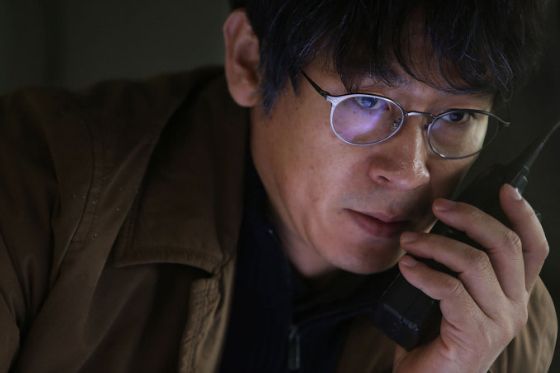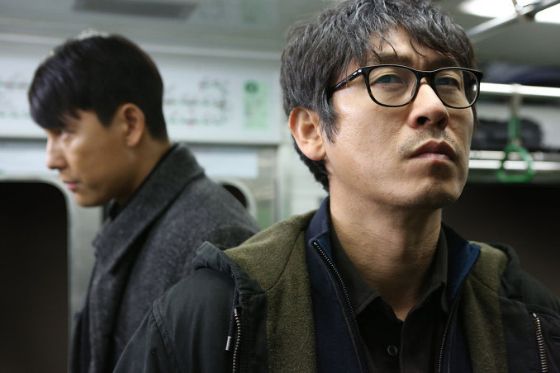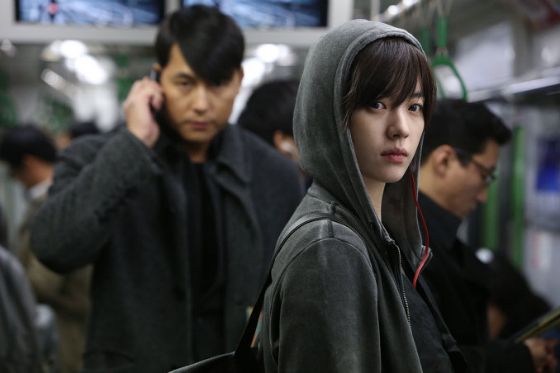 Via TV Report
RELATED POSTS
Tags: Han Hyo-joo, Jung Woo-sung, Sol Kyung-gu