I Hear Your Voice holds first script read
SBS's new fantasy romance drama I Hear Your Voice is totally one of those shows where you hear all the bits and pieces about it and you think, Oh that sounds cool… but then when you sit down and think about it, you still have no idea how any of the pieces fit together. I still don't know what to expect of this show, but I am intrigued ever since I heard that Lee Jong-seok is playing a guy who can hear people's thoughts. It's not every day that you come across a mind-reader in dramaland.
The drama stars Lee Bo-young and Yoon Sang-hyun as public defenders who take on the toughest cases with less than 1% chance of winning. Something tells me that's not because they're good, so much as they're the low lawyers on the totem pole who have no choice in the matter. She's a bold, sassy character with a prickly edge and a sharp tongue, and he's an ex-cop with a macho swagger. Unironically.
And then Lee Jong-seok is this super-powered boy who can hear people's thoughts, which kind of comes out of nowhere (and it really did in the promo press, since the fantasy element came from left field late in the game). He teams up with the heroine to investigate cases, and he's described as the quintessential man-boy: confusingly both manly and boyish, and mysteriously charming.
The show is described as a fantasy romance, which is why I still don't get how these characters fit together (mostly on the romance scale, since I think Lee Jong-seok is the only supernatural thing about the show). It's just all a little half-baked in my mental picture, because it sounds like two different dramas that don't go together, trying to make a baby. Wait… that metaphor went to a weird place. You know what I mean. It's not lacking for a good cast though, since on top of the three headliners, Kim Hae-sook (Childless Good Fortune) is playing Lee Bo-young's mother, and Kim So-hyun (I Miss You) is playing her childhood counterpart. Let's just hope the show doesn't end up a half-baked baby.
I Hear Your Voice follows All About My Romance and premieres in June on SBS.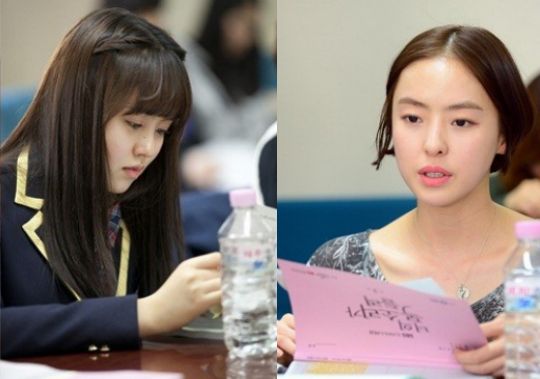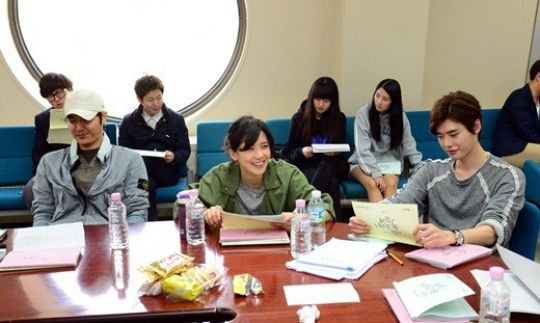 Via TV Report
RELATED POSTS
Tags: Lee Bo-young, Lee Jong-seok, Yoon Sang-hyun