Joo-won's spring shoot for @star1
Here's a bunch of photos of Joo-won, just because. Like you need a reason for pictures of Joo-won, right? The actor did an interview with @star1, where he talked about his recent drama Level 7 Civil Servant (better known around these parts as The Drama That Shall Not Be Named) and life as the maknae on variety show 1 Night 2 Days. Guess which part of the interview I read.
When asked about all his married hyungs on 1N2D, he said: "I'm envious. The hyungs are all family-oriented. Lately Tae-woong-ie hyung is always saying that he ate breakfast before leaving the house. Haha. I envy them when there's downtime and they call their wives and kids. I think Tae-woong-ie hyung married well and they all seem happy. When I see them, I have thoughts about wanting to make a beautiful family of my own."
About Kim Seung-woo and Bird PD leaving the show: "It makes me sad. When I first met the hyungs and we became close I didn't even realize it but I had imagined us being that way for the rest of my life. We became so close in a year, and I thought that even if it wasn't this show, I'd want to keep those relationships going even as I grew older. It makes me sad, but just because we're not doing the same program doesn't mean our relationship changes. It's just that not doing something together anymore was really sad. We all cried on [Seung-woo's] last day. Everyone was trying so hard not to cry and they became so standoffish that it shocked me. When we did the closing all seven of us had no words. Everyone was looking off somewhere else. But we all hugged each other and cried."
He described his relationship with Level 7 co-star Choi Kang-hee as friendly and not at all like two people with a 10-year age gap. (Apparently he calls her "Kang-jjang" and she calls him "Mung-mung-ie," like a puppy. How apt.) We'll see for ourselves because she's guesting on 1N2D in a friend episode, coming soon.
Joo-won has a movie on the way where he plays a cop who falls in love with a cat burglar (Kim Ah-joong), and he'll be starring in the musical rendition of Ghost with Ivy in the fall.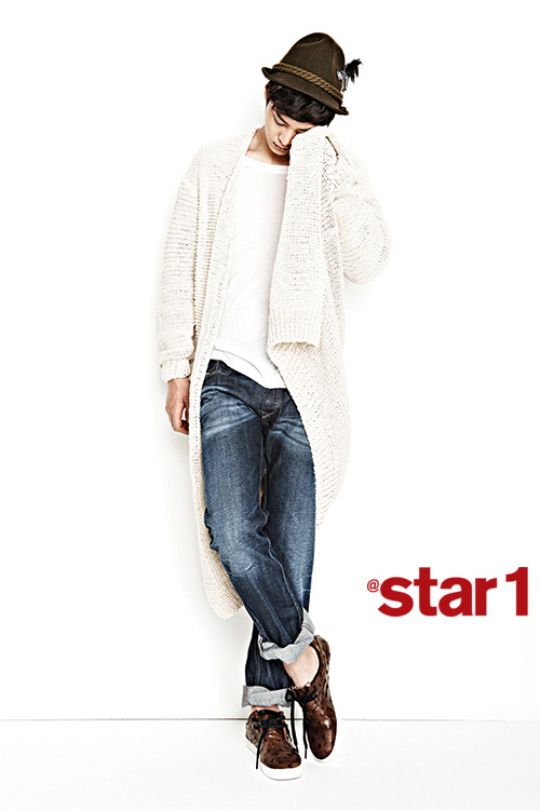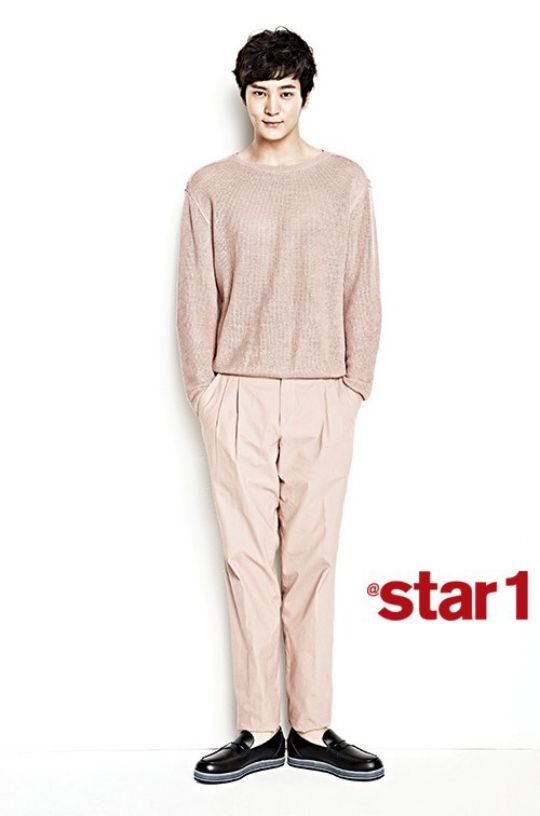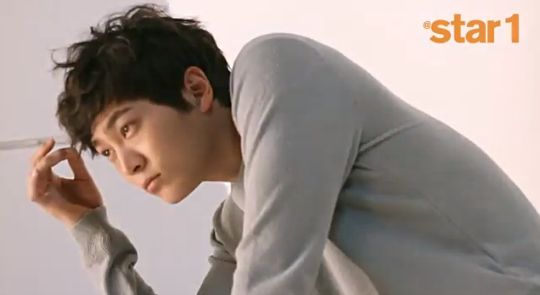 Via @star1
RELATED POSTS
Tags: 1N2D, Joo-won, photo shoots