Kim Bum confirms Goddess of Fire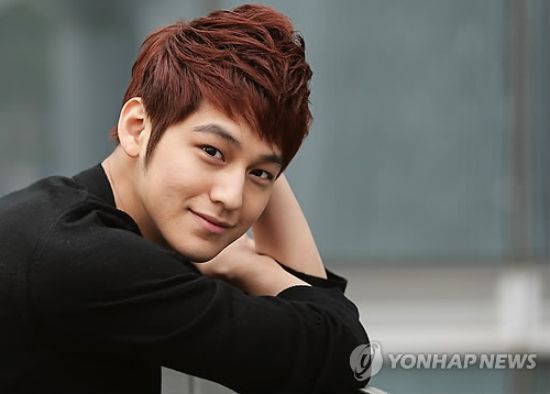 Kim Bum (That Winter, The Wind Blows) has confirmed that he'll be starring opposite Moon Geun-young (Alice in Cheongdam-dong) in his first historical drama, upcoming MBC sageuk Goddess of Fire Jung-yi. The project stars Moon as Joseon's first female potter, and Kim Bum will play the warrior who's been in love with her his entire life.
The 32-episode drama replaces MBC's current Monday-Tuesday drama Gu Family Book in July, and comes from the writer of Warrior Baek Dong-soo and the director of Heading to the Ground. It takes place during the reign of King Gwanghae (played by Lee Sang-yoon), and stars Moon Geun-young as the titular Jung-yi, better known as Baek Pa-sun, the first female ceramic artist of her time. The story plans to shine a new light on the life and love of Gwanghae, who loved Jung-yi but had to let her go because of his position.
Kim Bum plays Kim Tae-do, who's described as a Mr. Perfect. He's got good looks, exceptional martial arts skills, and a kind, gentle personality to boot. What, no genius or scarred past to add to that list? His character is upright and believes in justice above all else, and is "strong against those who are strong, and weak against those who are weak." Is that just a euphemism for "is shy around the ladies"?
Tae-do and Jung-yi grow up together like siblings, but not, yunno, like that — we've had enough of that drama in his last drama. He'll basically spend his whole life devoted to her, with a sweet pure-hearted love. Why does that description already make me sad for him, like he's sure to end up with second-lead unrequited love? For once the happily ever after doesn't sound secure for either of the men in the story, but maybe that's the point.
What really matters is that Kim Bum's been cast as a sword-wielding fighter, which means only one thing: Mane. Of. Glory. See ya in July.
Via Asiae
RELATED POSTS
Tags: Kim Bum, Lee Sang-yoon, Moon Geun-young