Poster and teasers for Dating Agency: Cyrano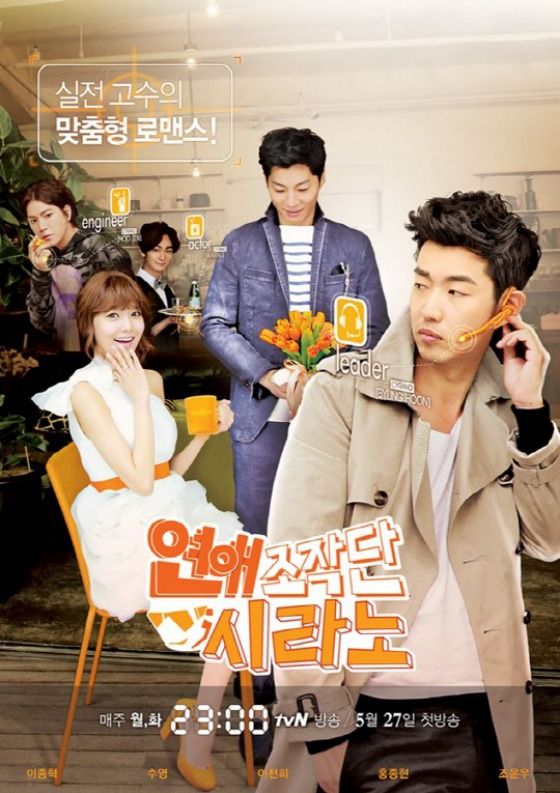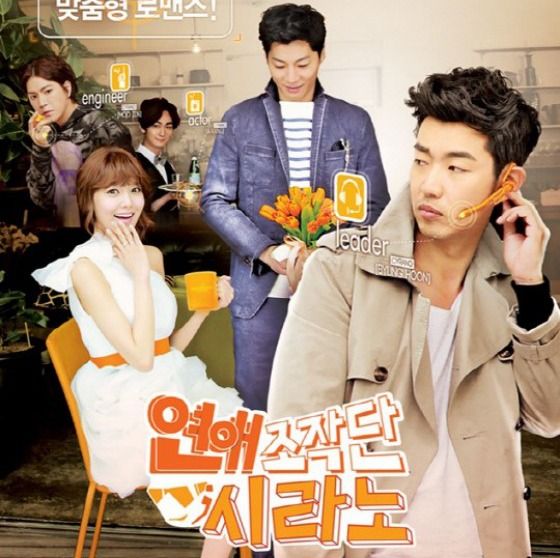 I've got double-plus-good news: Lee Jong-hyuk looks smexy in the posters for his new rom-com Dating Agency: Cyrano, and better yet, there's zero trace of his llama hair from A Gentleman's Dignity. It's the little things in life. The new series from tvN is gearing up to premiere this month and has finally released a poster and a few sneak peeks, though so far they're more conceptual teasers about the premise than actual looks at the drama world.
The 16-episode series is an adaptation of the movie of the same name (starring Uhm Tae-woong and Lee Min-jung), and stars Lee Jong-hyuk as the head of a theater group that turns its talents to helping the lovelorn (and hapless, naturally) as a way to save their dying theater. As the leader, Lee Jong-hyuk is cold and calculating, and believes that love is just hormones running wild. Girls Generation idol Sooyoung (Third Ward) co-stars as a member of the agency, who has a much more romantic notion of love than her boss does. She's playing the Park Shin-hye role from the film, but in the drama she seems to be the leading lady, which is a little confusing. Perhaps we're deviating from the source material more than advertised.
Hong Jong-hyun (Jeon Woo-chi) is the genius engineer on the team who goes tongue-tied in the presence of his crush, and Jo Yoon-woo (Flower Boy Ramyun Shop) plays a high schooler who loves theater with all his heart, and designs the costumes for the dating agency. How cute. Lee Chun-hee (The Thousandth Man) plays the chef of the restaurant next door, and is a character shrouded in mystery. Based on Chunderella's character type, I'd peg him for Daniel Choi's role in the movie (adorably awkward, hopeless in the love department) but we'll have to see how he fits into the story. So far the promo focus is all on the episodic adventures of the dating agency, but there's going to be more story than that, right?
Dating Agency: Cyrano follows Nine and premieres May 27 on tvN.
Via Sports Chosun
RELATED POSTS
Tags: Dating Agency Cyrano, Hong Jong-hyun, Lee Chun-hee, Lee Jong-hyuk