Ryu Seung-ryong headlines Point Blank remake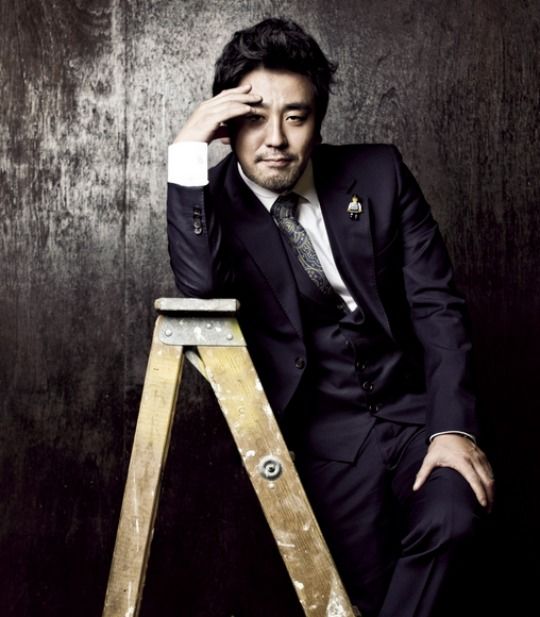 Hot-streak star (and just plain hot man) Ryu Seung-ryong has lined up his next project — he'll be headlining a remake of the French film Point Blank (À bout portant), helmed by the director of Phungsan Dog, Jung Jae-hong. It's a twisty action thriller about a criminal who goes up against a network of dirty cops out to kill him, and the innocent bystanders who get taken as hostages in the crossfire.
The 2010 French thriller was directed by Fred Cavayé, and starred Gilles Lellouche as a nurse who saves a guy and inadvertently gets drawn into his manhunt, and Roschdy Zem as the thief he saves. Ryu Seung-ryong will play the criminal that's being hunted by hitmen, a crime organization, and crooked cops… so pretty much everyone under the sun. And when a nurse and his pregnant wife happen to save him from one assassination attempt while he's lying in a hospital bed, they'll be targeted as hostages to draw him out. I haven't seen the original, but it sounds like an action-packed plot with twists and multiple reversals and a heavy noir bent. (If you've seen it and it's worth checking out, let me know!)
In any case, I'm always looking forward to a badass Ryu Seung-ryong. I've seen this guy do everything from comedy (The Gift of Room 7, All About My Wife) to drama (Gwanghae, The Man Who Became King) to action (he was so unbelievably frightening in Bow The Ultimate Weapon) that I don't think there's any genre he can't handle. Plus with a box office rap sheet like his over the last two years, the sky's the limit.
Point Blank is still casting and plans to start shooting this year.
Via Star News
RELATED POSTS
Tags: remakes, Ryu Seung-ryong