Song Sae-byuk and Kang Ye-won headline rom-com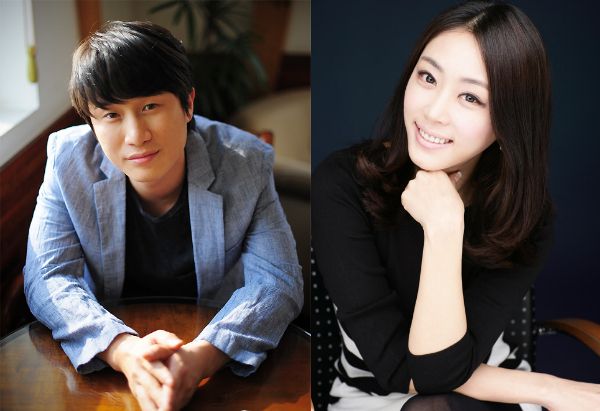 Ooh, there's a new project on the way from the director of Shut Up: Flower Boy Band. Sadly it's not another drama about angsty teen rockers. Boo. Hiss. *puts on whinypants* Whyyyyy not? This time he'll be tackling a romantic comedy film called My 7th Man, and Song Sae-byuk (Dangerous Meeting) and Kang Ye-won (Fortunetellers) have signed on to star. Huh, so Kang Ye-won is going from her thousandth man to her seventh?
The rom-com is about a woman who has failed at six relationships and decides that she's going to do whatever it takes to make this seventh one stick, come hell or high water. So she's decided to marry Boyfriend Number 7, before she's even met the guy? Why is it always the case that Bad Idea in life equals Good Idea in the movies? Song Sae-byuk plays an ordinary salaryman who has no interest in marriage. He meets the heroine by chance one day and they embark on a relationship with two very different goals in mind.
But then the story takes a turn when she begins to question his faithfulness to her, and decides to have him followed. Only what she discovers isn't that he's cheating on her, but something far creepier. We're not told what it is, but my imagination is definitely running wild. I figure it's something wacky, given that it's a comedy, but I've seen plenty of comedies with dead bodies so I'm not counting anything out.
Kang Ye-won has just wrapped her Joseon-era Charlie's Angels movie with Ha Ji-won, which is due out later this month. My 7th Man starts shooting in May for a release later this year.
Via Enews 24
RELATED POSTS
Tags: Kang Ye-won, Song Sae-byuk