(The other) Lee Min-ho plays royalty for Sword and Flower
He's played a prince before (as well as a king) and has multiple sageuks under his belt, so it should be no stretch for former child actor Lee Min-ho (aka That Other Lee Min-ho, he of Rooftop Prince and The Moon That Embraces the Sun) to play royalty in the upcoming KBS drama Sword and Flower.
This is the Romeo-and-Juliet story whose lovers are the children of enemies, so strife is the name of the game. (The fate-crossed lovers will be played by Uhm Tae-woong as the son of General Yeon Gaesomun and Kim Ok-bin as the daughter the king.) Lee Min-ho is slated for a special guest appearance as the son of Goguryeo's King Young-ryu and our heroine's brother… Uh-oh. Does that mean he's gonna die? After all, his father gets killed… so sigh, I may just have to steel myself to love him and lose him.
Lee Min-ho has a pretty lengthy resumé for his young age (he turns 20 next month), but it was Moon/Sun that put him on the mainstream map, where he poured a lot of pathos into his Prince Yangmyung character. Something tells me he'll have no trouble pouring lots of angst into Sword and Flower.
We've also got another cast addition with a rookie actor Goo-won, who'll be playing a supporting character. I guess one flower boy bodyguard requires another one to fight against; CN Blue's Lee Jung-shin has already been cast to play the princess's bodyguard, and Goo-won will take up the equal but opposite role on Yeon Gaesomun's side. Why Choi Min-soo needs a pretty boy like him to guard his badass self I don't know, but hey, I don't make the rules.
Sword and Flower will air as a Wednesday-Thursday drama and premieres on July 3.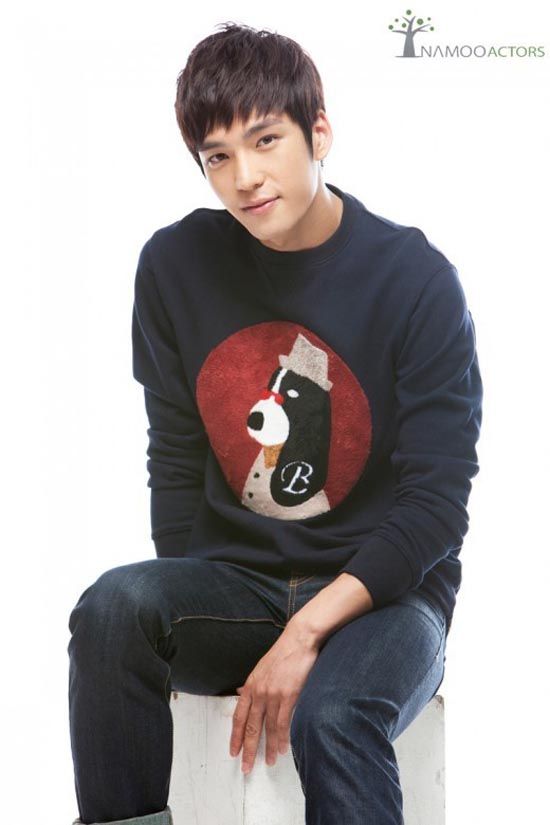 RELATED POSTS
Tags: Goo-won, Lee Min-ho (2)