Grandpas Over Flowers goes to Paris
Here's a sneak peek at Na PD's new variety show Grandpas Over Flowers, with stills from the cast's first trip to Paris. I didn't know what to expect with a cast full of veteran actors, but in the show's first teaser clip, the 70-year old maknae grandpa gets schooled by his hyungs. No seriously.
They order him to make them coffee, and he throws a tantrum that he won't… only to do it anyway in the end. HA. It's a surprise, but now I'm admittedly more interested in the show, knowing it won't just be the Adventures of Four Polite Gentlemen. Plus with ex-1 Night 2 Days evil overlord Na PD around, there will be suffering and bonding for the enjoyment of all, no?
The new travel variety program will take the cast of four veteran actors all over Europe, and will bring guest younguns along on some of their journeys. Actor Lee Seo-jin (Kye Baek) joined them on their inaugural trip to Paris, which should be a hoot. (Remember his guest stint on 1N2D's Friend Special?) I can imagine it's a daunting prospect to travel with these four grandpas, but it cracks me up that in the stills it looks like Na PD has to literally drag his ass over there to meet them.
Here's our introduction to the main cast:
Mat-hyung Lee Soon-jae (Childless Good Fortune, The King 2 Hearts): "Has the image of a father hurling words of thunder. Stubborn, but humane, with cute charm. Grandpa Number One. Flower Gramps Leader."

Second hyung Shin Gu (Hundred Year Inheritance, Feast of the Gods): "Behind his intelligence is hiding a quirkiness. Grandpa Number Two, who bickers with the mat-hyung. Flower Gramps Cutie."

Third hyung Park Geun-hyung (The Chaser, King of Dramas): "Professional bad guy, overflowing with charisma. But is the world's cheeriest Grandpa Number Three. Flower Gramps Mood-maker."

Maknae Baek Il-sub (Be Strong Mr. Kim, Ojakkyo Brothers): "One day, from dependable national father to sudden maknae. Grandpa Number Four. Flower Gramps Tantrum-throwing Maknae."
Cute. Grandpas Over Flowers will premiere July 5 on tvN.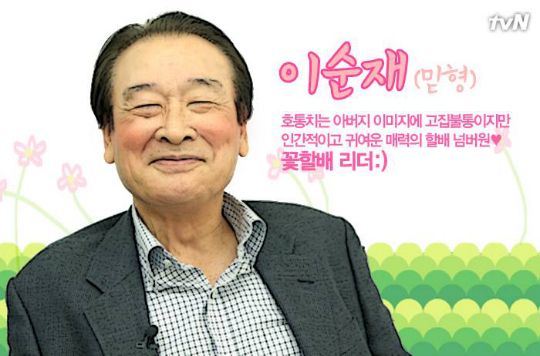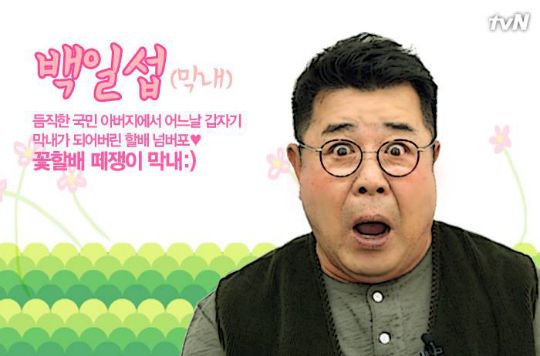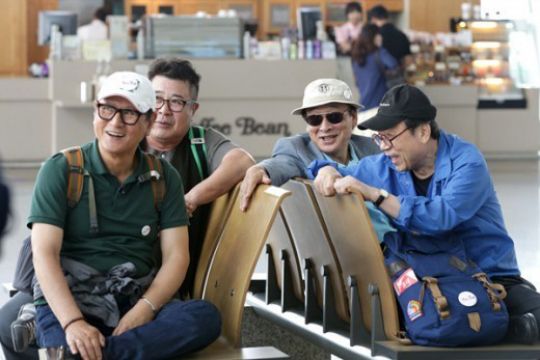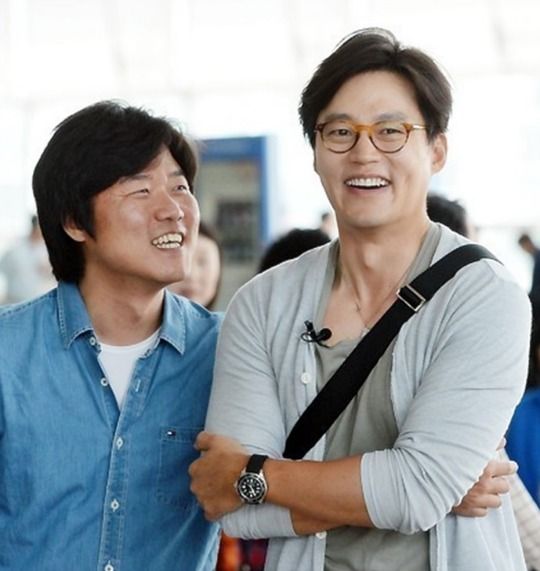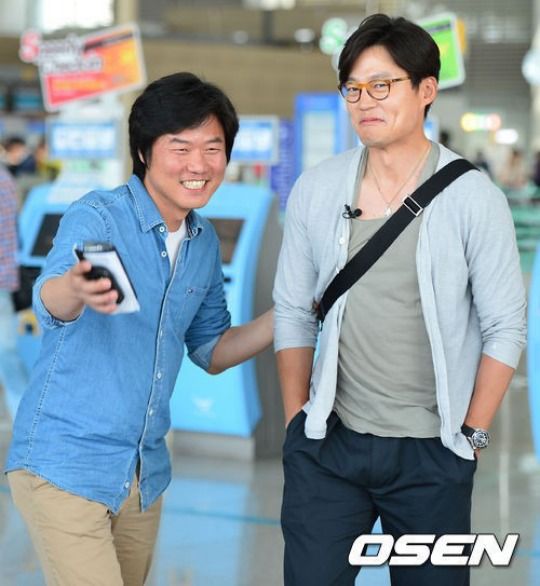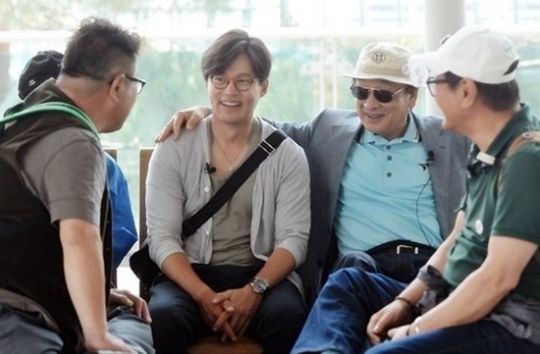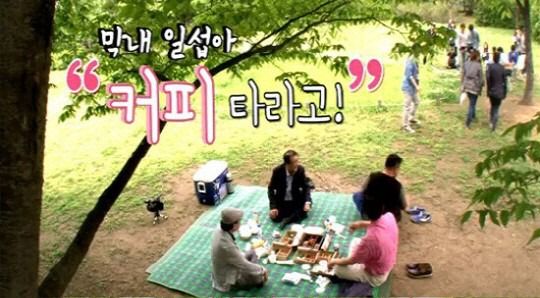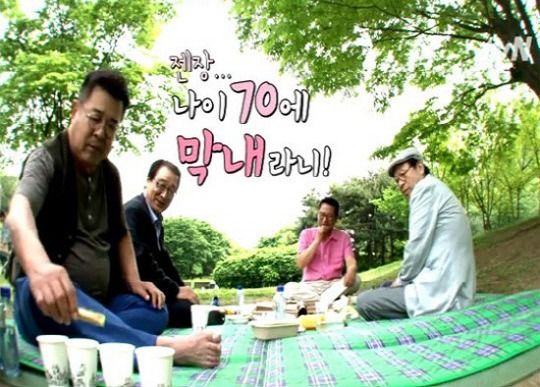 Via Review Star
RELATED POSTS
Tags: cable programs, Lee Seo-jin, Lee Soon-jae