Ha Jung-woo's new thriller The Terror Live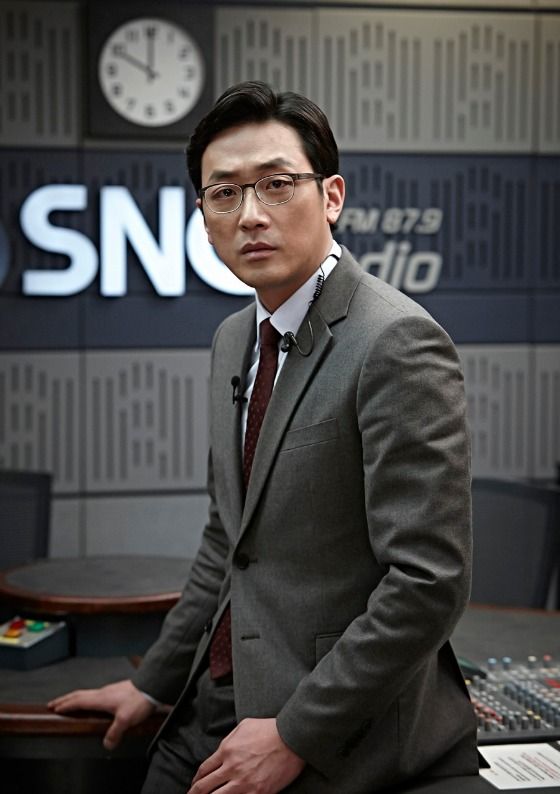 Is it just me, or does Ha Jung-woo (The Berlin File) come out with a new movie every time I blink? Not that I'm complaining, of course. He's got a new thriller due out this summer called The Terror Live, also going by 90 Minutes of Terror, about a radio news anchor who gets a call from a terrorist seconds before he blows up a bridge on the Han River. The anchor assumes it's a prank call and nonchalantly tells him to go ahead and blow it up, and while he's still on the line, the guy sets off the explosion.
I totally watched the trailer waiting for Ha Jung-woo to spring into action, because it never even occurred to me that he wasn't ALSO a cop. I literally sat there going, But when's he gonna kick some ass? Turns out he's just a news anchor in this movie, so he sees this as a career opportunity and decides to broadcast live on television, and basically has an open line to the terrorist as he threatens subsequent attacks.
But what he thought was the chance of a lifetime turns into a dangerous game, and he becomes the target. He goes from a brash reporter chasing a story to a man afraid for his life, and meanwhile he's the only person the bomber will talk to. It promises a breathtaking battle of wits and suspense, which sounds like a good way to spend 90 minutes to me. And okay, maybe I'll still be holding out hope that the news anchor will suddenly yank off his tie and start knockin' some heads around, but that's probably not how this is going to go.
The Terror Live opens in theaters August 1.
Via My Daily
RELATED POSTS
Tags: Ha Jung-woo