Love and revenge go to war in Sword and Flower
Okay, time to check back in with Sword and Flower, whose premiere (in a little over a week) totally crept up on me like a ninja cat. Where did June go, and why don't I remember how I got here? Here's a boatload of stills, teasers, and character posters for KBS's new Goguryeo-era sageuk, starring Kim Ok-bin as a princess who's proud, loyal, and capable, and likes it on top. That's my kind of girl. On top is the better place to be anyway, especially when you're deliberating between the lovin' and the stabbin'.
Uhm Tae-woong co-stars as Mighty Mountain Man (or that might just be what his hair is called). But I've either had too much to drink or not enough, because it's growing on me — the moppy look. It makes him look kind of sensitive, like he might spend his off hours from war writing poems. It also fits his character's description as the illegitimate son of power-hungry dictator Yeon Gaesomun (Choi Min-soo, in Cape of Glory below), who struggles to be accepted as a rightful son but gets rejected by Dad. Aw.
He wants nothing more than for Dad to accept and acknowledge him, and so he applies to join the palace guard to prove his warrior skills. He passes, and gets assigned as the princess's bodyguard. OH. That's adorable. I know it's not a rom-com, but we're not going to waste the setup without a few hijinks, right? Just a teensy weensy morsel of cute before the death and destruction and vengeance begin?
Yeon Gaesomun's coup against the king (Kim Young-chul) will throw a big wrench in the romance, especially because the princess isn't your average damsel in distress. In fact the king relies on her more than he does his son, and she'll take it upon herself to avenge his death. Ohn Joo-wan plays her cousin who grew up with her like a brother, but he'll betray the king for the throne and eventually be stuck between puppetmaster Yeon Gaesomun and the family he betrayed.
Park Su-jin plays a warrior on Yeon Gaesomun's side, and Lee Jung-shin is the maknae member of the palace guard. He sports a big public crush on the princess, but I foresee some bodyguard bromance with Uhmforce in due time. They can braid each other's hair. It'll be great.
The teasers range from expressive with hints of epic, to downright strange (Why is there an upside-down Spidey Kiss about to happen?) so I don't know what to expect from the drama proper. But it has all the ingredients for sweeping romance and big stakes, and a heroine I can get behind, so my hopes are up and my fingers are crossed.
Sword and Flower premieres July 3 on KBS.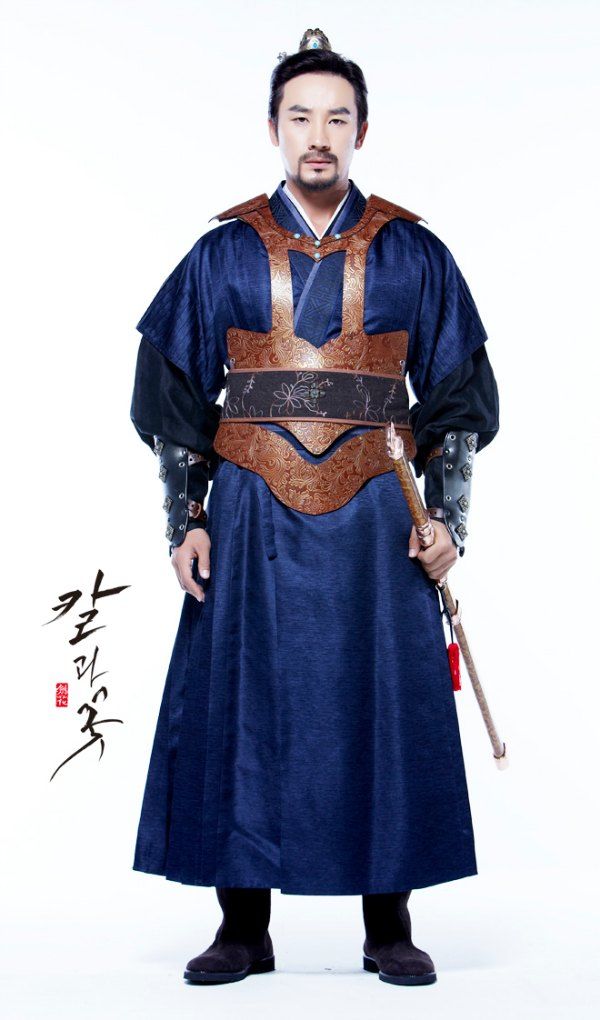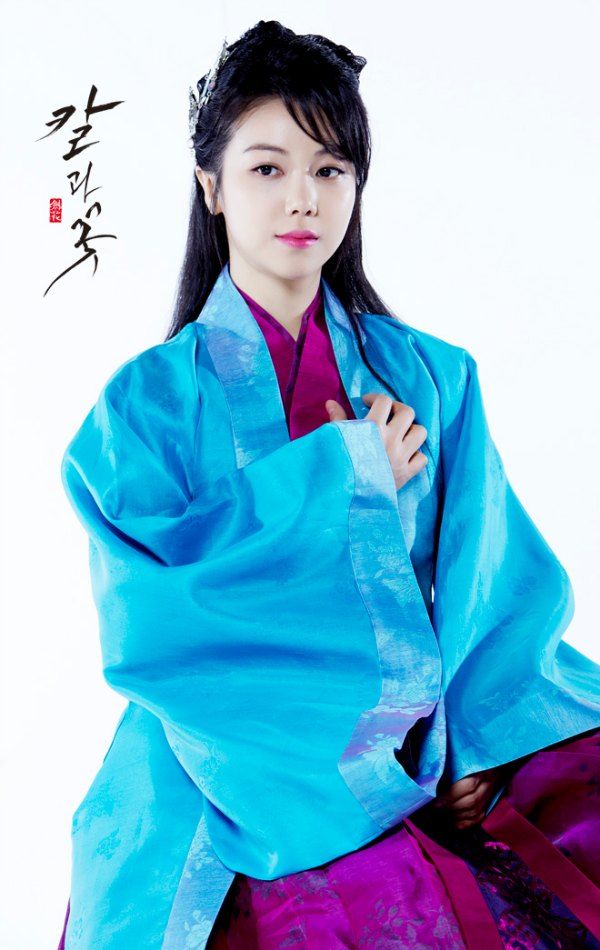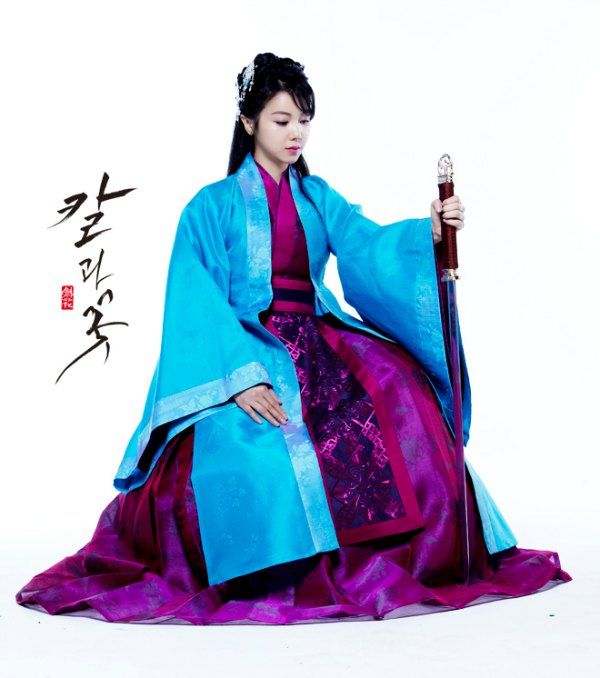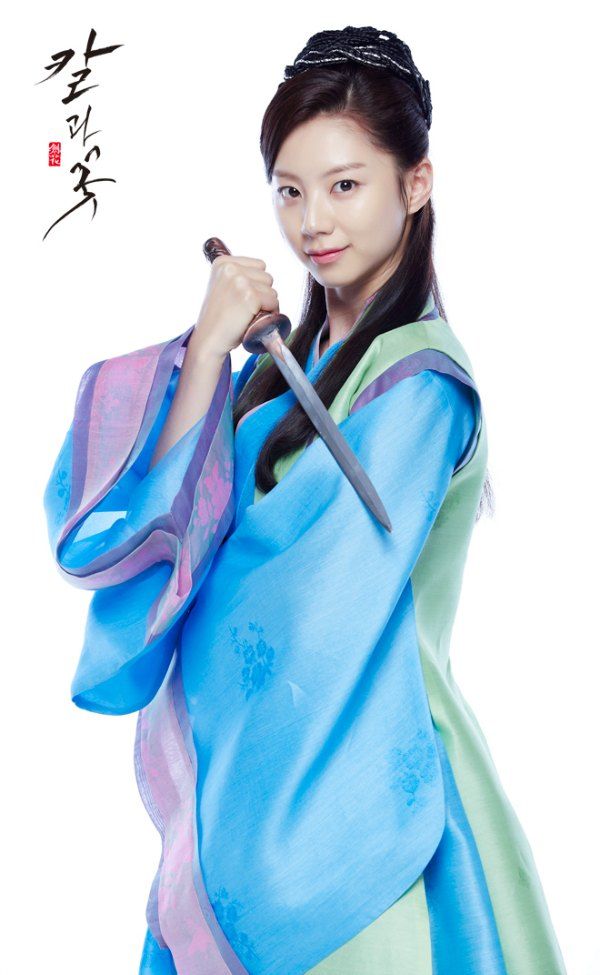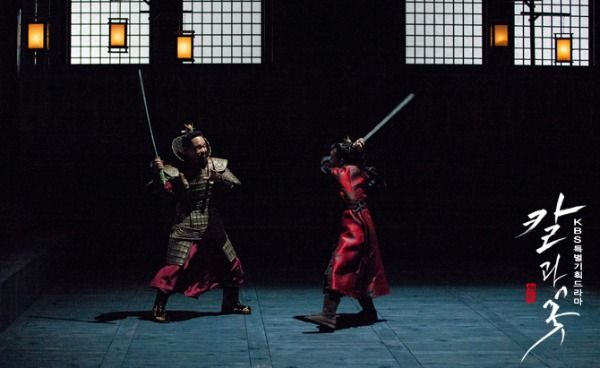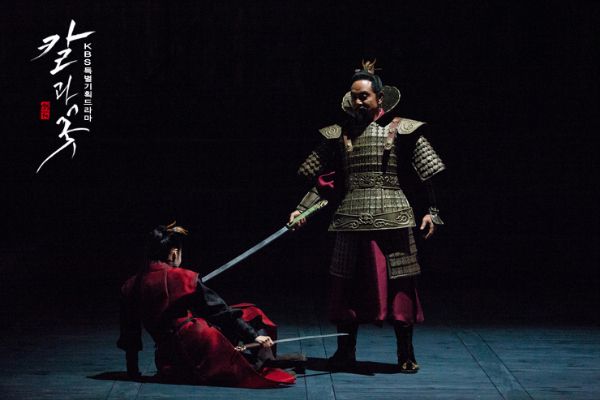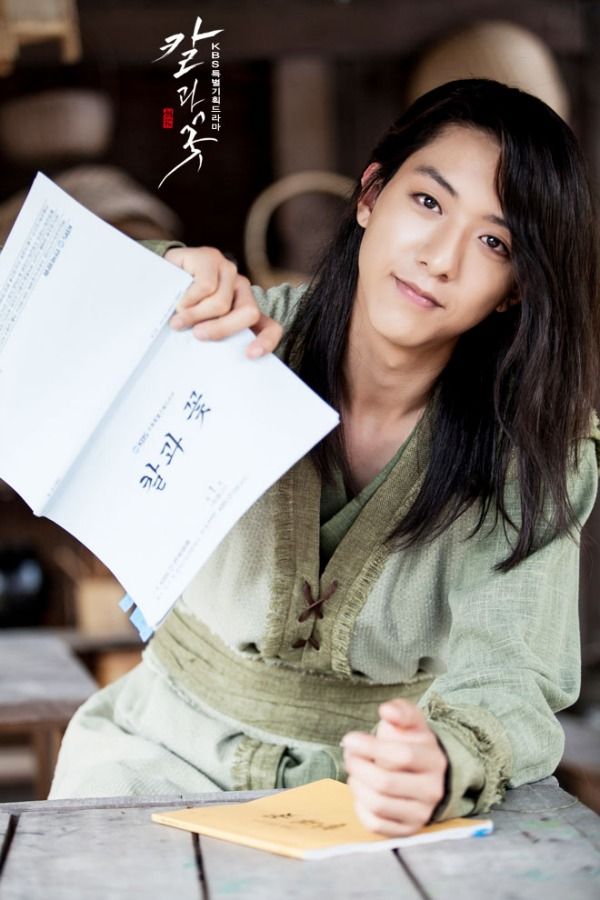 Via KBS
RELATED POSTS
Tags: Choi Min-soo, Kim Ok-bin, Ohn Joo-wan, Park Su-jin, Sword and Flower, Uhm Tae-woong