More crackling wit from Grandpas Over Flowers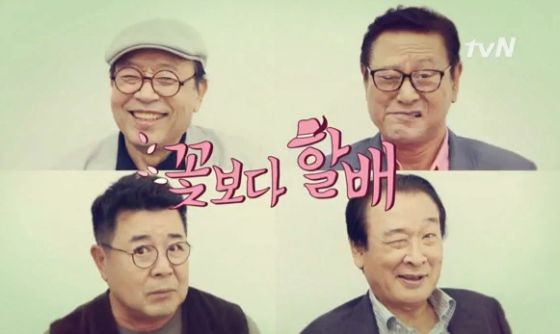 The more promo I see for this show the more excited I get. tvN's new travel variety show Grandpas Over Flowers is gearing up for its premiere in just two weeks, and things are looking good. First, there's just a whole lot of Na PD (Na Young-seok, of 1 Night 2 Days) in front of the camera, and that just makes me happy. Also, the grandpas are hilariously witty and frank, as grandpas often are. No beating around the bush for these guys, that's for sure.
The show stars mat-hyung Lee Soon-jae (Childless Good Fortune, The King 2 Hearts), second hyung Shin Gu (Hundred Year Inheritance, Feast of the Gods), third hyung Park Geun-hyung (The Chaser, King of Dramas), and maknae Baek Il-sub (Be Strong Mr. Kim, Ojakkyo Brothers) as the four members of a brand new variety bromance. They went to Paris on their first trip with guest Lee Seo-jin, and have since been backpacking in Europe.
In a recent teaser, maknae gramps Baek Il-sub points out a technicality in his age (he says he's 69, not 70), and Shin Gu gripes that he can't be a child forever, sighing, "It's just a moment." Till he's one of them? Heh. And in the teaser below, Na PD sits down with the grandpas to ask them about some missions that involve high-flying adventure:
Na PD: How about a hot-air balloon?
Baek Il-sub: So it can pop and we die?
Na PD: [shows picture of skydiving] So… this might be difficult then?
Lee Soon-jae: You'd have to bring along two or three coffins.
LOL. Grandpas Over Flowers premieres July 5 on tvN.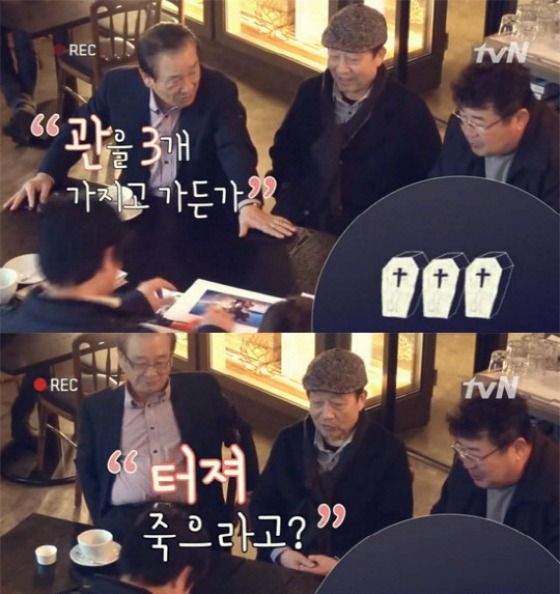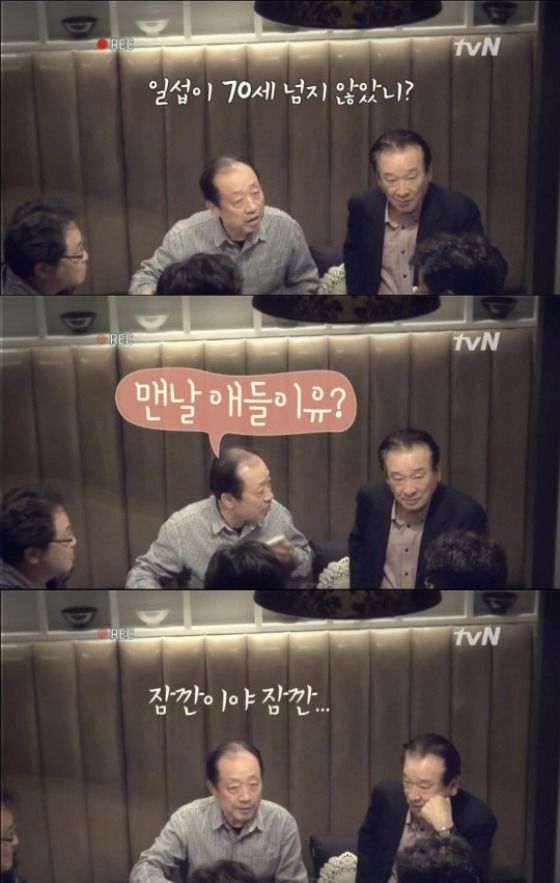 RELATED POSTS
Tags: cable programs, Lee Soon-jae, variety shows